Meet our Head of Junior School, Deputy Head of School (Primary) –
Mrs Rhonda Robson
Rhonda Robson oversees our Junior School and also Gawura. She has found it immensely satisfying to witness the stunning transformation of both of these schools in recent years.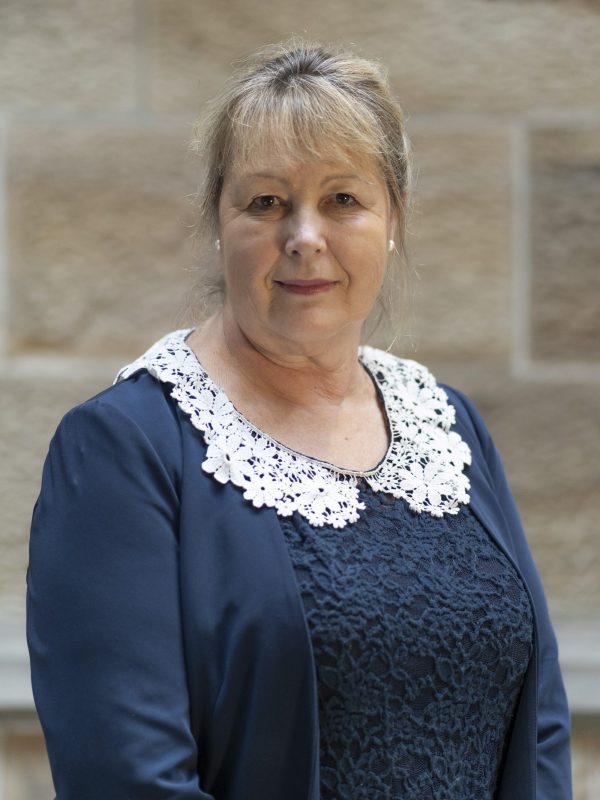 The development of high-quality teaching and learning programs has led to exceptional academic improvement and the intentionally individualised pastoral care and student wellbeing programs have created a warm and joyous culture, where all children are valued and thriving.
At the end of 2021, Rhonda was awarded Primary School Principal of the Year for all Independent schools, across Australia, by the Australian Education Awards. This prestigious award was given in recognition for her work to transform the Junior School into the outstanding school it has become. Rhonda brings much expertise, she has taught for more than 30 years, being a primary school principal in two schools, for more than 14 years. She has taught primary, secondary and university levels, she has taught both the HSC and the International Baccalaureate, and has lectured in Educational Psychology and Developmental Psychology.
Rhonda has spoken at state and national events in Gifted Education, Indigenous Education and Primary Education. Her qualifications include a Bachelor of Education, and Diploma of Teaching she has a Masters of Education (Counselling Psychology), and a Certificate of Gifted Education. She was drawn to a career in education because she wanted to be in a role where she could actively assist others. Rhonda was deeply influenced by one of her primary school teachers, a woman full of joy and positivity who encouraged children, so that they felt as though they were capable of anything.
She has been involved in all aspects of developing and improving the Junior School and Gawura, including expanding the schools over two floors, introducing a dedicated Art Space, the Gawura space, and the Junior School Library. She has also participated in the development of the School's Teaching and Learning Model, Character Strengths, the oversight of the Junior School Christian Education programme, as well as the development of the Junior School and Gawura co-curricular programme. More broadly she has participated in the development and implemention of three Strategic Plans, as well as the School's Reconciliation Action Plan.
She is passionate about quality Christian education and helping both teachers and parents to understand ways to improve learning. She enjoys the rich gifts of an extended family, with all four elderly grandparents nearby and four children in their twenties still living at home.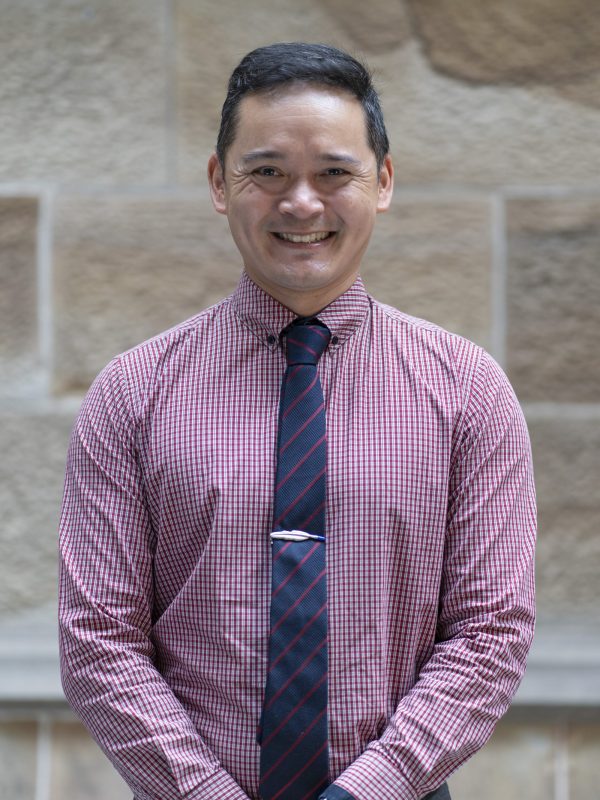 Selwyn Wu
Selwyn has been at St Andrew's Cathedral School for nearly 20 years. He is currently studying a Masters of Educational Leadership and has been presented with an Australian College of Educators Team Excellence Award.
He loves listening to and playing music, from Radiohead to Mozart to Led Zeppelin! He worked in challenging schools in South London before coming to St Andrew's Cathedral School. Both his grandmother and mother were primary school teachers, but he started a degree in computer science before feeling called to teaching.
He finds great joy and reward in improving situations or the engagement of individuals and has been heavily involved in developing pastoral care mechanisms in the Junior School and Gawura, so the schools can be responsive and effective in the use of counsellors, as well as the Specialised Learning Team (SLT). He also loves seeing Junior School students grow, flourish and mature and he particularly appreciates how St Andrew's Cathedral School allows him to continue these relationships beyond Year 6 as he crosses paths with many students as they continue into Middle School and Senior College. He enjoys the diversity of his role, from teaching Stage 1 to 3, to teaching accelerated classes, running sport and IT and working on staffing and academic administration.
Cathy Dangar
Cathy came to St Andrew's Cathedral School from Wenona. She has a Masters of Education (Literacy), and a Graduate Certificate in Special Education. She was passionate about pursuing primary teaching, as this period of a child's life has so much growth and development. Cathy strongly believes in teaching literacy as it creates a firm foundation for all subjects.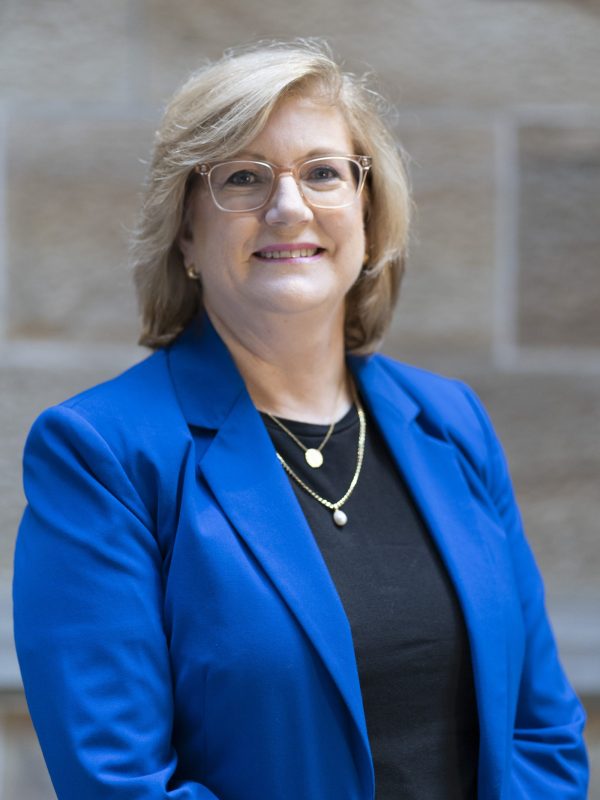 As the Specialised Learning Coordinator and Data Analytics Coordinator in the Junior School, she leads a team of experienced teachers and teacher assistants to support students in literacy and numeracy. The team work closely with classroom teachers and students to enable the students to flourish.
Cathy loves that St Andrew's Cathedral School educates the whole child, focusing on the unique abilities and strengths of each child, and she's passionate about finding out how a child learns; empowering students who are struggling by helping them to discover their particular style of learning. She feels supported by the School's leadership, and as a result of significant collaboration, she has been delighted by the sizable improvements across all grades. This has been the result of new initiatives in literacy and numeracy being implemented over the past few years.
Using data is an essential part of her role, enabling the Specialised Learning Team to identify any needs and interventions required by students. Cathy collates whole school data to share so teachers have overall profiles of students which are passed on to the next teacher. She also meets with the Deputy Head of Pastoral Care, School Counsellors and grade leaders on a fortnightly basis to track students who are struggling either academically, socially or emotionally to ensure all students are cared for.
Cathy has two daughters, and she loves going to the theatre, photography, country drives and travelling.
Expert Teachers
The level of expertise across our Junior School staff is impressive. We attract and retain the most competent of staff. Some 25% of our staff have post graduate Masters Level qualifications in areas such as Education, Psychology, Theology and Leadership, and several have attained a Doctorate level of expertise.
Our staff is highly experienced, reflecting a combined average of 16 years teaching, which means our teachers offer an incredible depth of educational knowledge, wisdom, and experience.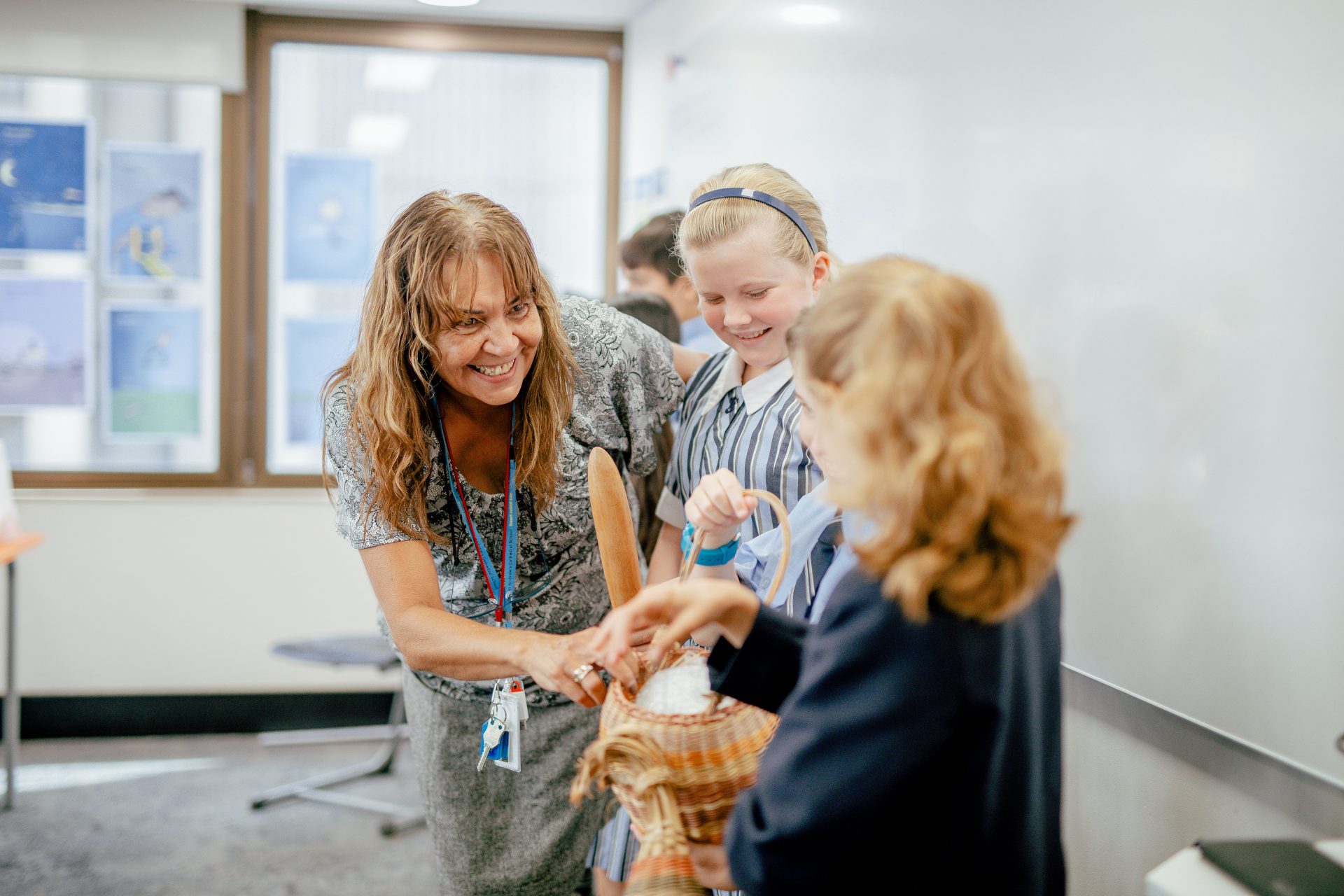 We have the highest rates of teacher retention, which provides a sense of stability to the students in their care. Our School was recently awarded the honour of an industry Best Workplace Award, 2020, Australia wide, in recognition of an exceptional workplace where staff feel supported and are engaged. Thriving, engaged teachers equate to engaged and higher achieving students and a positive, flourishing learning environment.
We have specialist teachers in all key learning areas supporting all teaching and learning across the Junior School: Literacy, Mathematics, Creative Arts, Music, Wellbeing, Specialised Learning, Gifted Education, Curriculum, Christian Education, Technology and Digital Literacy.
Two of our teachers have been recognised as expert teachers with NSW Educational Standards Authority and are part of Expert Networks and Committees. Several teachers have been nominated and awarded state and national Teacher Excellence Awards.
You may also be interested in