A unique play space
A Junior School within a vertical building has many unique benefits. We have access to all the specialist staffing and facilities of the Secondary School, by simply going to another floor. Our Junior School students also have access to a bespoke Sport and Fitness Centre for our Physical Education lessons, and a rooftop soccer field, basketball court and cricket nets ensure students daily access to essential sporting facilities. We also have an indoor basketball court, where students can play a myriad of sports from indoor soccer, netball, basketball and even fencing.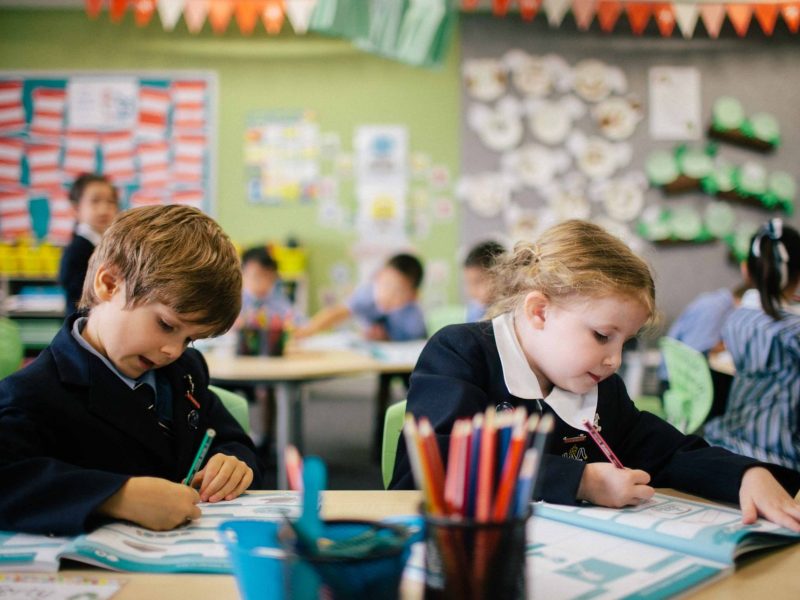 Dedicated classrooms
We have dedicated resourced classrooms for Mandarin, Music, Dance and Drama. Our modern, state-of-the-art Junior School Art Space is a favourite facility for all students to create a wide range of artworks.
Specialist science facilities
Our Year 4, 5 and 6 students undertake their Science lessons in a fully equipped Science Laboratory and can often be found wearing their lab-coats and safety goggles as they become enthralled in experiments that only such a space allows. They are privileged to be taught by an experienced Secondary Science teacher. Beyond this we have wonderful specialist Music facilities, including ensemble rooms, a recording studio, and performance spaces.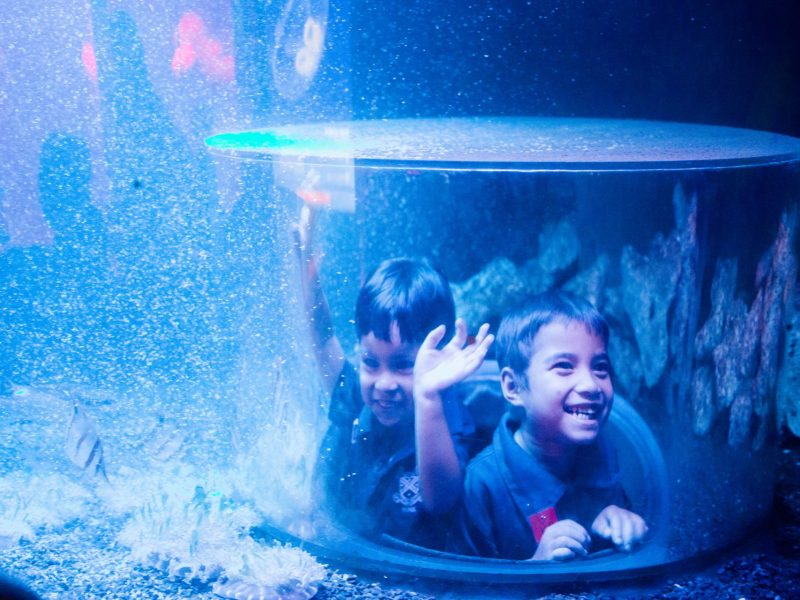 City excursions
St Andrew's Cathedral School is situated in the heart of Sydney's CBD and the central location allows us unfettered access to numerous galleries, museums, music venues, historical and modern landmarks adding to the learning opportunities available to us. Sometimes an excursion involves something as simple as sketching the Cathedral from various vantage points in Sydney Square, other times we can take a day out to explore the Rocks and our convict history. Weaving in city experiences into our teaching programme engages our students and improves the outcomes we can achieve.
We use sporting venues such as Cook and Phillip Park for swimming lessons, Wentworth Park for training and competition and we also have regular use of Queen's Park and sporting facilities at Sydney University.
Junior School and Gawura library
Our beautiful, purpose-built Library in the heart of the Junior School and Gawura, a vibrant, welcoming space for students from Kindergarten through to Year 6, as well as teachers and parents. It is a place to meet, explore, discover and learn together. The library is open every lunchtime with a rotation of board games, puzzles, colouring, craft and STEM activities scheduled for each day. Our collection of books, ebooks, audiobooks and magazines are constantly updated to meet the changing needs and interests of the Junior School and Gawura community and students are supported and encouraged to participate in the Premier's Reading Challenge.
Browse and Borrow sessions are timetabled for each class, once a week and Teacher Librarians provide information and media literacy lessons to each class from K-6 on a weekly basis.
Book Club is offered as a co-curricular before school each term for students in Years 3-4 (Thursday) and Years 4-6 (Friday).
The Library hosts several school-wide events which are a highlight of the Junior School calendar including the annual Book Week parade, author and illustrator visits, National Simultaneous Storytime, and Grandparent's Day.
Kirrikee Outdoor Education Centre
The school's own property, Kirrikee, in the Southern Highlands of NSW is a purpose built outdoor education centre on 120 acres of rolling, cleared grazing country, bushland and wetlands, bordered by Paddy's River. It is located on the traditional lands of the Gundungurra people (but quite near the lands of the Tharawal people).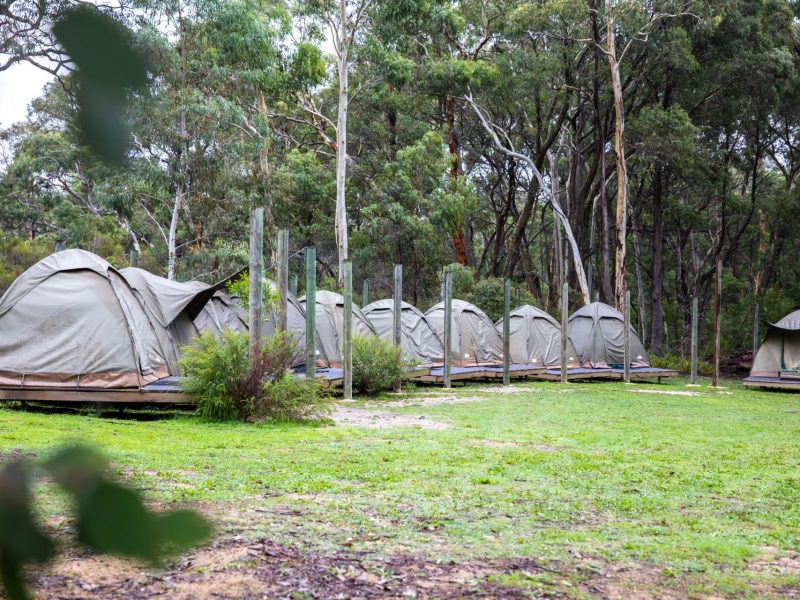 Kirrikee provides the opportunity to take learning beyond the classroom and students from Kindergarten to Year 6 attend a suitably age-appropriate outdoor education programme once each year.
Each programme aims to challenge, change and encourage students emotionally, relationally and spiritually. The focus in the primary ages is to have fun and give these young students a taste of the Australian bush, with time away from the normal comforts and security of home, together with some small outdoor recreation skill development. It is considered an important component of the curriculum.
The name Kirrikee is a derivation of the Indigenous word 'kirrkie' for a Whistling Kite, the bird that is pictured in our logo.
For a full list of all of the School's facilities
You may also be interested in