We offer an exceptional range of co-curricular opportunities in music, drama and dance as well as competition Theatresports. 
"Music fires complex and widespread activity in many areas of the brain. It brings joy, enhancing wellbeing. I love that music unites us as we lose ourselves in it, and it brings diverse students together."

Ben milis, music TEACHER in the junior school
Music
We have a comprehensive Junior music programme. Our students get to experience the wonder and challenge of learning an instrument for the first time, joining a choral group, band, or ensemble, and we tailor our programmes to the needs and interests of our children.
Students receive an hour of classroom music per week by Orff and Kodaly-trained specialists who hold qualifications in music education. Most Kindergarten to Year 6 students also undertake private tuition with one or more of the numerous quality vocal or instrumental tutors employed by the School. Students who are learning a string, wind or brass instrument are also encouraged to join an ensemble, which supplements and extends the work that is covered in private lessons.
Ensembles and individuals are provided with a range of performance opportunities during the school year, including weekly concerts and our annual Showcase concert at Sydney Town Hall.
Our city location also opens up a world of performance possibilities in world-class venues–these range from soirees and recitals in our newly renovated Chapter House, or a performance in the beautiful surrounds of St Andrew's Cathedral or Sydney Town Hall.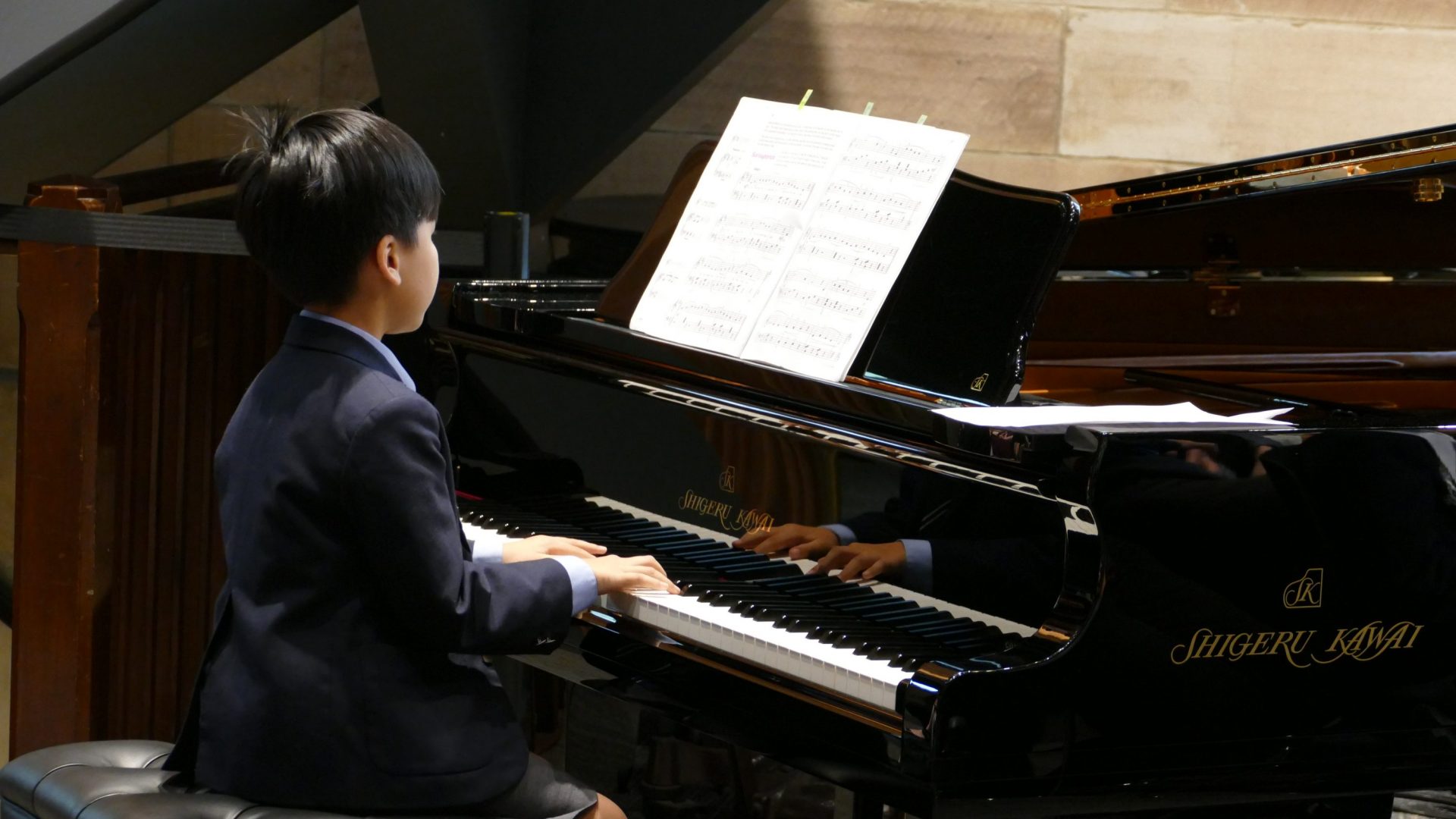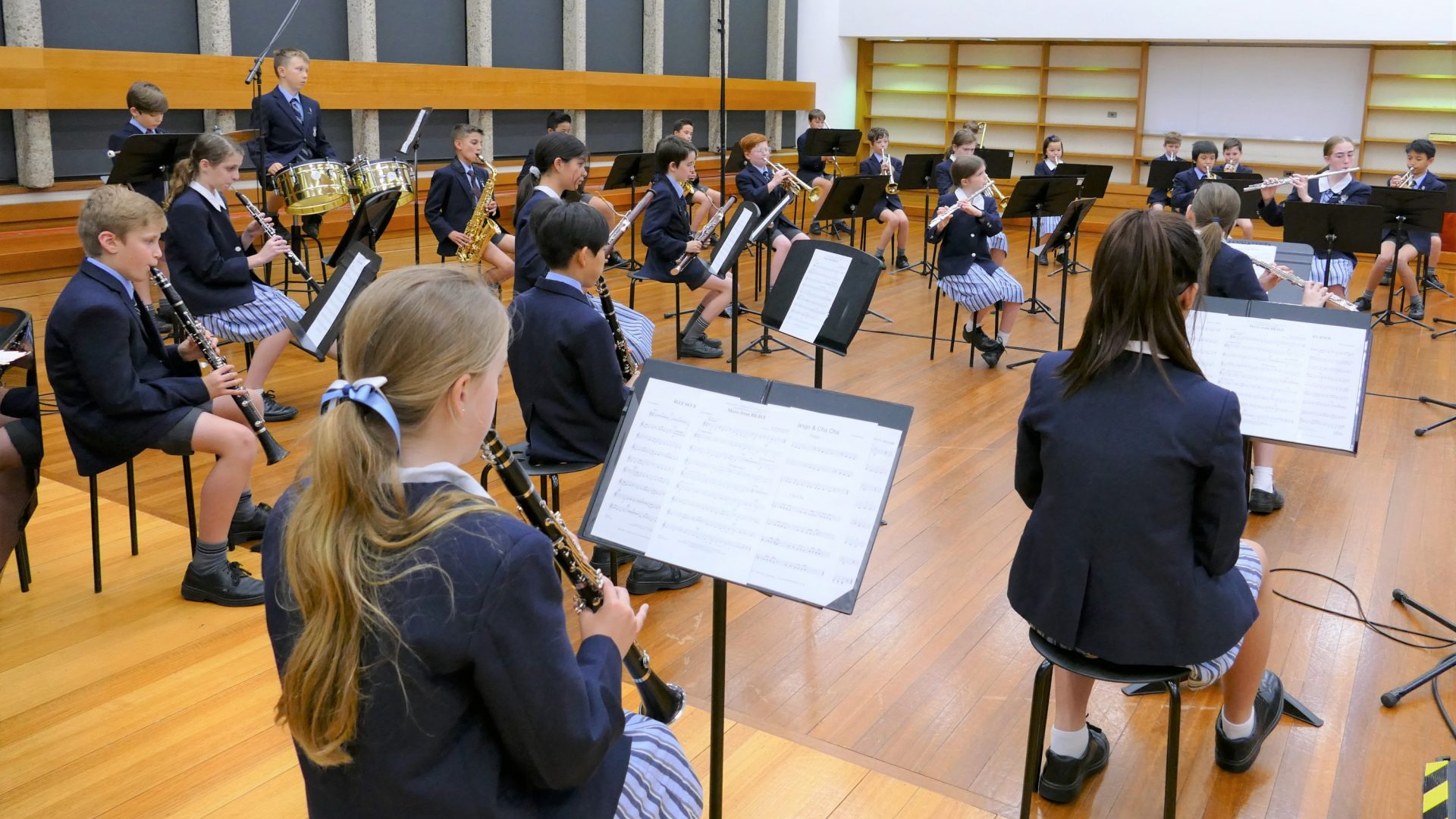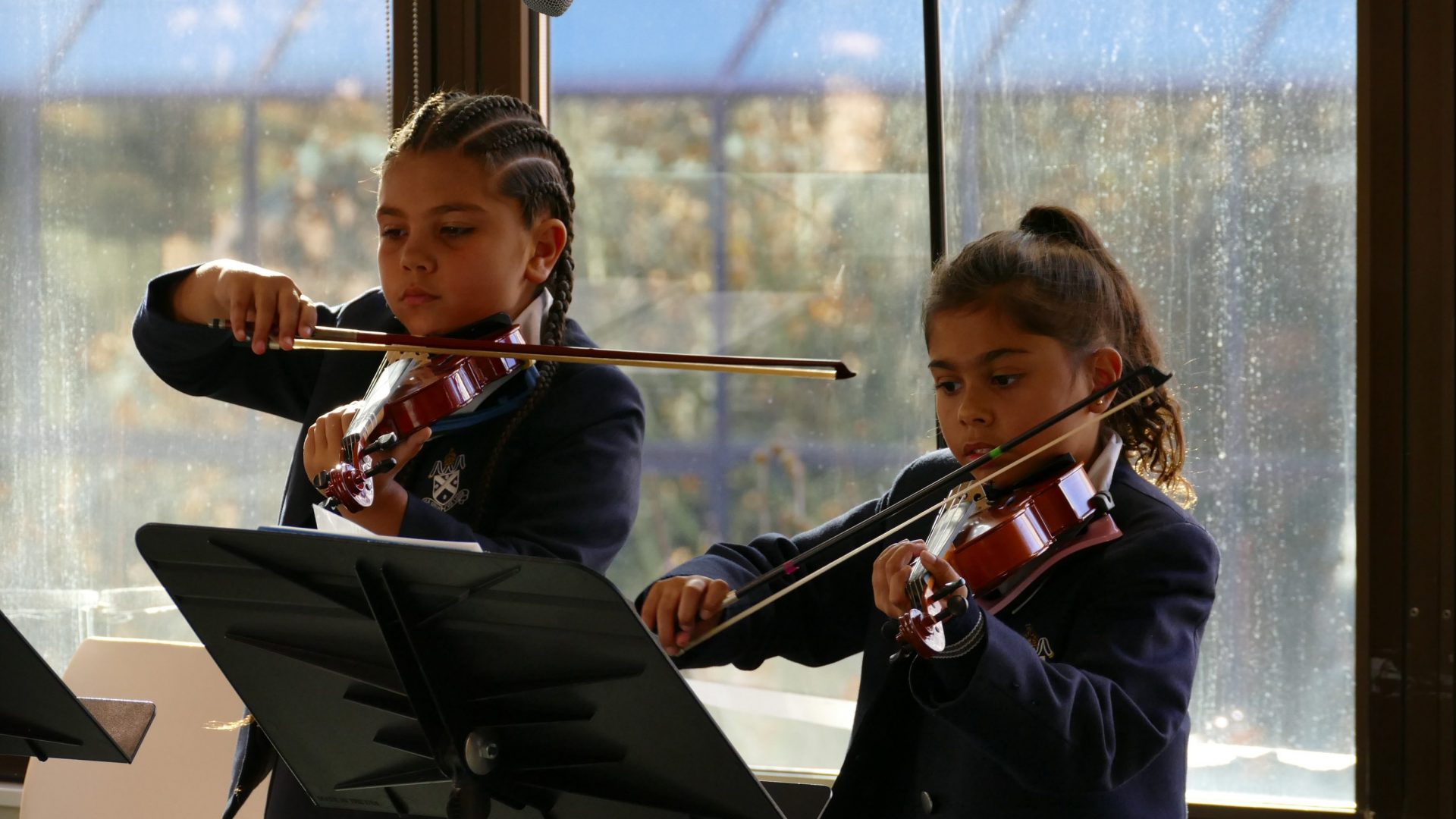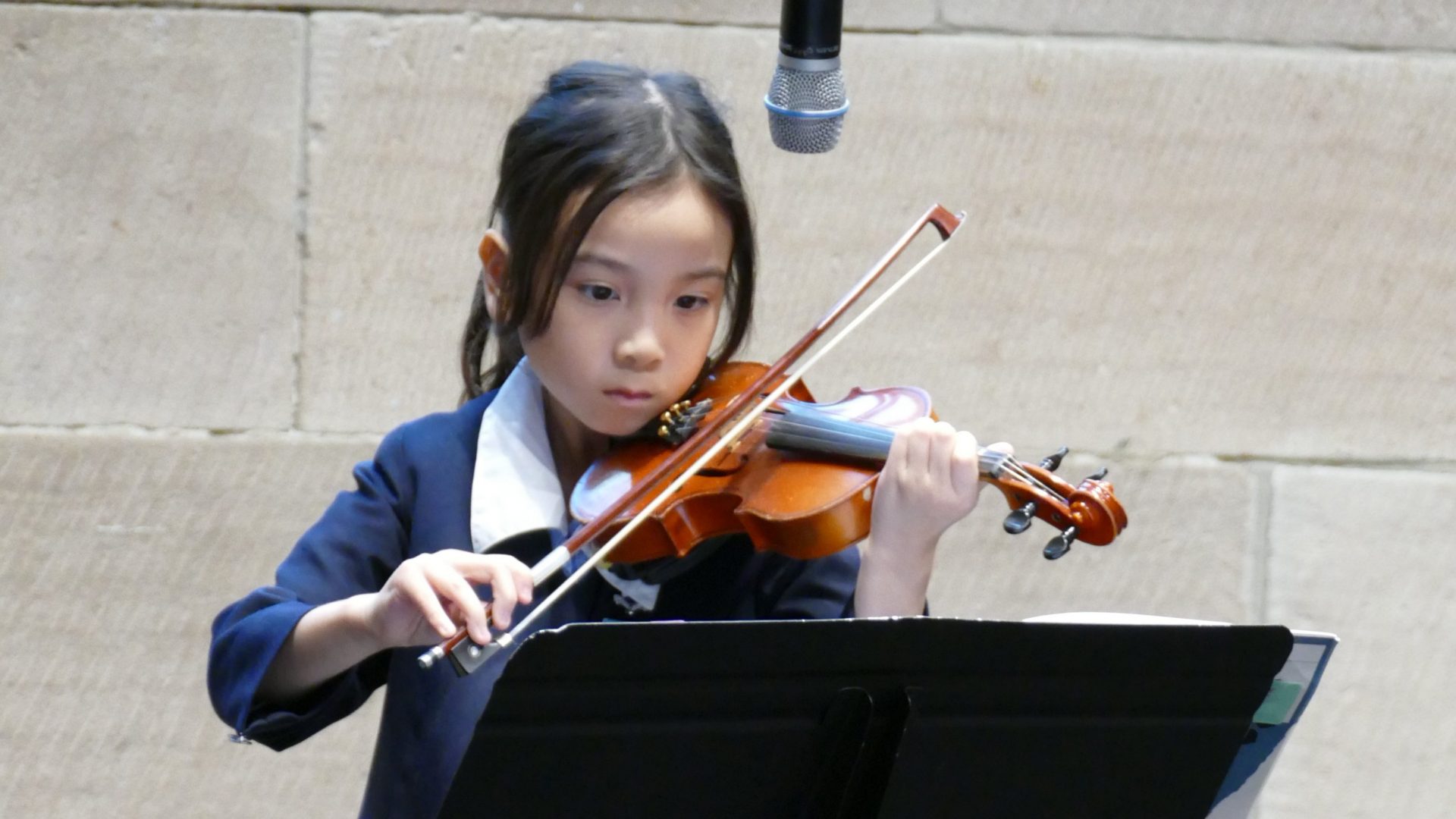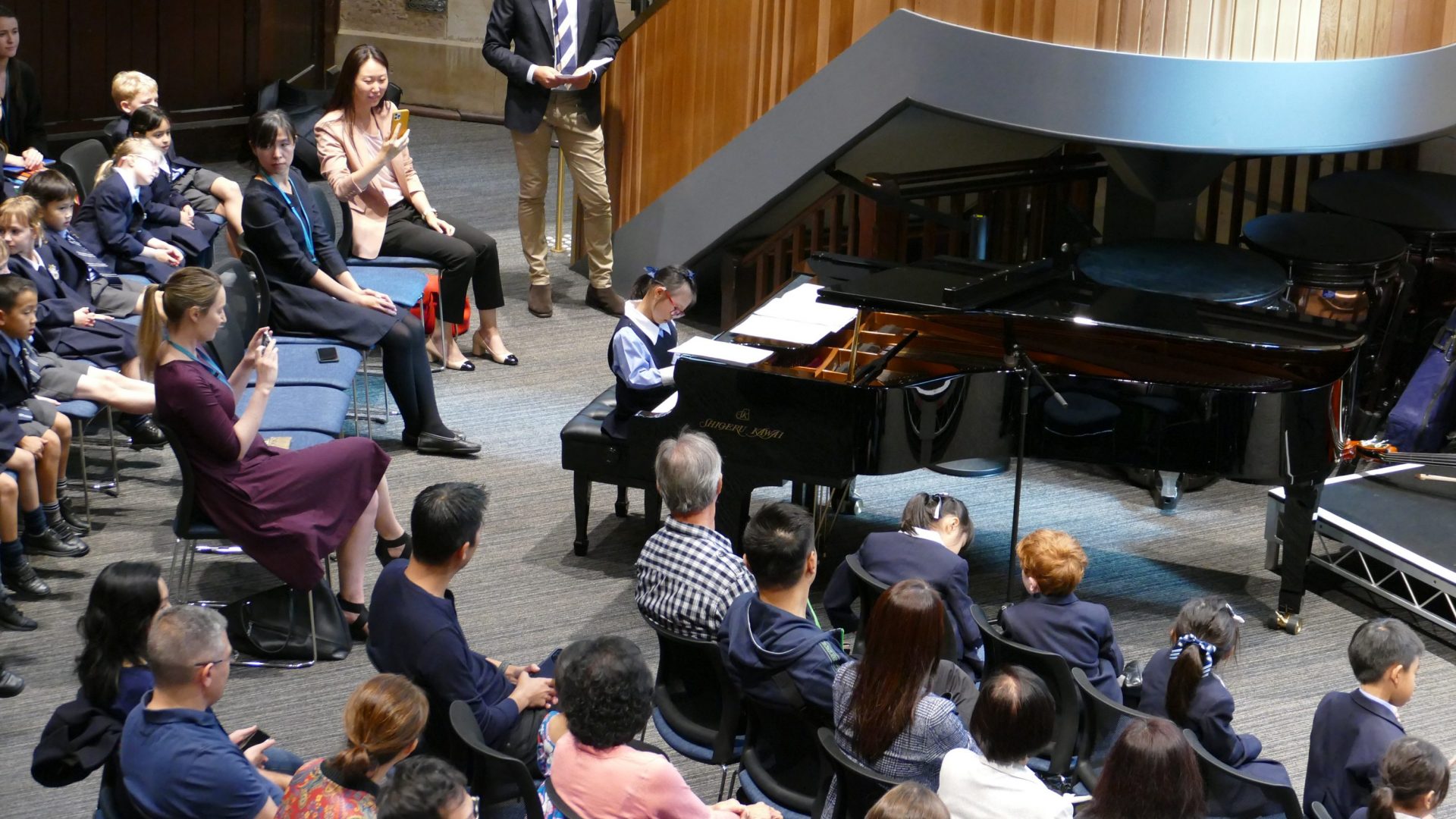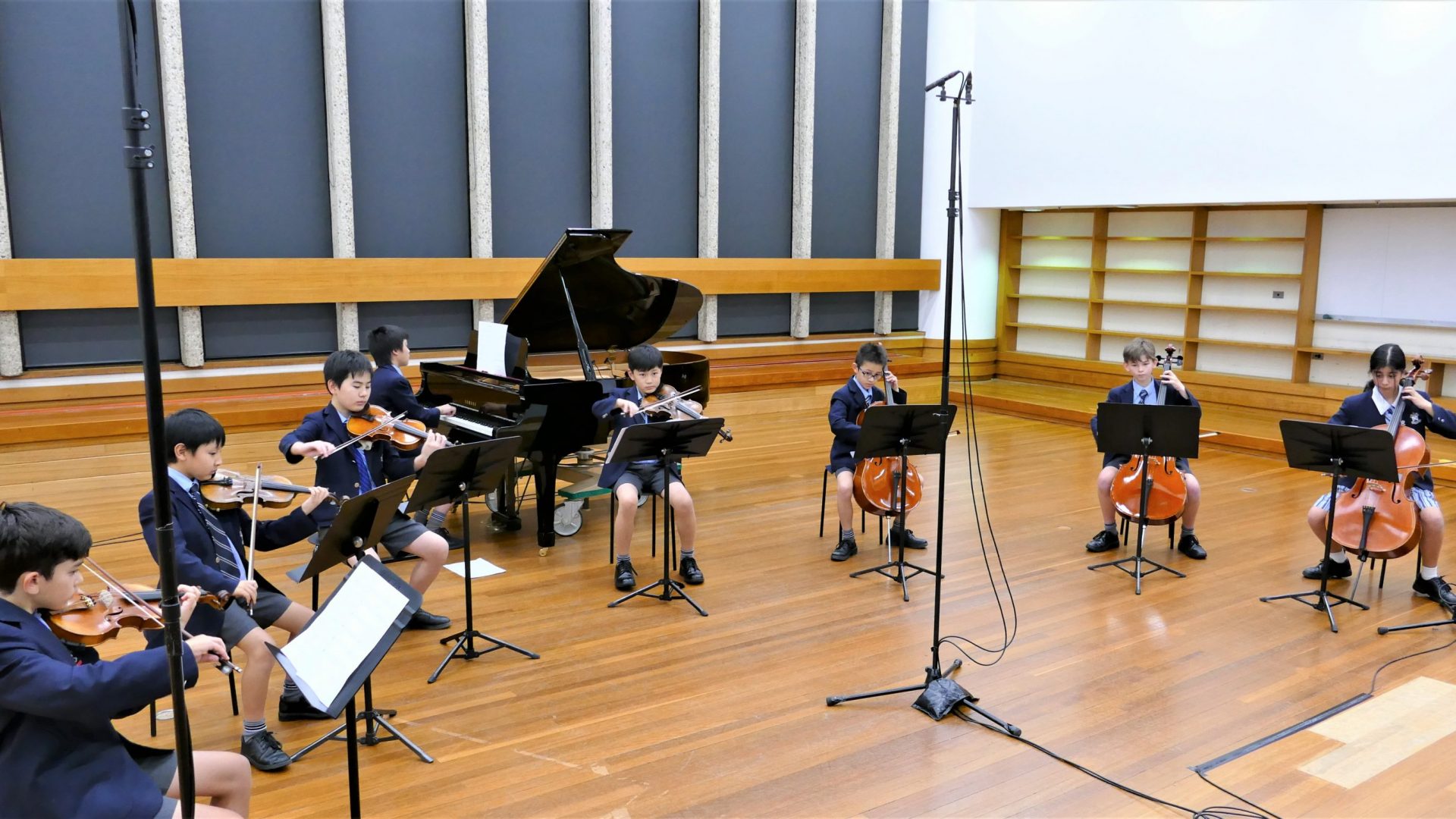 Junior School Chamber Ensemble
Junior music ensembles
The ensembles on offer currently are listed below. Some of these ensembles are auditioned.
Junior Choir (Years 3-6)
Infants Choir (Years K-2)
Junior String Orchestra (Years 3-6)
Intermediate String Orchestra (Years K-6)
Junior Training Strings (Years K-6 Beginners)
Junior Concert Band (Years 3-6)
Junior Chapel Band (Years 3-6)
Junior Tuned Percussion (Years 3-6)
Junior Chamber Group (Years 3-6)
Junior Rock Band (Years 5-6)
Recorder Ensemble (K-6)
Cathedral Choristers (Year 3-6 boys)
Performance opportunities within school
Weekly chapel and assembly performances
Prize-giving
Showcase Concert
School musicals
Special events
Award ceremonies including the Evening of Celebration and Prizegiving
Music soirees (hosted by tutors)
Infants/Primary concerts (throughout the year)
Maestros Concerts (weekly)
External
IPSHA Music Festival
Combined school concerts/festivals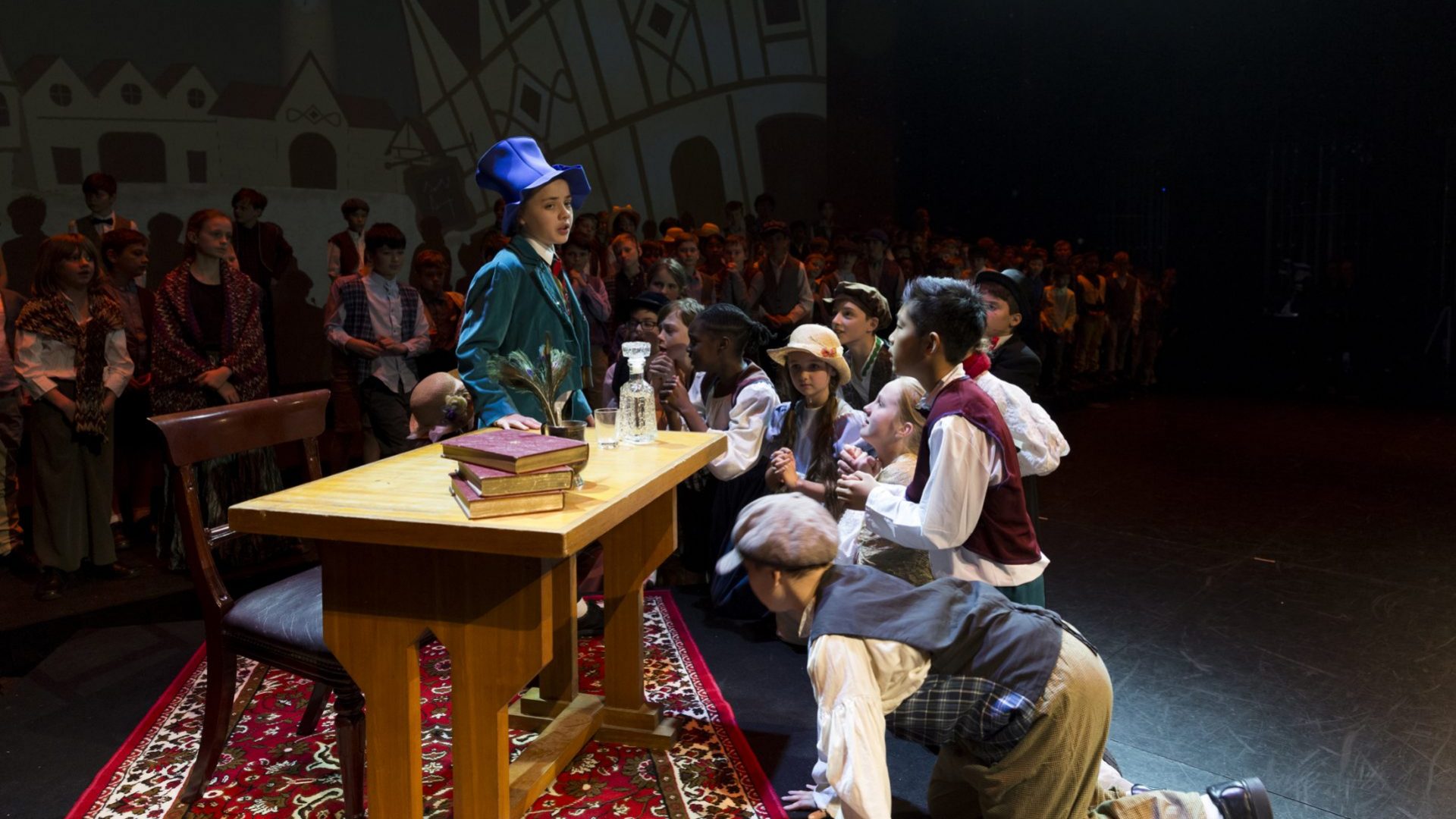 Rats
Junior School performance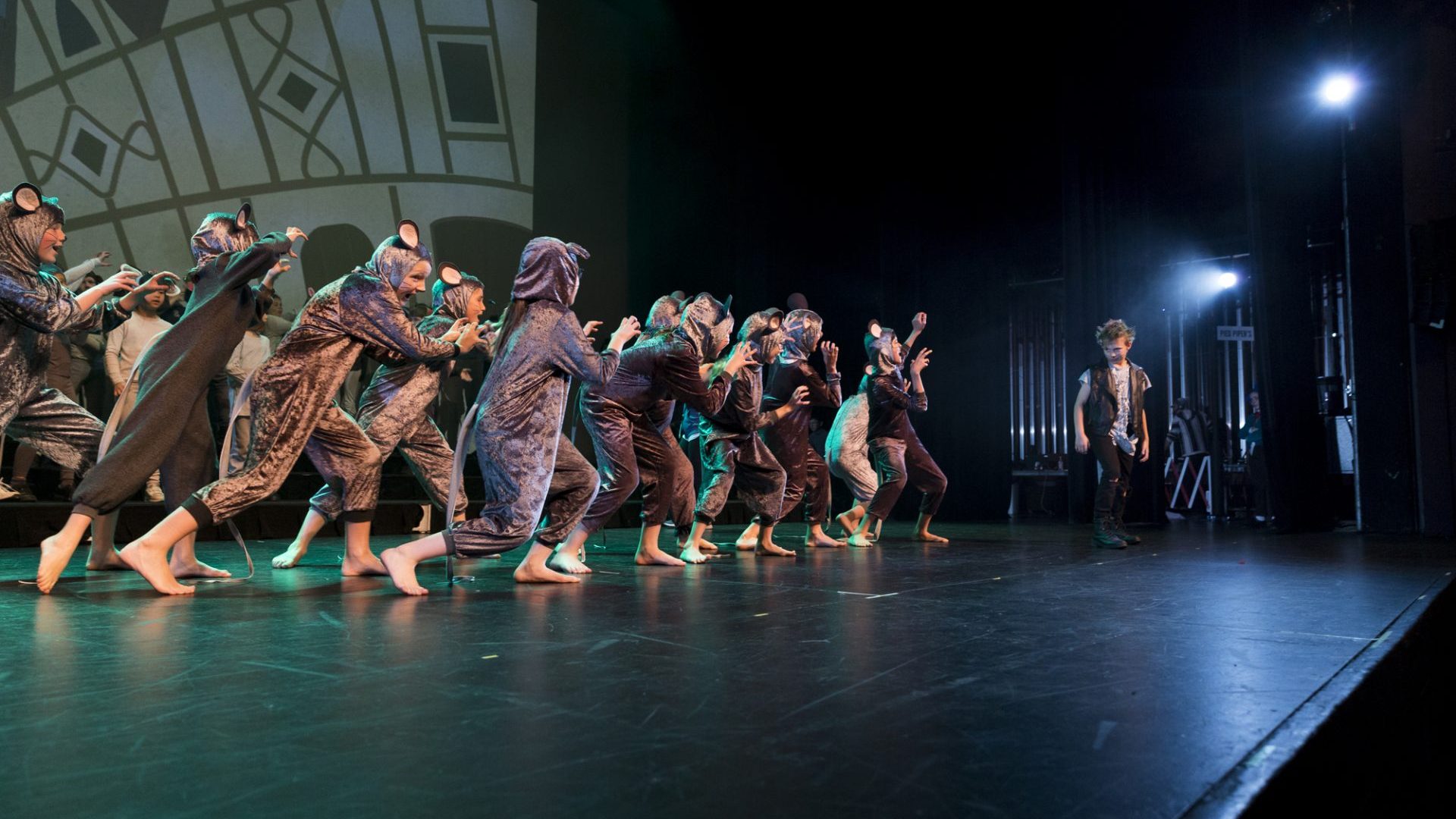 Rats
Junior School performance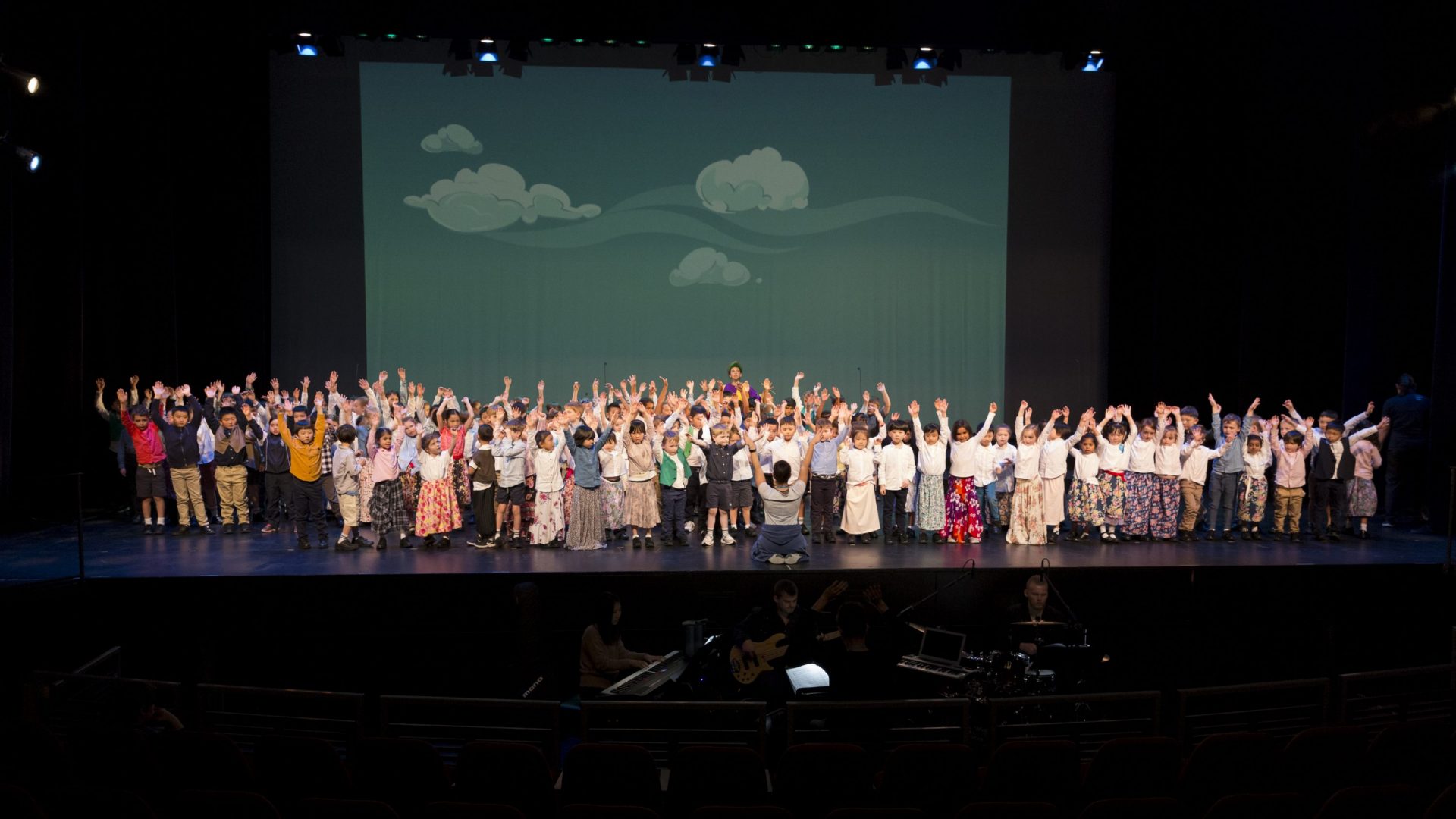 Rats
Junior School performance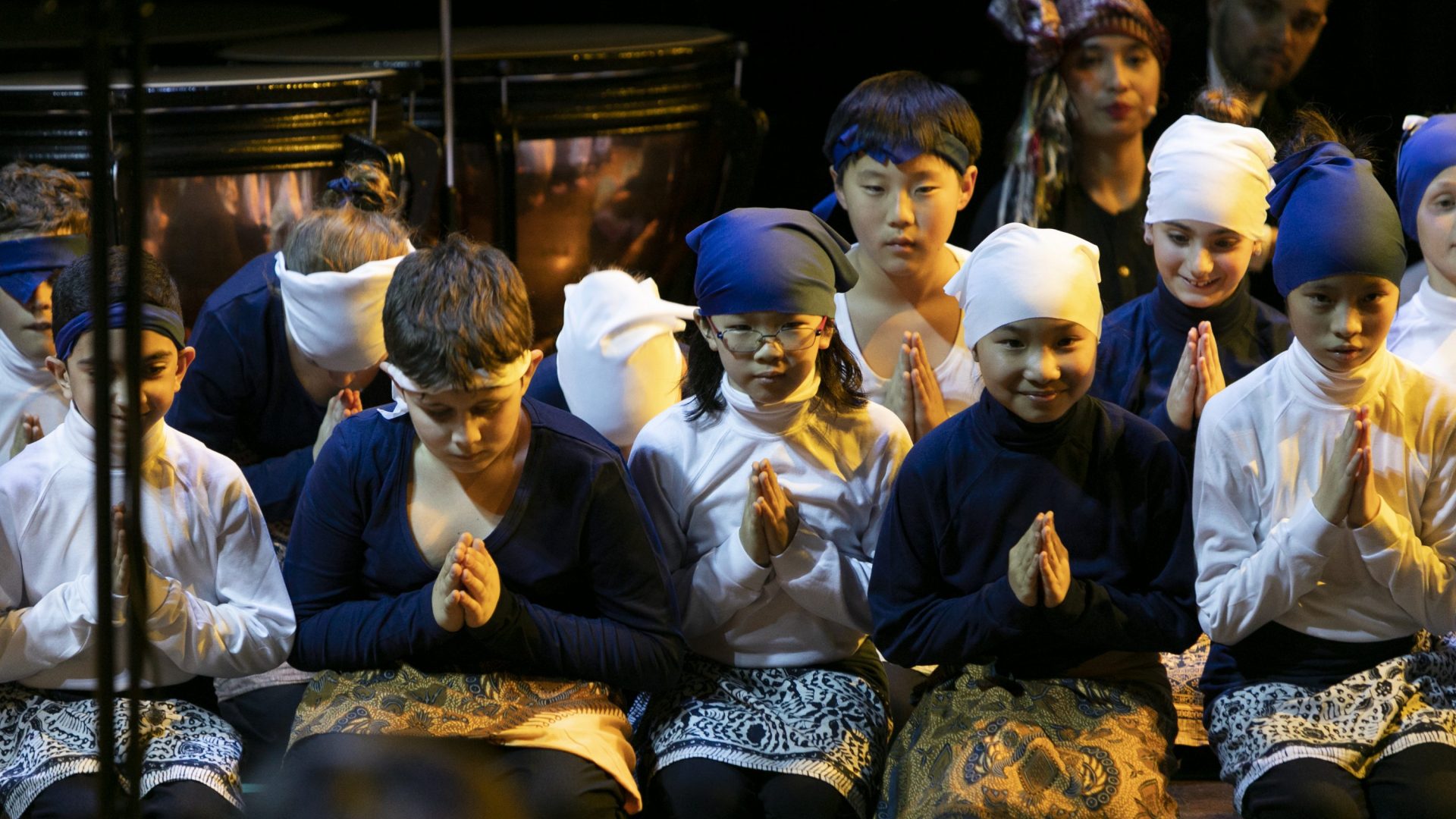 Showcase
Junior School performance
Showcase
Junior School performance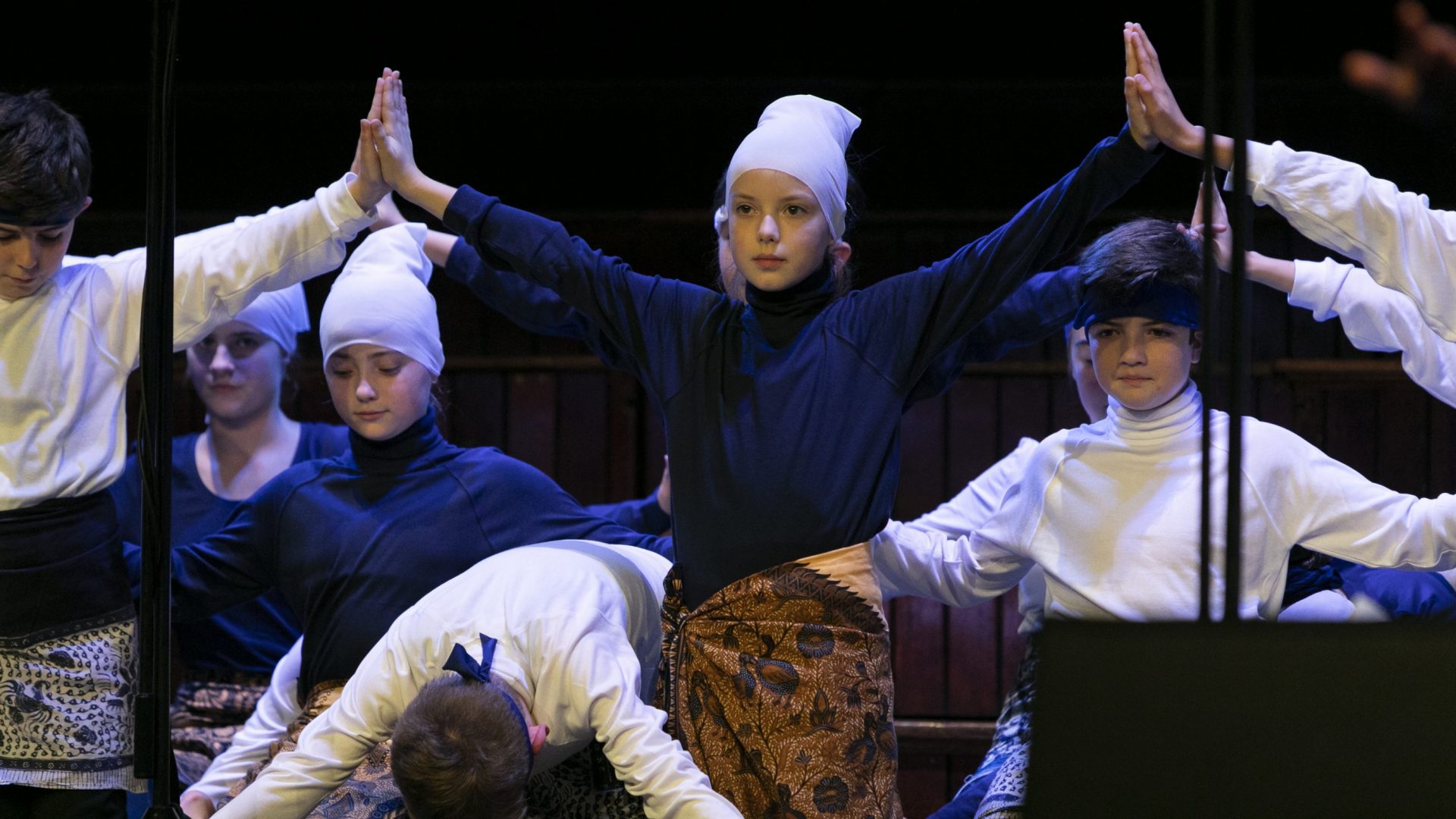 Showcase
Junior School performance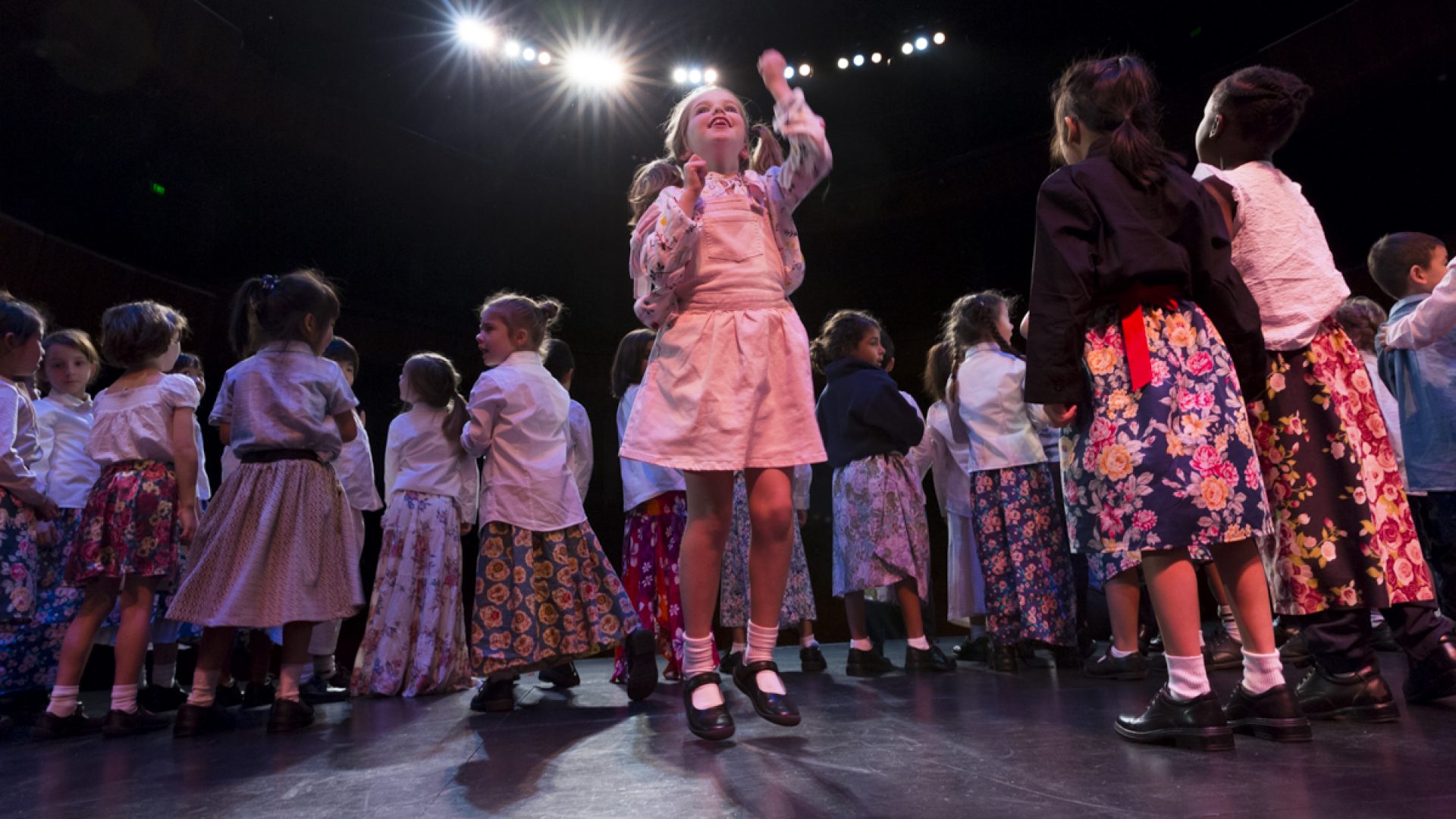 Rats
Junior School performance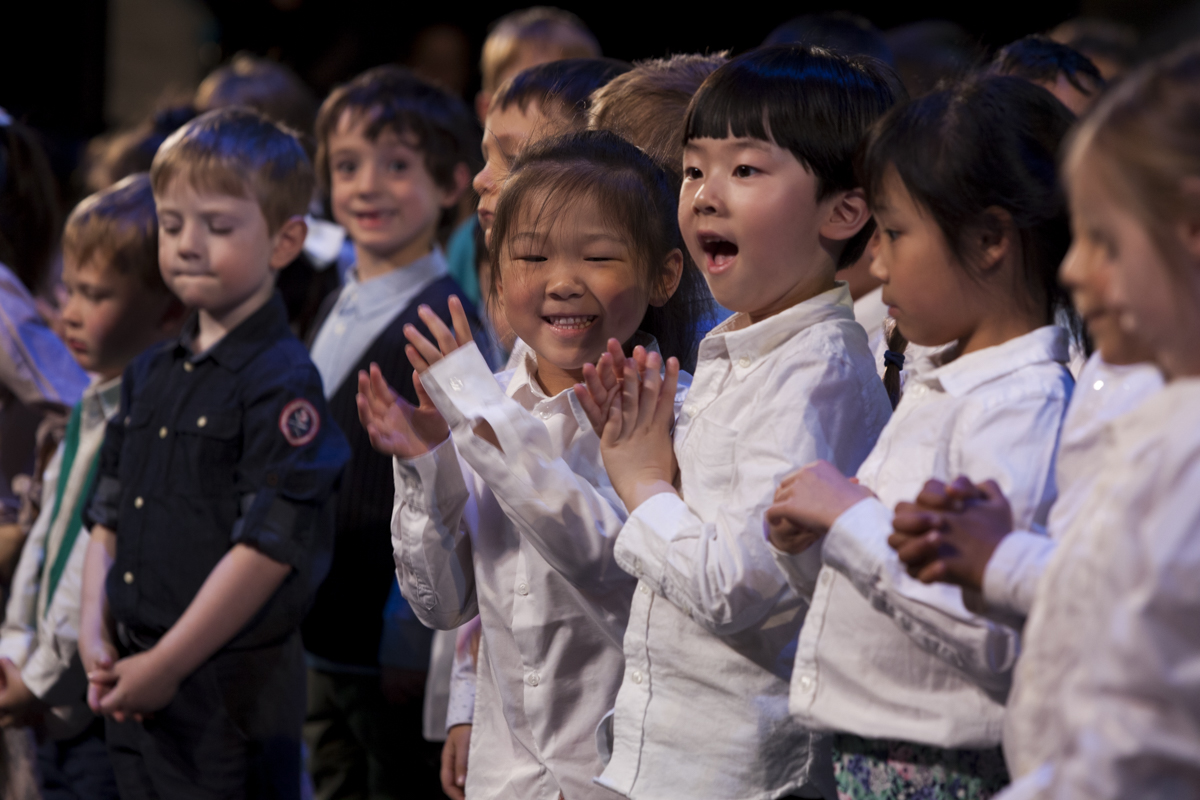 Rats
Junior School performance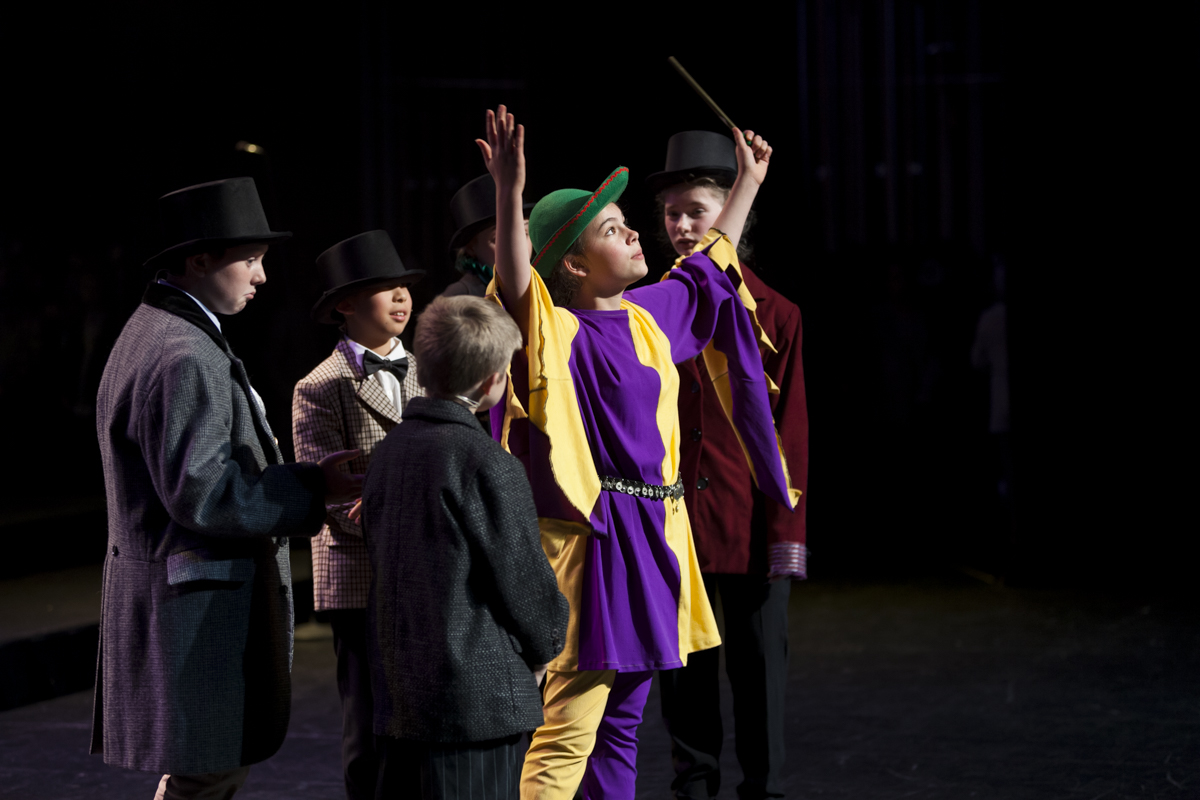 Rats
Junior School performance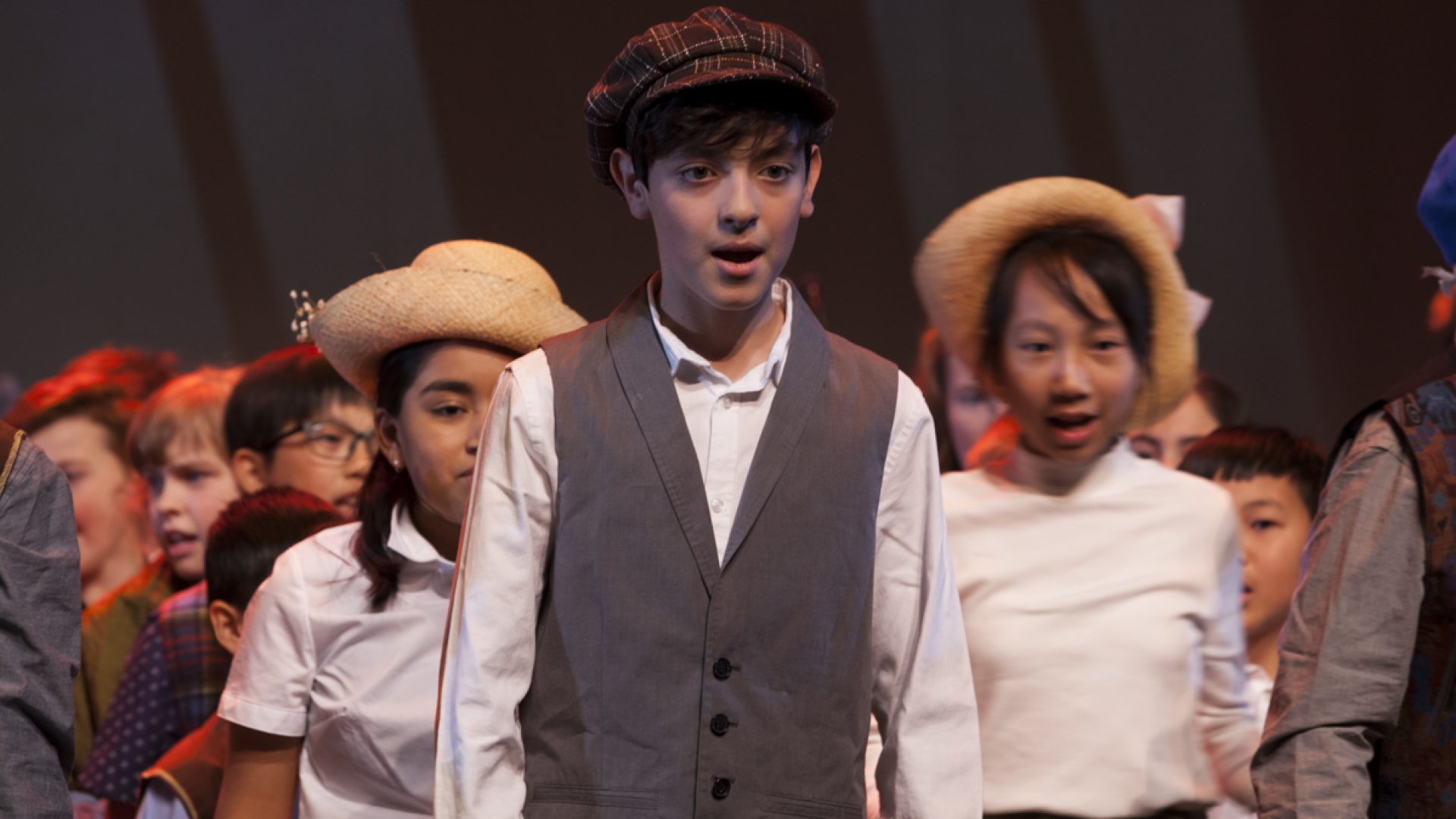 Rats
Junior School performance
Rats
Junior School performance
Drama
Opportunities in Drama in the Junior School include weekly Drama lessons taught by a Drama Specialist, as well as an opportunity to participate in a biannual Junior School Musical held at NIDA, or a biannual Drama Performance held in our very own Performance Theatres. The Junior School offers access to Theatresports weekly coaching and entrance in the annual Theatresports Interschool Competition.
Dance
Elevate Performing Arts offers boys and girls from Years 3-6 the chance to learn hip hop and jazz dance styles in our dedicated dance studio on Level 5. Our combined jazz + hip hop classes cater for the interests and needs of dancers of all levels of experience, from beginners through to advanced. Weekly term time classes are held straight after school. Parents need to book and pay for classes a term in advance.
The Junior School also offers Ballet as a co-curricular activity after school.
You may also be interested in