Our approach allows our students to apply a deep understanding of key concepts to real-world problems with an attitude of flexibility and openness to change. Developing students who can combine their subject knowledge and use digital technologies to make connections and help solve problems will ensure they are well prepared for life in the Secondary School and beyond. They will be highly valued as they can apply key disciplinary concepts and principles to interconnected, complex problems, while also being willing to learn and open to change.
Our students have access to a great range of digital technologies and expertise to support their innovative and entrepreneurial activities. These include hardware such as Surface Pros, iPads, VEX Robotics, microbit, and Beebots.
We have many co-curricular activities in this space including Girls in Tech, Robotics Club, Movie Maker and MakerSpace – where students can explore and develop new concepts in digital technologies and develop their entrepreneurial skills.
Our students are given many opportunities to develop essential ICT skills in focused digital technologies lessons as well as in the context of various other subject areas.
The use of iPads from Kindergarten to Year Two gives students the opportunity to learn the basics of using a digital device and to build important skills in areas such as digital citizenship, word processing, photography and accessing work through online platforms.
Our Year 3-6 students are part of our Surface Pros for students programme, allowing students to develop a variety of skills including touch typing, file organisation and digital citizenship.
Students also have access to industry-standard software in all subject areas.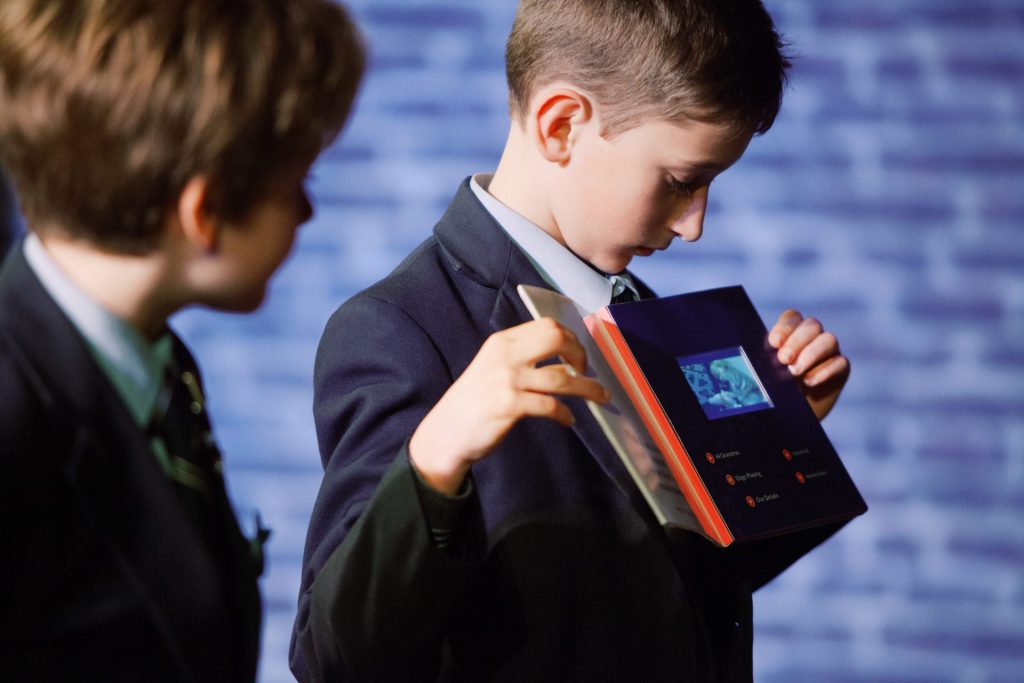 Year 6 Innovation Project
The Innovation Project in Year 6 is a year-long project designed to give students the opportunity to investigate and create solutions for a real-world issue. It is based on the Design Thinking Framework.
Design Thinking is made up of the following five stages:
Empathise – consider what people really care about.
Define – understand and articulate a problem statement that summarises the topic.
Ideate – creating ideas to solve the problem.
Prototype – selecting an idea to develop a prototype of the solution.
Test – try the prototype with users, applying any feedback to refine the prototype.
The Year 6 Innovation Project prompts students to consider the user, challenge assumptions and redefine problems in an attempt to identify alternative strategies and solutions that might not be instantly apparent. Design Thinking is also a person-centric process, revolving around a deep interest in developing an understanding of the people who are affected by the selected concept or problem.
By engaging with the five stages of Design Thinking, students are guided to think like designers. Students are invited in Term 4 to showcase their finished projects and to reflect on the learning experience. Not only is this an opportunity for students to share their solutions, but it is also a valuable exercise that allows students to review their progression as learners and designers.
StartUp extracurricular programme
Each year, Years 5-6 students are invited to participate in StartUp, a semester-long intensive co-curricular programme, which sees small groups of students learn about the process of being an entrepreneur. Partnering with experts in the entrepreneurial and start-up space, students receive hands-on guidance in the step-by-step development of their idea. At the end of the programme, a Finale event takes place, where finalists pitch their idea to a panel of external judges who examine the process undertaken by each team. Awards are presented to those teams whose ideas have advanced dramatically from the initial idea and have demonstrated the skills and passion needed to be a successful entrepreneur.
To find out which ideas were finalists and who was last year's Entrepreneur of the Year, click here.
You may also be interested in