Meet our Head of Middle School –
Mr John Partington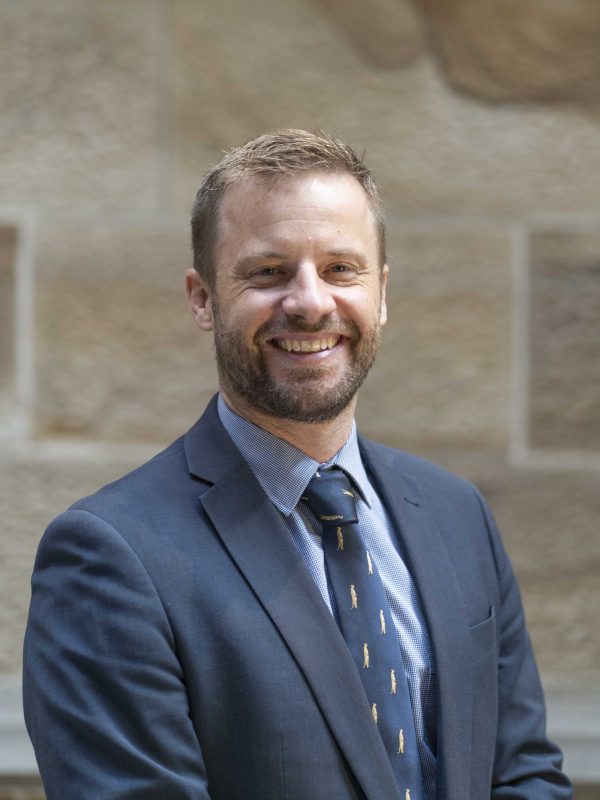 As Head of Middle School, John Partington oversees the Middle School staff who specialise in each area. His goal is to make the Middle School (Year 7-9) as organised as possible so that staff and students can focus on the learning and co-curricular activities.
He is very grateful for the skills, knowledge and commitment that staff employ to manage their particular areas, alongside students and families who care about each other and the school as a whole. John began teaching because he wanted to help young people understand the power of the English language and the significance of history, he stayed in education because he believes that schools are an integral part of a peaceful and supportive community. Good schools provide an essential element of care and support for young people, academically, personally and spiritually.
After graduating from the University of Sydney (BEd, Humanities and Social Science), John began his teaching career at Pacific Hills Christian School. He also taught at St Paul's Grammar School and Blue Mountains Grammar School. John also served in the NSW Police Force for a short time. He has been involved in sport and co-curricular, particularly Rugby Union and outdoor education. John has had the privilege of attending overseas tours to New Zealand for Rugby Union and Europe for the History tour. One of the most memorable trips was a Senior Biology expedition to Indonesia where he spent a week in the jungle with research scientists and another week completing his scuba diving certificate at the marine research base. The best part of the trip was seeing students working alongside scientists in a realistic setting, applying the skills they had learned and fuelling their motivation to press on with their studies. In 2020 John completed his Master of Education course through Excelsia College, which helped him reflect further on the nature and purpose of education, particularly in a Christian context.
John is very grateful to have a family of his own, some of whom attend St Andrew's Cathedral School. He enjoys being a part of St James Anglican Church, Croydon alongside his wife and children. On his days off you will probably find John reading a novel, going for a run with the family dog or tinkering in the backyard.
Meet our Director of Learning –
Mrs Kate Layhe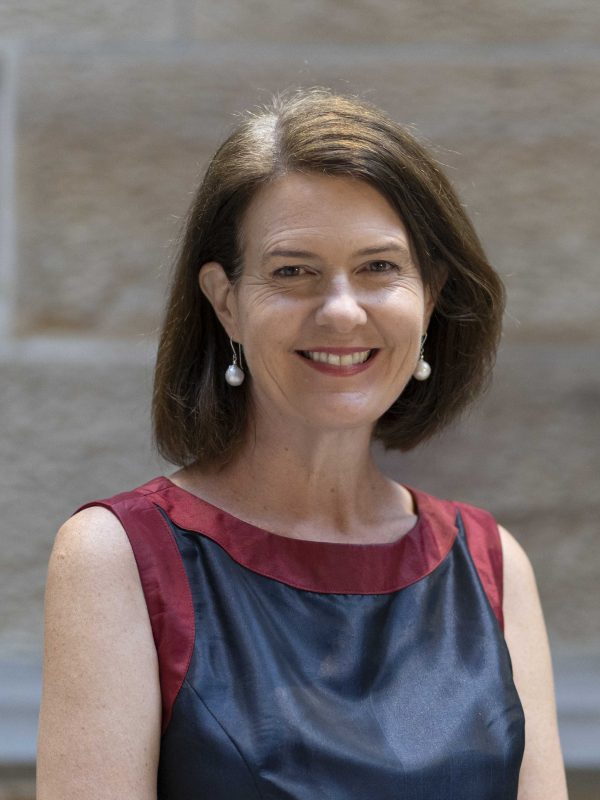 Kate Layhe came to St Andrew's Cathedral School from MLC School. As Director of Learning, she is in charge of 'all things academic' in Middle School.
She works with teachers to promote excellence in teaching, learning, assessing and reporting, as well as providing professional development opportunities for them, and with students in the areas of academic growth, subject choices, assessment and reports. She introduced the IB MYP to the School – a huge task – and spends time explaining the IB MYP to students and parents. She also worked as part of a team to develop character education with the IB Learner Profile.
Kate wanted to be a teacher from when she was very young. She loves helping 'seed' a love of learning – seeing the joy when students can do something they couldn't before, through persistence and hard work. She's passionate about helping students be their best, while not comparing themselves to others.
She loves the warmth of a school that is focused on academic excellence while also realising the need for balance. She also appreciates how the MYP's approach – in developing the whole person – sits well with the School's Christian ethos.
Kate is also Supervisor of Marking for the state for the HSC for all courses in French. She loves travel, cooking and reading.
Meet our Deputy Head of Middle School –
Rebecca Molyneaux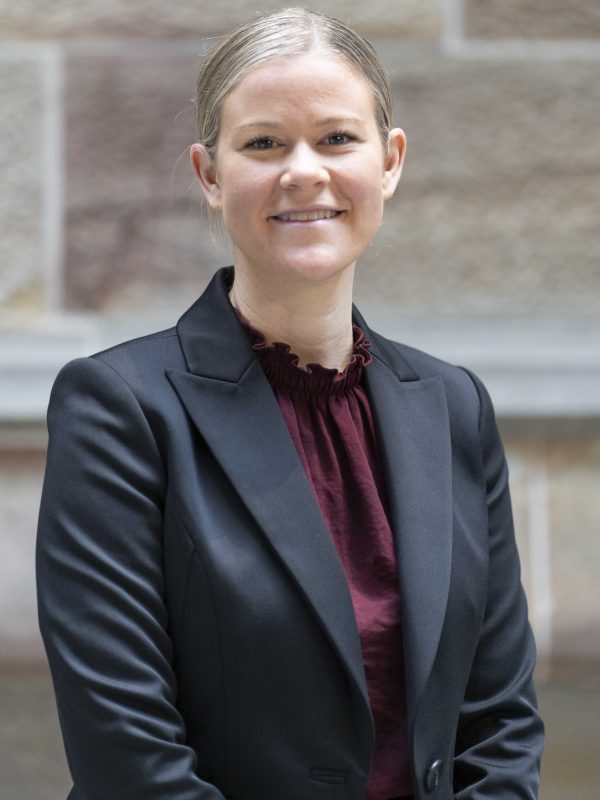 As Deputy Head of Middle School, Rebecca supports the Head of Middle School and oversees the Year Coordinators and Middle School Counsellors as they care for and support students.
She works with parents, the Director of Learning (Middle School) and the Head of Specialised Learning to make sure Middle School students have the most appropriate support structures in place to assist their learning, in order to achieve the best possible academic and wellbeing outcomes. This includes analysing wellbeing and academic student data to address issues and support individual students.
Rebecca also oversees the Middle School Student Leaders. She has facilitated and worked with the student leaders on numerous projects that Middle School Leaders seek to implement to improve the Middle School.
Rebecca teaches PDHPE, is a staff mentor, and meets weekly with the Middle School Year Coordinators and the Middle School Counsellors. Currently she is completing a Masters of Education in Educational Leadership. Rebecca has worked as a Youth Leader and held a variety of coaching positions prior to becoming a Teacher. These experiences led her to explore a career teaching health, safety, wellbeing and physical activity and pastorally care for teenagers in a school setting.
She is passionate about developing students, in particular allowing them to flourish by supporting their cognitive, social, physical, spiritual, and emotional development. Outside of school she loves AFL, reading and recreational fishing. 
Expert teachers
We are known to be a deeply relational school and our teachers care deeply about our students.
They aim to develop in individuals an understanding of themselves as valued children of God, with personal gifts to be nurtured, developed and engaged with, in such a way that the students are well prepared for life, able to enjoy it and able to contribute effectively to our school and the wider community. Our students are supported along this journey by dedicated Middle School counsellors.
Our teachers are also experts who know how to foster a passion for learning that will stay with our students throughout their lifetime. Our teachers know how to design learning to enable students to move from surface knowledge to deeper understanding and transferable skills. 
Our Middle School teachers are equipped with International Baccalaureate Middle Years Programme (MYP) qualifications and received the highest level of commendation during the International Baccalaureate authorisation visit. The MYP is an internationally accredited framework for learning specifically designed for students aged 11 to 16 that caters for their particular learning needs and styles during this stage of life.
Our school is dedicated to supporting and developing our teachers and every Middle School staff member is offered MYP IB official workshop training. Our staff are leaders who teach other teachers. We have both supervisors and workshop leaders who are accredited to deliver MYP and Personal Project Workshops to our teachers. This ensures that our Middle School teaching strategies integrate higher order thinking skills of synthesis, analysis and reason across core subjects and the broad range of electives, preparing students for their senior years.
We have the highest rates of teacher retention, which provides a sense of stability to the students in their care. Our school recently was awarded the honour of an industry Best Workplace Award, 2020, Australia wide, in recognition of an exceptional workplace where staff feel supported and are engaged. Thriving, engaged teachers equate to engaged and higher achieving students and a positive, flourishing learning environment.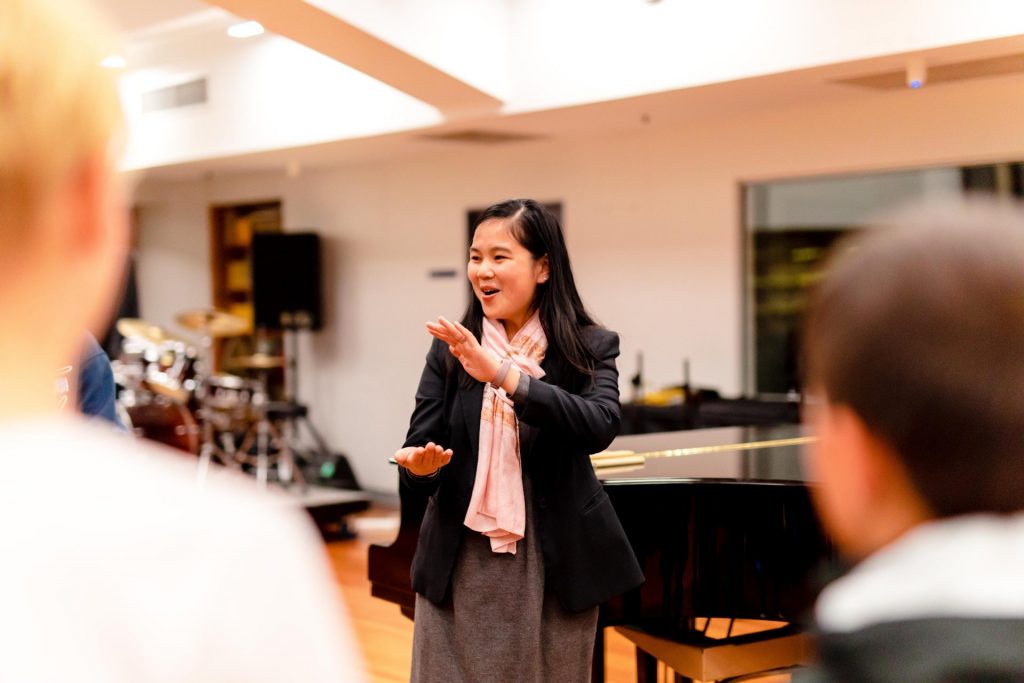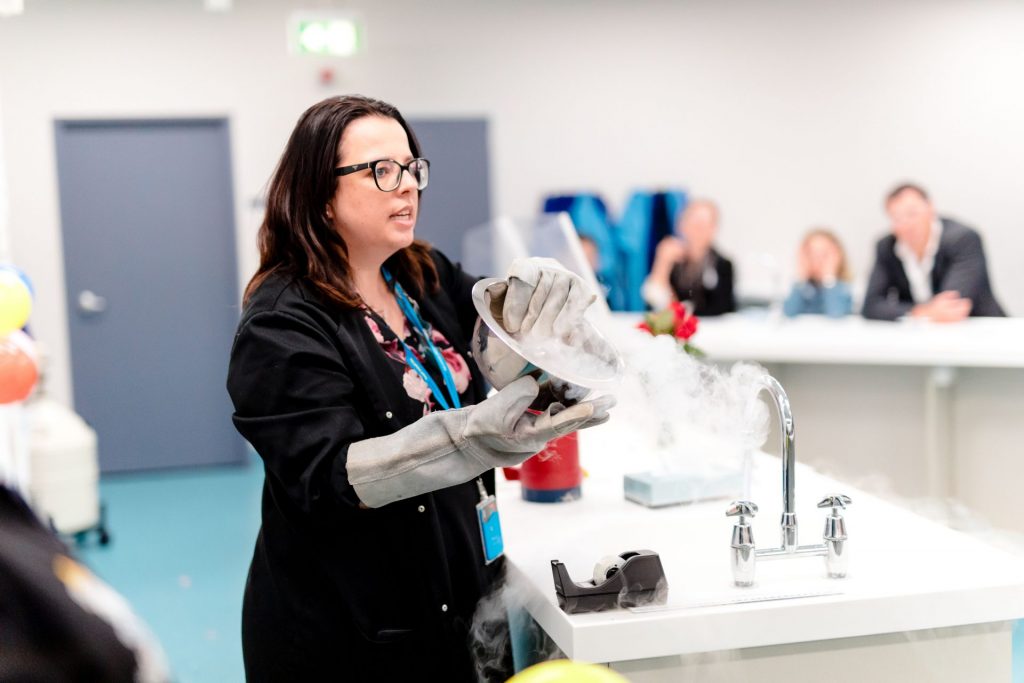 You may also be interested in