The Middle School Leadership programme is designed to include a broad range of students who want to contribute to the life of the School.
There are two main roles, 'Middle School Student Leader' and 'Middle School Ambassador'. These roles compliment the Student Representative Council but have additional roles beyond consultation.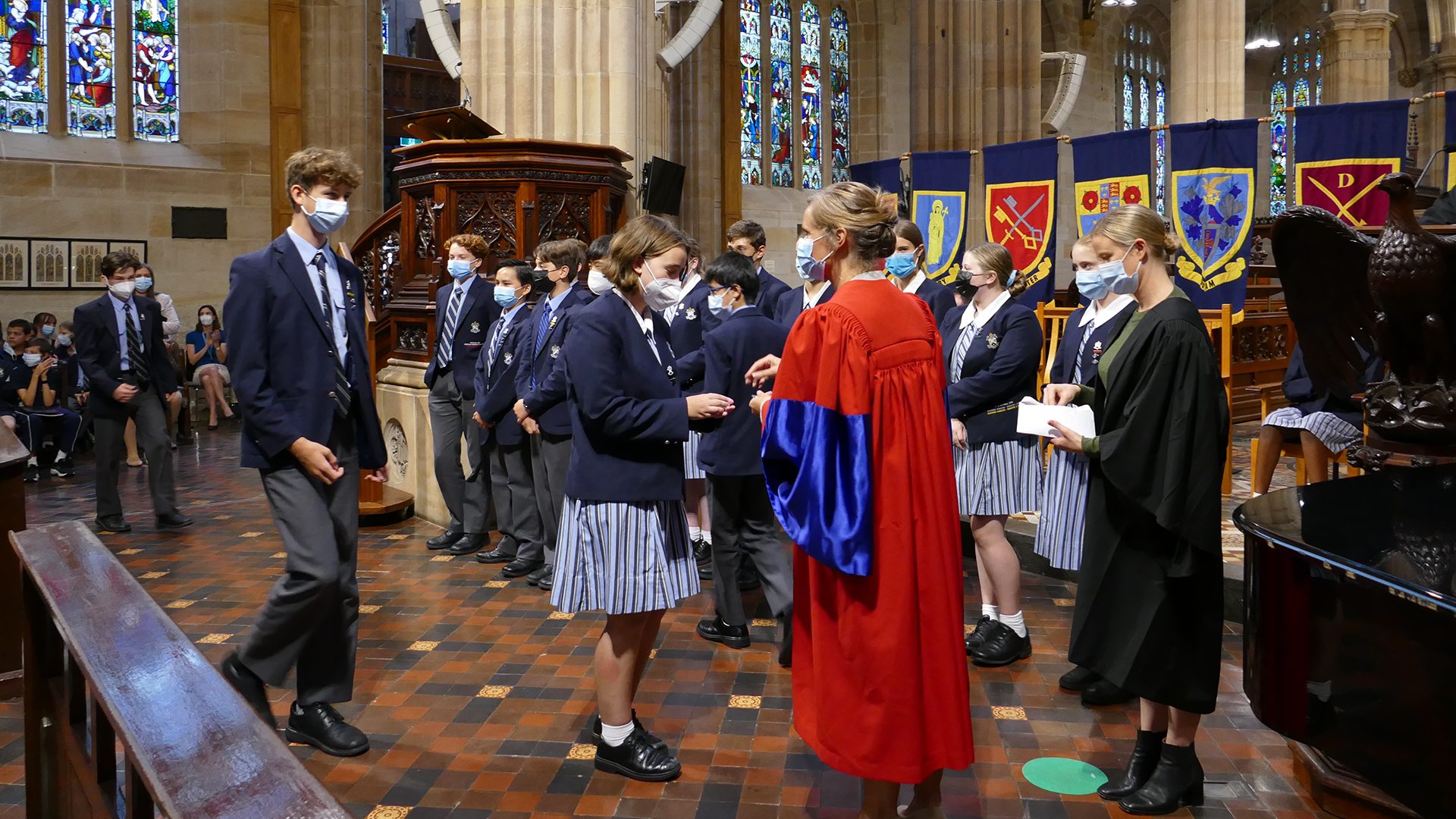 Middle School leadership commissioning
Middle School leadership commissioning
The Student Leader's job is to provide an example for the students, work with staff in improving the Middle School and serve at official events. The role involves regular meetings with the Middle School staff executive, particularly the Deputy Head of Middle School. The leaders represent the student's views and share ideas to improve the student experience. They are asked to provide critical feedback on staff proposals. These students are selected through an application and interview process. A student survey is taken to gain an understanding of student support. Student Leaders are expected to present in front of an audience when needed and this includes events such as assemblies, enrolment tours, Grandparents Day and other key events. The Deputy Head of Middle School coordinates a two day retreat with the students at Kirrikee to plan for the year and consider what it means to be a leader at St Andrews Cathedral School. The Student Leaders receive their badge at the Commissioning Service, which is at the beginning of each year.
We know that leadership doesn't always involve being on stage or in a procession. Many students are keen to serve but want to do so in a more understated and supporting context, hence the role of 'Ambassador'. These students are called upon to assist with activities or complete larger surveys, without being asked to present in front of a large audience or attend regular meetings. Students can apply to be a Middle School Ambassador and their application is considered on their contribution to Middle School. They are also presented with a badge at the annual Commissioning Service.
You may be interested in