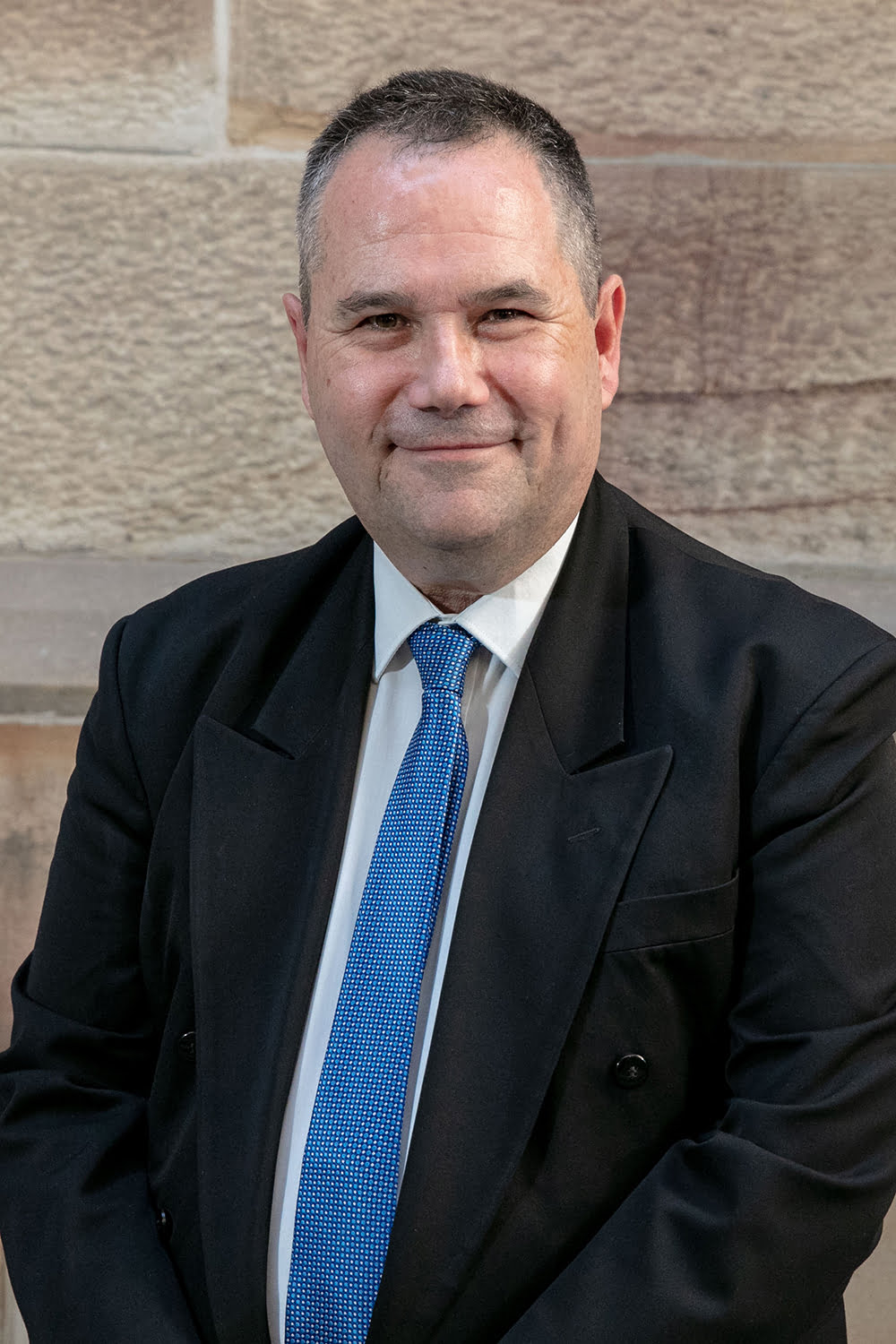 Meet our Head of Gawura – John Ralph
Gumbayngirr heritage
John Ralph has been at St Andrew's Cathedral School for over 20 years. He was previously at Barker College and the Department of Education, NSW.
He was attracted to teaching because he enjoyed school as a student and loves working with young people, seeing them growing and accomplishing educational outcomes along their journey.
An inspirational educational mentor for him has been Professor Chris Sarra. As Principal of Cherbourg State School, Professor Sarra was the first First Nations School Principal in Queensland and he's also the founder of the Stronger Smarter Institute which grew out of his promotion of high expectations in learning and behaviour, based on strong, authentic relationships.
John is passionate about being part of a wonderful team that is changing the educational outcomes and creating further opportunities for First Nations students at St Andrew's Cathedral School.
In 2020, he received an Australian Council of Educational Leaders (ACEL) NSW Leadership Award. He was also honoured to be part of an exceptional team when Gawura was named the 2020 Australian School of the Year, at the National Education Awards.
He helps First Nations students be the best that they can be, supporting the community at Gawura, and in the wider school. He oversees the daily operations of Gawura, including ensuring the Gawura bus runs effectively; developing initiatives such as cultural excursions and On Country Tours that promote and inspire students to cherish their First Nations heritage. He is currently leading the Waratah Project for the School: a Federal Government and AIS joint initiative to improve educational, student, relationship, staff and school outcomes in First Nations Education. Gawura is also the Lead or Hub School, for four other schools whose populations have high Indigeneity, located across NSW.
John loves the genuine care shown by all St Andrew's Cathedral School and Gawura staff – including the parent community – towards First Nations students and appreciates how St Andrew's Cathedral School and Gawura are deeply relational schools, where students are encouraged to flourish. Both his children have attended St Andrew's Cathedral School from Years 7-12 and his son Josh was the 2022 School Captain.
He supports the Sydney Swans for AFL and the Rabbitohs in the NRL, loves infrastructure, music and travelling, especially being On Country around regional and remote Australia – his family loves a good road trip!
Our Ambassadors
Pastor Ray Minniecon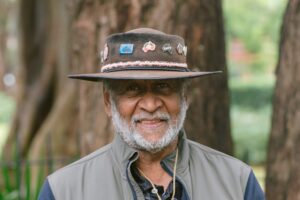 In 2021, Pastor Ray Minniecon formed part of the Anglican Communion delegation welcomed to Glasgow for the United Nation's 26th Climate Change Conference (COP 26). Pastor Ray, along with the Most Reverend Justin Welby Archbishop of Canterbury and other Communion members from around the world, were calling for effective action from the world's most powerful leaders to tackle the climate crisis. Pastor Ray's presence at the conference ensured the voices of Australia's First Nations' peoples were clearly heard regarding the need to protect our environment. "We need to have a seat at the table so that we can make sure they're doing the right thing by our ancient wisdom, by our ancient knowledge, by our ancestors who looked after it," Pastor Ray said.
Currently, Pastor Ray is the Director of Bunji Consultancies, a production company that supports the development of First Nations film and documentaries and leadership and business initiatives with various public and corporate clients. Ray has worked with the Anglican Diocese of Sydney as Pastor and Director of Crossroads Aboriginal Ministries. He is the inaugural Chairperson of the Sydney Anglican Indigenous Peoples Committee, and a Council Member of St Andrew's Cathedral School.
"To me personally, Gawura represents one of the most positive futures for our First Nations community in Sydney. These children are eager to learn, excelling in academic abilities, showing us that they want to achieve some big goals in their lives. They are my pride and joy."
Pastor Ray is a descendant of the Kabi Kabi nation and the Gurang Gurang nation of South-east Queensland. He is also a descendant of the South Sea Islander people with connections to the people of Ambrym Island.
Professor Larissa Behrendt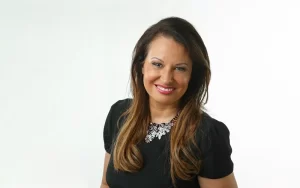 Prof. Larissa Behrendt is the Professor of Indigenous Research and Director of Research at the Jumbunna Indigenous House of Learning at the University of Technology, Sydney. She is a regular columnist for The Guardian. She also runs a radio program, Speaking Out, each Sunday on ABC local radio.
She has published numerous textbooks on Indigenous legal issues. She is a member of the Academy of Arts and Sciences and a founding member of the Australian Academy of Law.
She was awarded the 2009 NAIDOC Person of the Year award, and 2011 NSW Australian of the Year. Professor Larissa Behrendt is a Eualeyai and Kamillaroi woman.
"I became involved with Gawura because I was interested in a model of education that focused on academic excellence within elite educational institutions but did not involve removing Indigenous children from their communities. Gawura has not only afforded Indigenous children the opportunity for a high quality education, it has fostered a relationship with the local Indigenous community through the families of those children."
Mr Peter Warne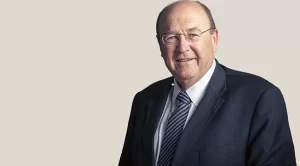 Peter Warne is an active member of the school community, being a former parent of the School and Chairman of the St Andrew's Cathedral School Foundation. He recently retired from his position as Chairman of Macquarie Group. He currently holds several part-time Non-Executive Director roles – at Argo Investments Ltd, Uni Super, Allens and the NSW Net Zero Emissions and Clean Economy Board. He is also the current Chair of IPH Limited. He is a patron of the Macquarie University Foundation, and is on the Australian Office of Financial Management's Advisory Board.
Gawura students receive support from specialist teachers and combine with St Andrew's Cathedral Junior School classes in Science, History, Geography, Music, Visual Arts, Drama, PE/Sport and Christian Development.
Meet our expert staff
There are 10 Indigenous staff across Gawura, including a full-time Years 7-12 secondary mentor, a part-time community liaison coordinator and a Wiradjuri language teacher who teaches in both Gawura and St Andrew's Cathedral School's Junior School.
Below, our Gawura staff shared what their role involves and what they love about Gawura.
Leanna Carr-Smith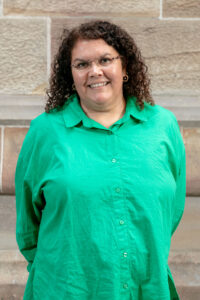 Elder in residence and Junior School & Gawura Wiradjuri Teacher
Wiradjuri heritage
How long have you been at Gawura?
I've been working at St Andrew's Cathedral School for almost five years; before this I was employed at the NSW Department of Education for around 20 years.
I am a foundation member of the Bathurst AECG (Aboriginal Education Consultative Group), working toward better educational outcomes and policy. I'm also a lecturer with my dilaang (brother) in a few universities on cultural knowledge based on our Wiradjuri way of life, customary teaching and learning pedagogy.
What are your responsibilities at Gawura?
I have two roles; the first is teaching Wiradjuri language in Gawura and the Junior School which is very enjoyable. The second is Elder in Residence. In this position I work with many staff members in a variety of areas, for example, sitting with staff and showing them how to embed the cross-curriculum priorities into lessons and units of work. I also work with executive staff on how we can best work together to instil elements of our cultural governance into school-wide policies.
What do you love about Gawura?
Working with our Buraay (children) and staff, we are like our own little family. NAIDOC Week is always a special time because that's when we elevate our cultural identity and knowledge to showcase to the wider school community. This is also when our Buraay can stand up and be proud of who they are and where they come from, and we know our families feel the same way.
What are your hopes for your students and the staff here?
That all students and staff members walk with us down this 'road of restoration'. Listen to us, don't judge us, don't speak for us, instead develop a better understanding of us, our identity and heritage. It's important they acknowledge and respect our extensive Custodianship, Love of Creator and Country, and appreciate our ancient Connections to Place, and become informed.
What are your interests out of school?
Out of school I love spending time with my family, my grown-up children, and grandchildren. We relish being Home on Country. I love my family time and sharing our traditional Wiradjuri stories that have been passed down since the Gudyiin time immemorial (the beginning of time). We are proud Wiradjuri and Gomilaroi people with Irish heritage.
Pamela Widders
Aboriginal Education Mentor (Years 7 – 12)
Anaiwan heritage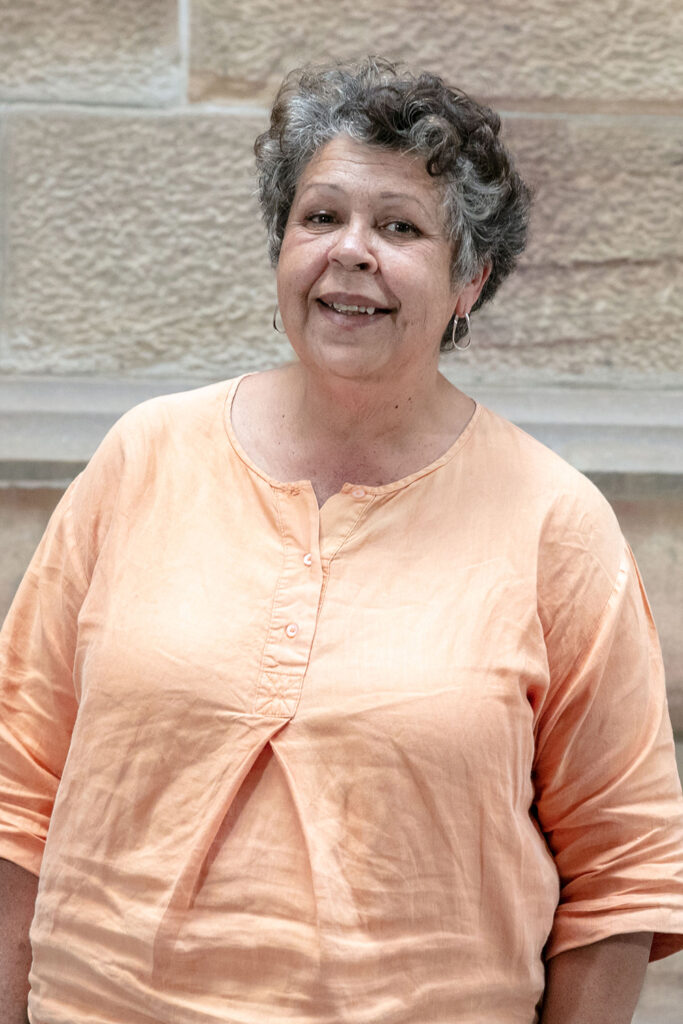 How long have you been at St Andrew's Cathedral School and what does your role entail?
I am the Aboriginal Education Mentor across Years 7 – 12 and started in 2022. I provide support for students, their parents and their teachers. I love that no two days are the same, I get to work with some really great teachers and staff, whilst watching the students grow and become confident. The school has a lot of very talented students excelling in all areas.
Where did you work previously?
I worked with the NSW Department of Education in a variety of roles for 33 years. I also worked in district, regional and state offices which allowed me to travel throughout NSW promoting education and supporting Aboriginal education.
What are your hopes for your students?
To see them reach their goals and become role models for the next generations.
Michael Kirk
Years 5-6 teacher
Gamilaroi heritage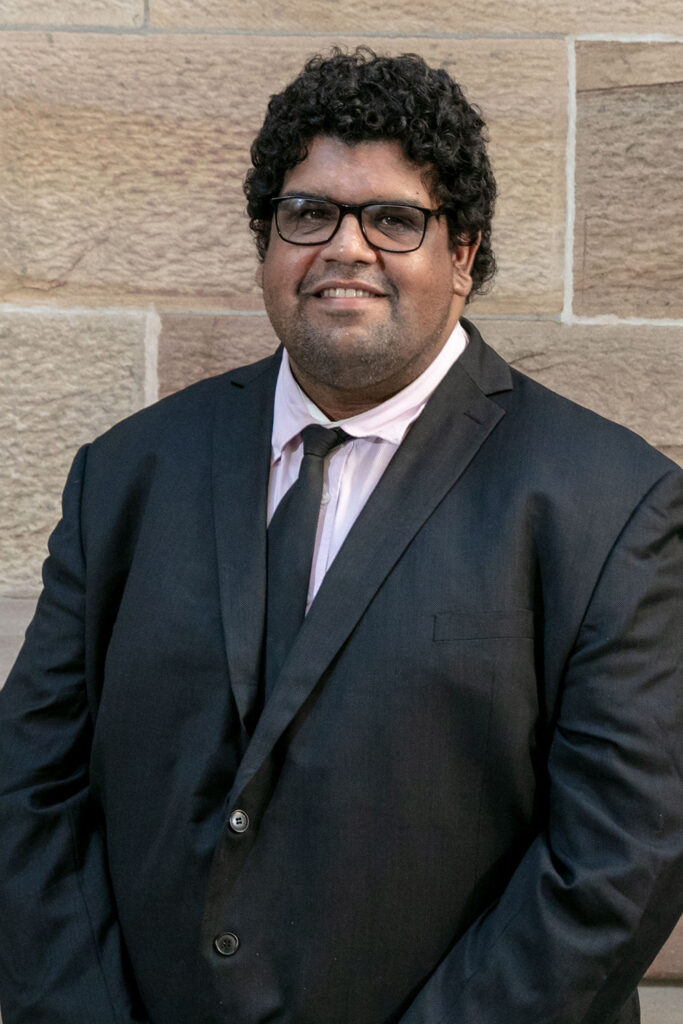 How long have you been at Gawura and what brought you here?
This is my fourth year at Gawura. Previously I worked for the NSW Department of Education as a tutor and teacher's aide for six years both at Glen Innes High School and Armidale High School.
When I finished teaching with the Department of Education, I was looking for a change in my career. I started casual teaching at St Andrew's Cathedral School and a few months later ended up in Gawura. I believe our ancestors brought me here to teach.
What do you love about Gawura?
I love the fact that students can continue to be themselves and celebrate their culture and identity within a safe learning environment. I enjoy seeing all of our Gawura students participating in the Book Week Parade and dressing up as their favourite book character. I also enjoy going on the various cultural excursions.
What are your hopes for your students?
I hope they can be who they want to be in this world. We are all unique and being yourself and doing what you love is the biggest reward and asset. I hope my students go into a job or profession that they are passionate about and love.
What are your interests out of school?
I love playing golf most weekends as I find it very therapeutic. I also follow the Canberra Raiders in the NRL and Sydney Swans in the AFL.
Anastasia McGrath
Years 3-4 teacher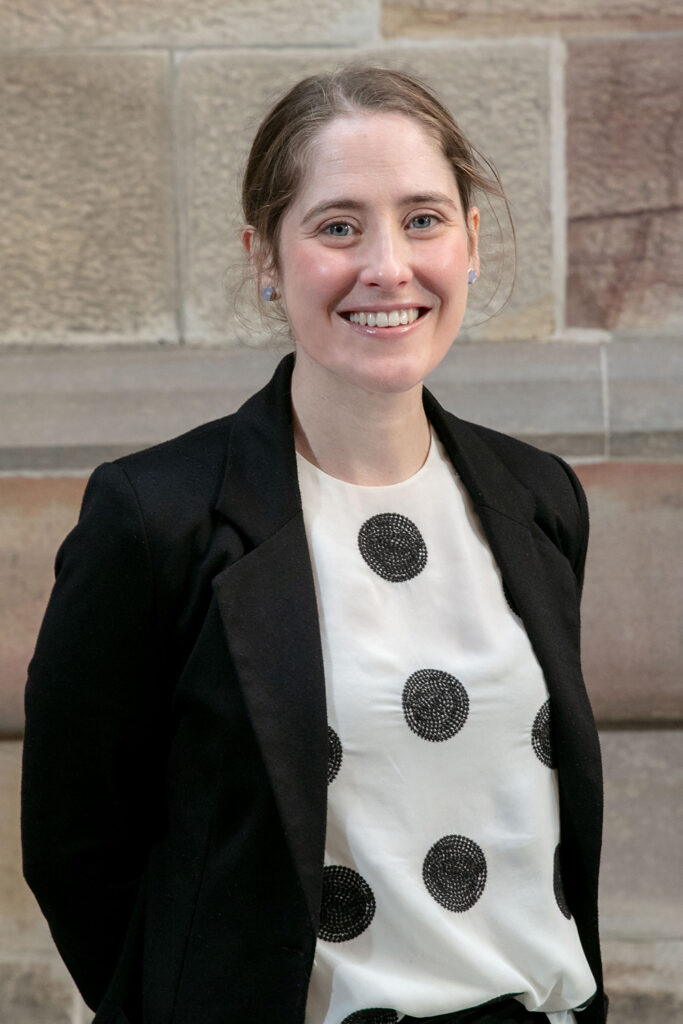 How long have you been at Gawura?
I have been working with St Andrew's Cathedral School and Gawura since 2016. I have discovered I have a passion for teaching First Nations kids, which has led to me doing a Master of Indigenous Education.
What are your responsibilities?
Teaching and caring for kids. We have a holistic approach to education, ensuring that the students are taken care of academically, socially, emotionally and culturally. We work as a team and support one another and all of the students, not just those in our class.
What do you love about Gawura?
I love the community we have created. Through small class sizes I have been able to get to know all my students well. I really enjoy being able to yarn with the students and love when our students who are now in high school come back to say 'hello'.
What are your hopes for your students?
My hope is that each of my students finishes Year 12 and is able to move on to university, TAFE, or into a job of their choosing.
Jane Price
Years 1-2 teacher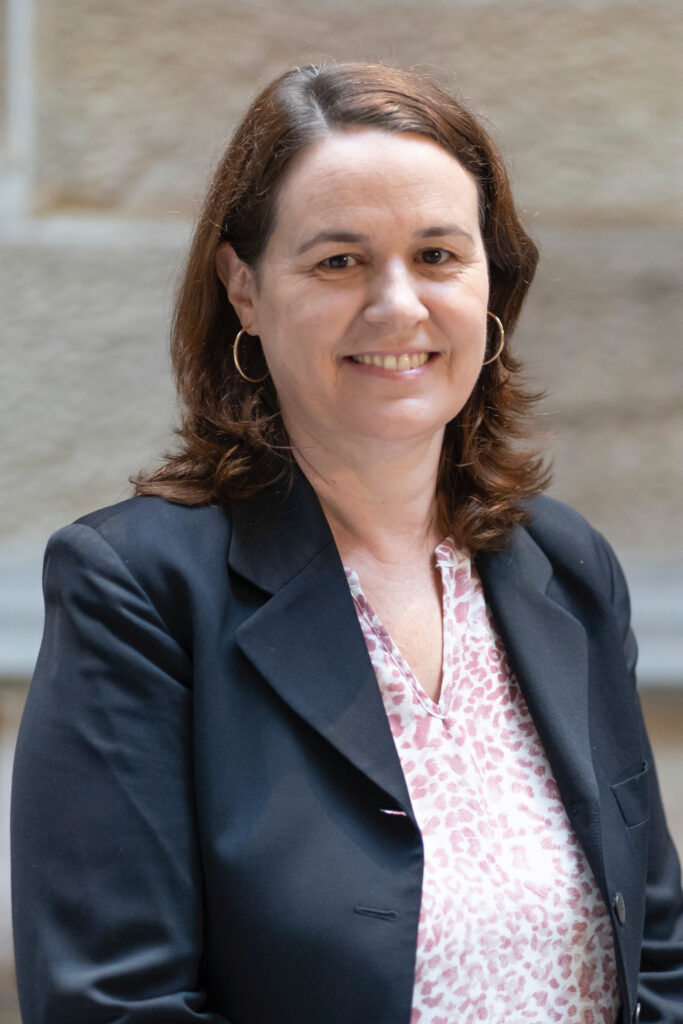 What attracted you to work at Gawura and what is your role?
I was excited to see a school that was trying to achieve high literacy and numeracy outcomes in an environment where culture was not only respected but celebrated. I'm currently teaching the Years 1-2 Gawura class.
What do you love about Gawura?
I love the small class sizes because it creates a more nurturing environment and gives students a better chance of reaching their full academic potential. I also enjoy seeing the excitement on the older students' faces when the new Kindergarten students arrive. Everyone looks after them – it's like a family.
What are your hopes for your students?
I hope the students feel happy at school and grow up to be strong in cultural and academic knowledge.
What are your interests out of school? When I'm not at school, I like to spend time with my husband, my two teenage children and my three dogs. I'm interested in heritage architecture and have been known to hang out in salvage shops. I also like to unwind by working in the garden or by finding a peaceful natural spot for a walk.
Lavinia Williams
Kindergarten teacher, K–6 Aboriginal Education Consultant
Gamilaroi heritage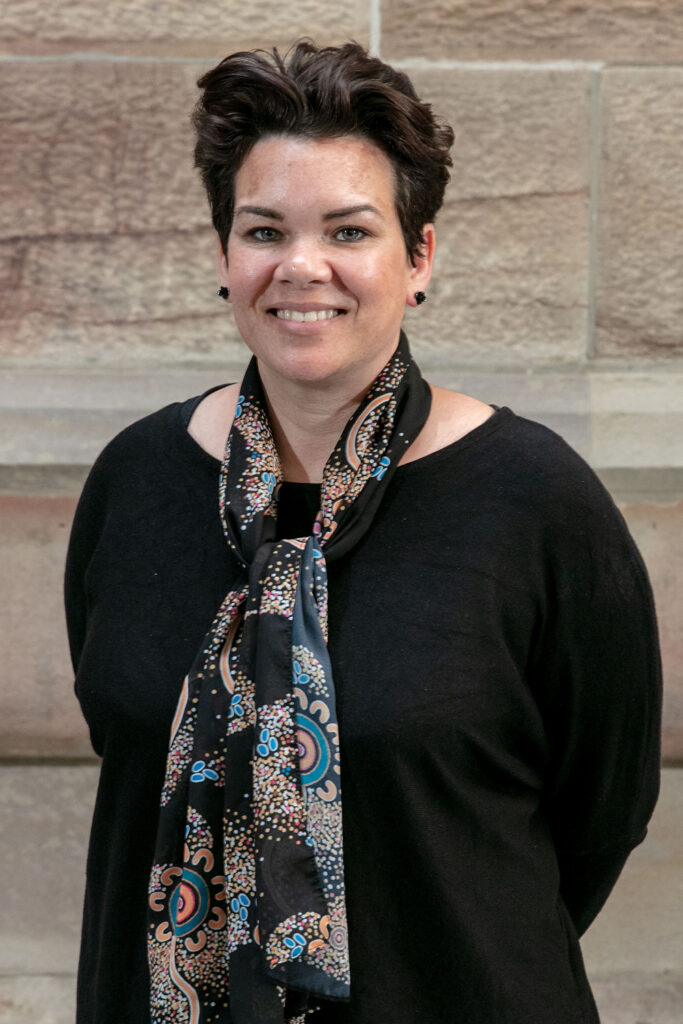 How long have you been at Gawura and what is your role?
This is my fifth year at St Andrew's Cathedral School and Gawura. I have worked in education for 17 years and I am currently in my second year of teaching Kindergarten as well as being the K-6 Aboriginal Education Consultant. In this role, I offer strategic advice and support to staff and teacher guidance when implementing and delivering First Nations' perspectives in classrooms.
What do you love about Gawura?
I love that Gawura feels like a family, there is a strong sense of kinship. The Gawura kids are eager learners and I love being able to offer the children educational opportunities that enhance student identity and further instil a sense of cultural pride in their heritage. I enjoy being part of a team that supports our kids to thrive in their educational journey. I love the extended interest in Gawura that sits throughout our wider school community; we have lots of friends here.
What are your hopes for your students?
I hope my students can embrace every learning opportunity that comes their way, enjoy school, have fun and use their educational journey to set themselves up for positive life experiences.
What are your interests out of school?
I love spending time with my family singing, fishing and learning about culture. I enjoy singing with my little brother and instilling the love of music in my children. I have a gift for writing and would love to publish children's stories one day.
Lauren Ferguson
Aboriginal Education Assistant
Bundjalung/Wiradjuri heritage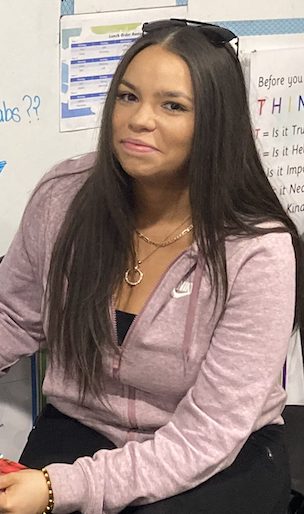 How long have you been at Gawura and what brought you here?
I've been at Gawura for five years. I saw this role advertised when I was studying at uni and working in after-school care. After reading about the school and knowing that it brought culture into schooling life, I jumped at the opportunity. Watching our culture and education grow with our younger generation is what drives me to come to work here in Gawura.
What are your responsibilities at Gawura?
I support the staff and children in all areas of school life. I am in the classrooms, helping with class work or having children for one-on-one or small group work externally from the classroom. I also help provide our students with healthy breakfasts and fruit every week and support any external activities such as sport, excursions, play at parks and the Gawura bus.
What do you love about Gawura?
My favourite moments are watching the students grow into strong, hard workers. When you see milestones being accomplished, your heart skips a beat! My best times are when I jump on the Gawura bus with the kids in the afternoons – getting to see their humorous side and just having a good old yarn during the drive.
What are your hopes for your students?
My hope for all the Gawura students is that they reach whatever goal they wish in life! Anything is possible with a little bit of effort and encouragement.
What are your interests out of school?
I love my footy – South Sydney Bunnies all the way! Anything with music and dancing I'll be there. I have two kittens at home (Nala and Kovu) that are driving me and my mum crazy, but they are the best companions.
Sharon Minniecon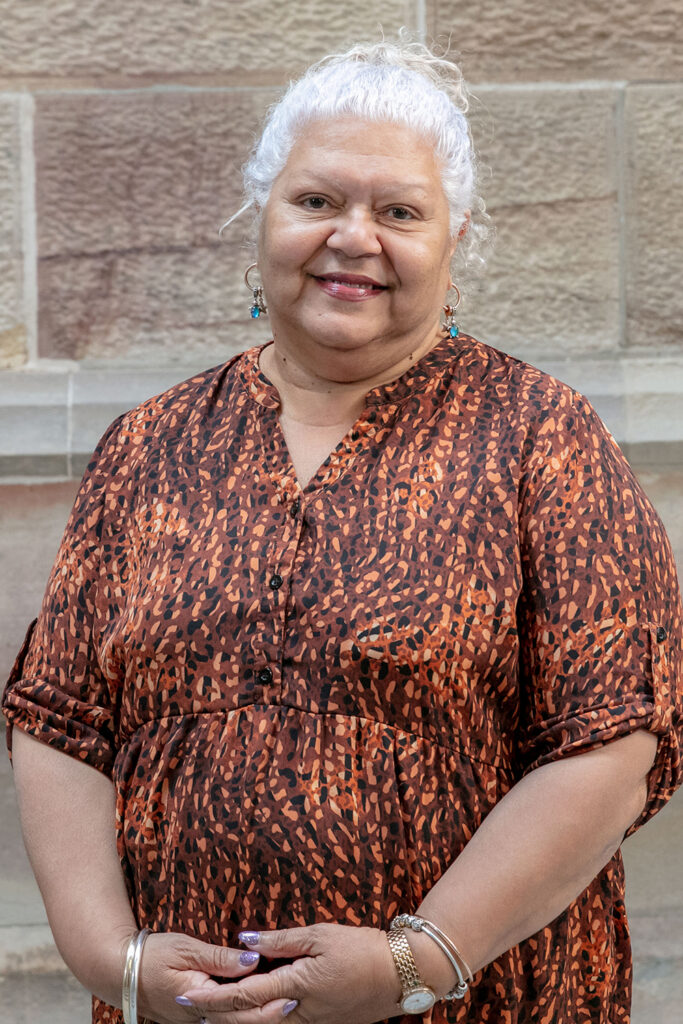 Community Engagement Officer
Zenth Kes, Ugar Island (Torres Strait) and Tanna Island in the South Sea heritage
How long have you been part of Gawura and what is your role?
I have lived in Sydney and worked with First Nations peoples for more than 30 years. I have been part of Gawura from the very beginning and was one of the co-founders with my husband Ray.
My current role in Gawura is as the Community Engagement Officer. I help promote Gawura scholarships in the inner Sydney community, aiming to encourage First Nations families to consider Gawura for their children's education.
What does your job entail?
I visit a variety of First Nations organisations in the community, along with early childhood education centres, supporting families who are interested in applying for their child to start in Gawura from Kindergarten.
I also support current Gawura families, ensuring they have access to community, health and education services, depending on their needs.
I'm a great believer in education – it opens doors to opportunities and experiences that can do good for ourselves and others.
You may also be interested in