Students from Kindergarten to Year 6 join with Junior School students to attend an outdoor education programme once each year. Each programme has the primary aim of enabling students to challenge themselves mentally and physically and to build strong, lasting friendships. Students in Kindy to Year 2 attend a city-based day programme with Year 2 attending their first overnight 'camp out' at the School.
Years 3-6 attend overnight and multi-day camps at Kirrikee, an Outdoor Education Centre, owned by St Andrew's Cathedral School, in the Southern Highlands.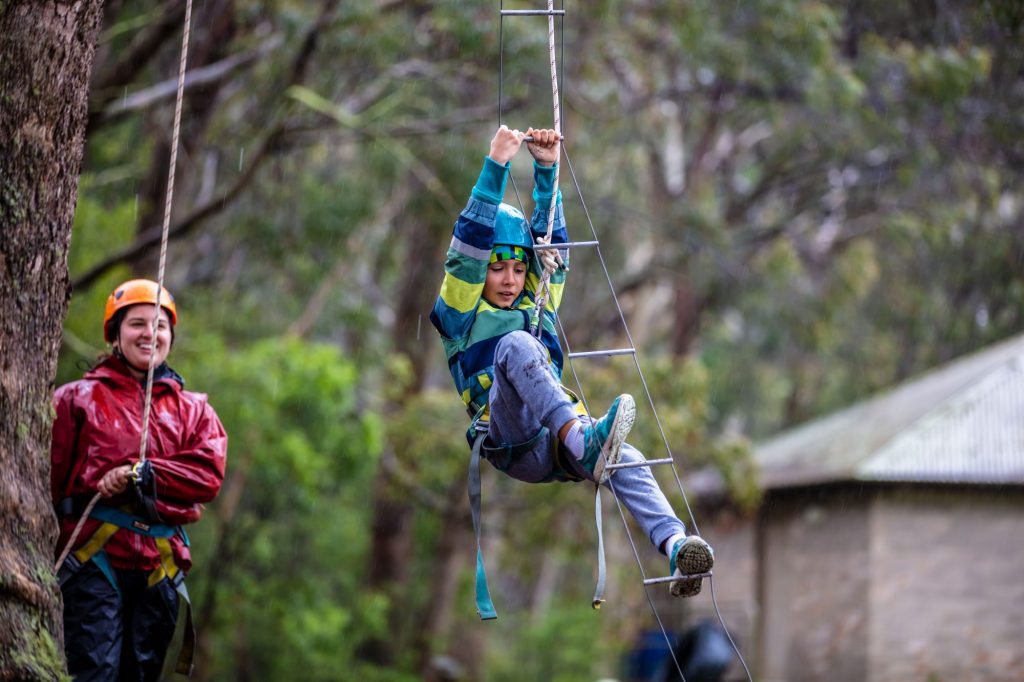 The focus in the primary ages is to have fun and give these young students a taste of the Australian bush, with time away from the normality of home, together with outdoor recreation skill development.
The camp is run by St Andrew's Cathedral School's own outdoor education staff and an Acknowledgement of Country is held every morning for campers.
You may also be interested in