About Gawura
Gawura is a highly regarded model of Indigenous Education, offering students a supportive, nurturing space where they feel secure, are surrounded by culture and language, and can learn at their own skill level. Students achieve academic milestones daily and grow in their abilities in academic subjects, sport and the arts.
Engagement of Gawura families, parents and carers is critical to our success.
Our 36 Gawura students are supported by government funding and through the generosity of donors. Our eight secondary students are 95% funded by individuals and families, corporates and foundations.
Gawura is a unique, coeducational Kindergarten to Year 6, day school, for First Nations children who live at home with their families.
What makes Gawura special?
Gawura students commence in Kindergarten – a critical, foundational year, and we keep classes small, typically with no more than six students, so we can care for students holistically.
Gawura teaches a focused, dedicated literacy and numeracy programme in a culturally enriching environment.
Students learn about culture and share with each other, which builds self-esteem, confidence and resilience in each child.
We work in partnership with community and parents.
Gawura offers a dedicated bus service resulting in high attendance rates of 92-94%.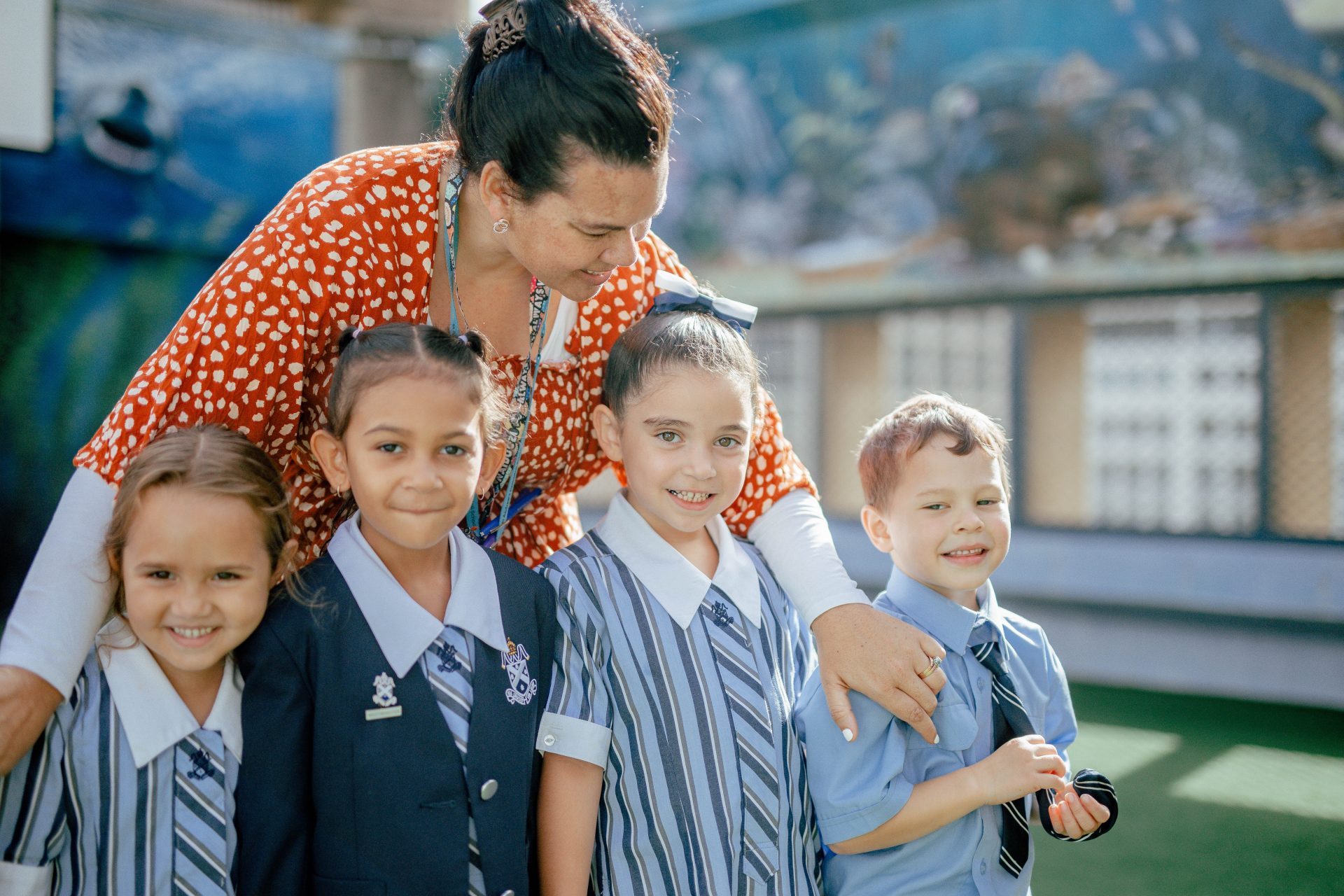 A unique model of Indigenous education
Key elements in Gawura's success:
Small class sizes – all Gawura classes have exceptional teacher/student ratios, with usually between 5-10 students per class, ensuring teachers can assist with individual learning needs.
Intensive focus on learning literacy and numeracy
Partnership with families and carers of students – is an essential element in the support of student learning. All Gawura families/carers are encouraged to join the parent advisory committee (GPAC), where current learning and events are discussed.
A school within a larger school – the integration of First Nations students with non-Indigenous students (within St Andrew's Cathedral School) for art, sport, science, geography, history, music and camps, and in the playground; ensures students are supported in their journey into the larger St Andrew's Cathedral School community, from Years 7-12.
Learning of Wiradjuri language and Indigenous cultural lessons – all Gawura students learn Wiradjuri and have First Nations cultural lessons. Parents/carers are also invited to join in to share their knowledge.
Dedicated bus service for students – the Gawura bus collects students each morning from their homes and returns them in the afternoon, provided they live within the 3km radius of inner city and inner west suburbs serviced by our bus.
Cultural excursions and on-country tours – these excursions and tours ensure Gawura students learn the history and narratives of particular Nations from Elders of that land, promoting a sense of pride in their own culture and history.
Large number of First Nations staff – which deepens the authenticity of the programme and provides valuable role models to all within Gawura, and St Andrew's Cathedral School.
Scholarships for all students – Gawura's corporate and individual donors ensure students have full access to all the opportunities offered at a well resourced, independent school.
Caring Christian learning environment – the care and wellbeing of students is paramount at Gawura and is built on the premise that children learn best when they are healthy, safe and happy. Our staff aim to develop in students a strong sense of identity, resilience and connectedness through all areas of school life. Our approach is underpinned by a Christian culture of care based on Biblical principles regarding humanity's inherent value as beloved children of God. We therefore seek to nurture a deep respect for the human dignity of First Nations Australians and their culture, in all that we do at Gawura.
You may also be interested in