At St Andrew's Cathedral School we believe a vital aspect of leadership is understanding ourselves and the character and behaviours that are necessary for effective leadership. We know that the shared behaviours of leaders can powerfully impact climate and culture.
Our approach to school leadership is grounded in our belief that every person is made in the image of God: infinitely precious; gifted for a purpose; morally responsible; and with a sense of stewardship that carefully considers how to use resources wisely.
We want to be known for our principled, inspiring and deeply relational leadership as we authentically model an engaged and dynamic Christian faith, with a focus on the holistic development of character and an ethic of service.
Our staff are supported and empowered to lead effectively, with multiple coaching and mentoring opportunities, professional development and a bespoke leadership programme.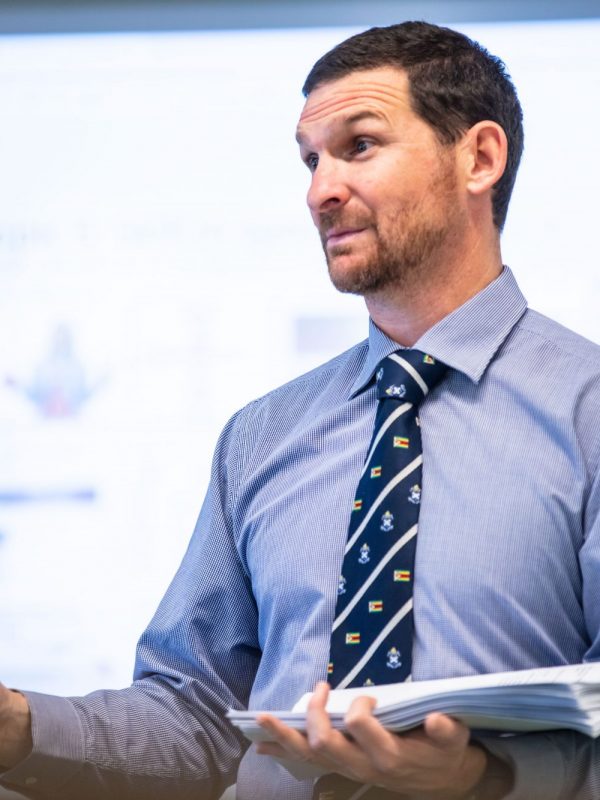 Our approach
We behave in a way that takes responsibility for the wellbeing of the whole organisation as well as being in service to our people. We commit to the following shared behaviours:
Our leaders build a purposeful community where partnerships are vibrant and everyone is valued. Strong community enables people to have a sense of belonging and value as well as enabling an ethic of service. This ultimately contributes to strong well-being and achievement.
We prioritise teaching and learning and model excellent teaching practice. Our leaders shape a curriculum that creates expertise and wisdom in students: curriculum is challenging and cohesive, pointing towards a coherent whole that enables students to place themselves in a hopeful story bigger than themselves and equipping them with the necessary expertise for a fulfilling future.
Routines lead to habits and habits lead to character, therefore we carefully consider and develop routines and rituals that develop a student's character. We debate life's big questions and model Christian character, maintaining high expectations for orderliness, safety and self-discipline.
Our leaders steward resources responsibly and create sustainable systems and routines to support the healthy achievement of our aims. We engage robustly and transparently in decision-making, and act collaboratively across teams to design and implement a coherent set of priorities and practices. We plan carefully, maximising efficiencies for staff and students.
You may be interested in