"Students are transformed by participation in our Performing Arts programmes. Success in music, drama and dance asks for courage and persistence. This character is forged through hours of deliberate practice, rehearsal and performance where students identify and overcome challenges and connect every fibre of their being to express something of themselves through the vehicle of their chosen artform. Performing Arts infuse hope and joy into our students' lives and connect us all to a greater purpose as re-creators of a good gift."

Dr Christian watson, director of performing arts
St Andrew's Cathedral School has long been a leader within the independent school sector in performing arts. From our beginnings in 1885 as a Choir School, we have a proud history of music education. Music is central to the life of our school. While the Cathedral Choir has a reputation for developing quality vocalists, the School has also played a major role in the development of professional concert musicians and actors.
Our focus is on bringing our students into a community bound to excellence. We know the importance of strong relationships – the support of a devoted and expert mentor is essential in any successful music programme – and our teachers and tutors have the perfect balance of outstanding educational qualifications as well as professional experience as performers.
Our teaching team across Performing Arts draws upon professional performance careers, technical knowledge of performing arts, and backgrounds in a range of subject specific specialisations such as acting, conducting, instrumental and vocal pedagogy, ethnomusicology, improvisation, theatre production and musical theatre.
"There are no shortcuts in the development of genuine expertise. In a world where young people can be distracted by numerous devices that offer immediate gratification, music asks for the opposite — hours of deliberate, determined practice to identify challenges and work to correct them. But this asks for courage. Stepping onto the stage isn't easy. That's where the teaching of character comes into it."

Dr Christian watson, director of performing arts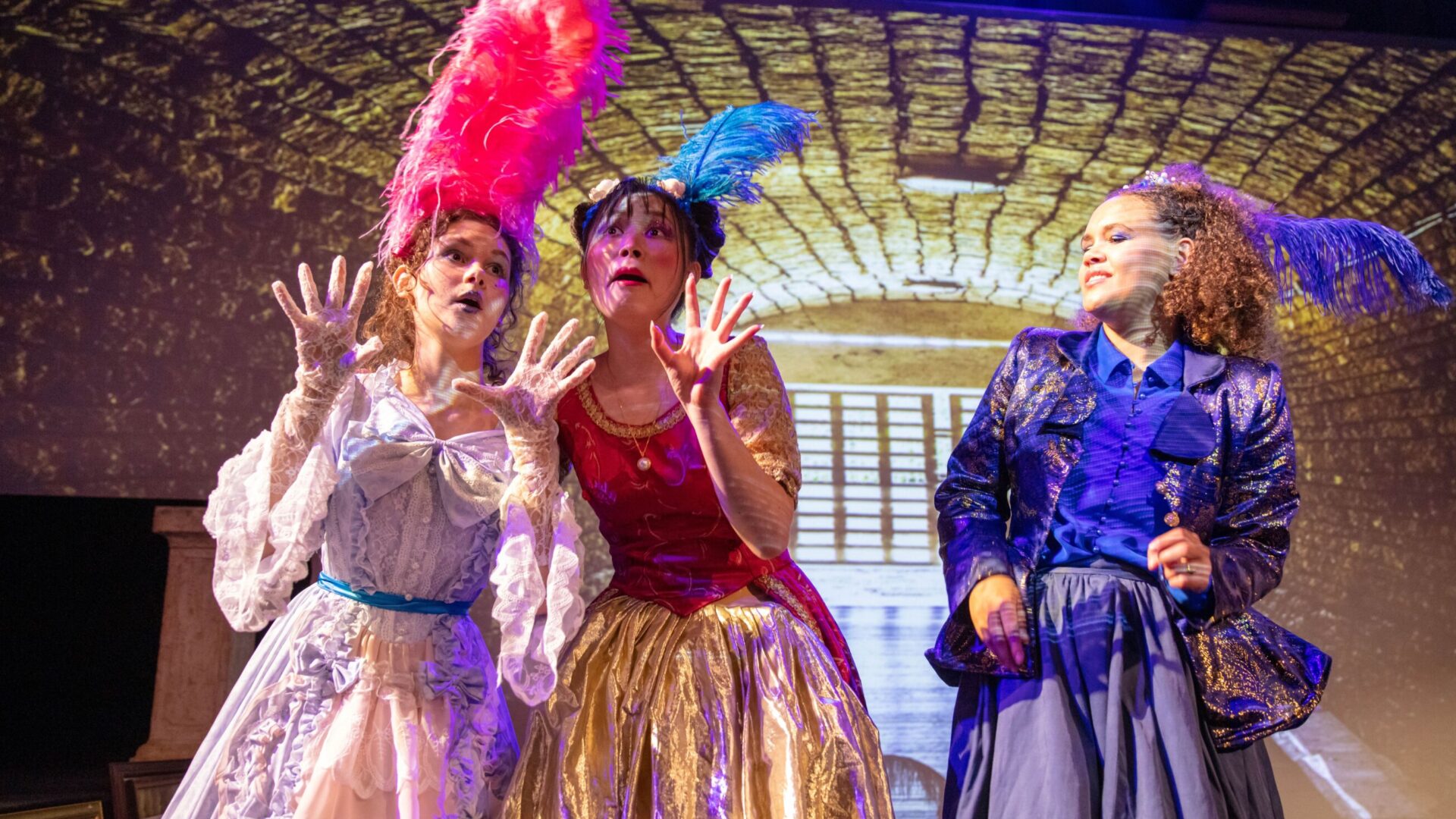 The Madwoman of Chaillot
Chapter House, Sydney Square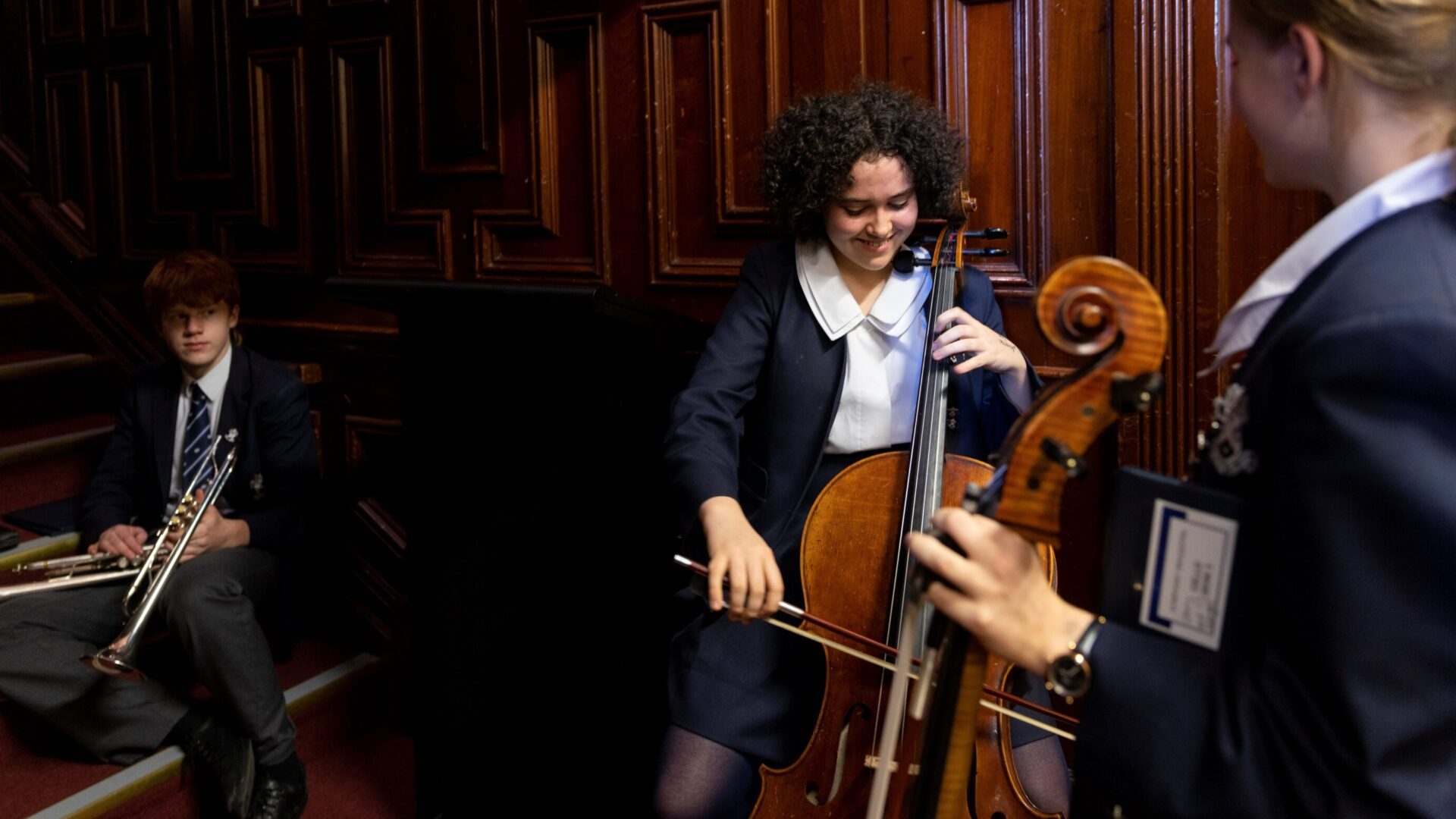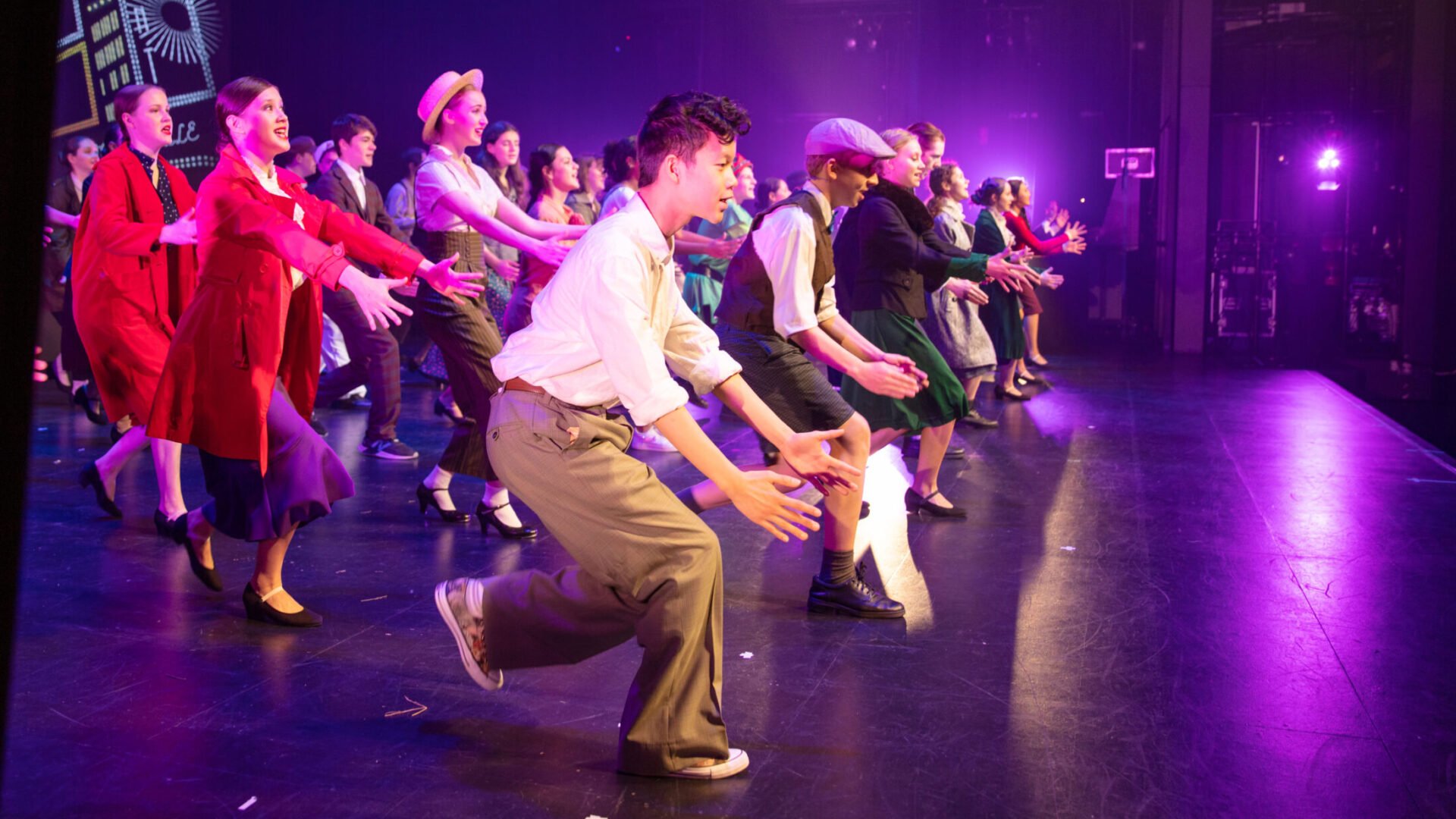 Annie
The Concourse Theatre, Chatswood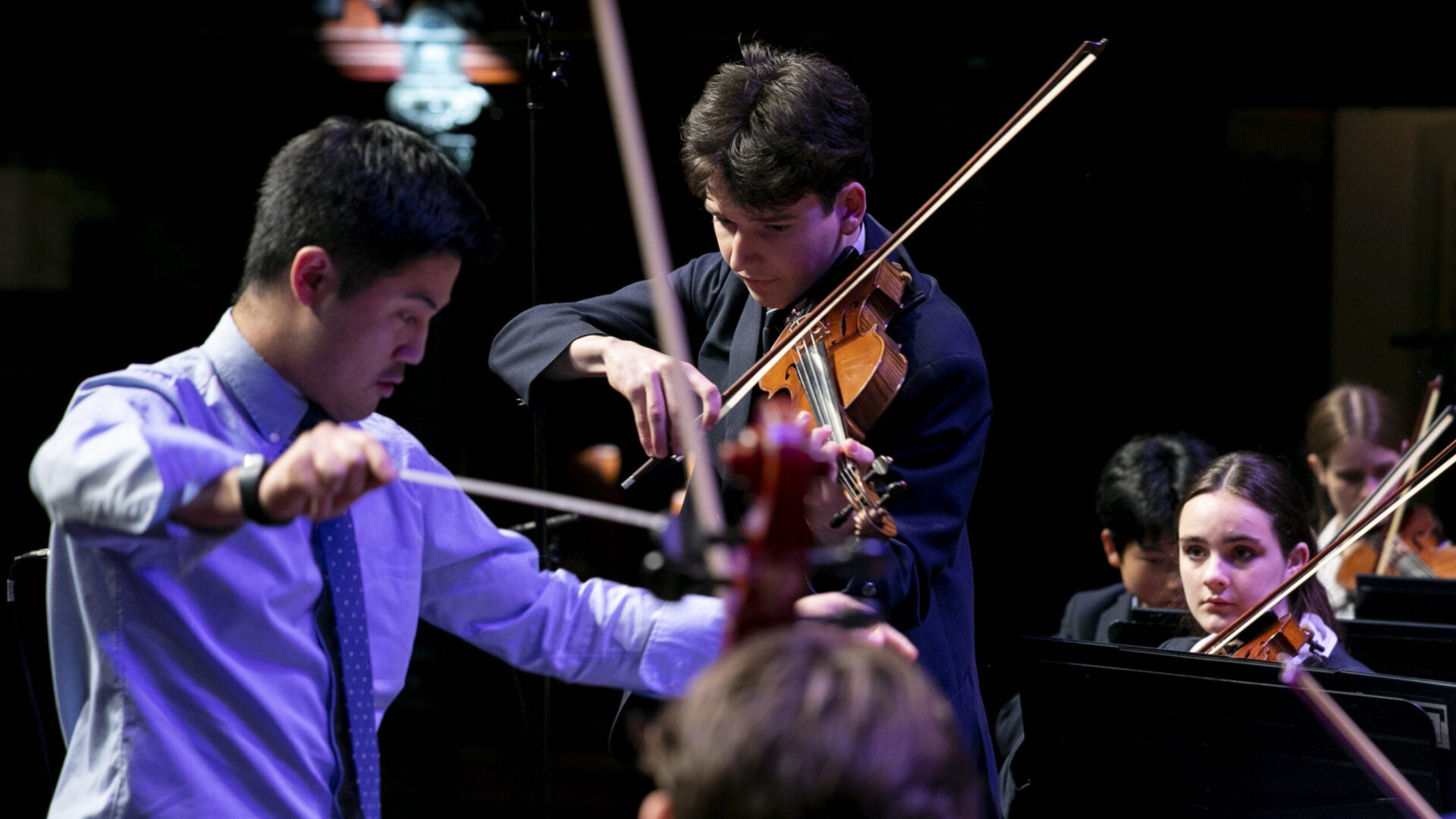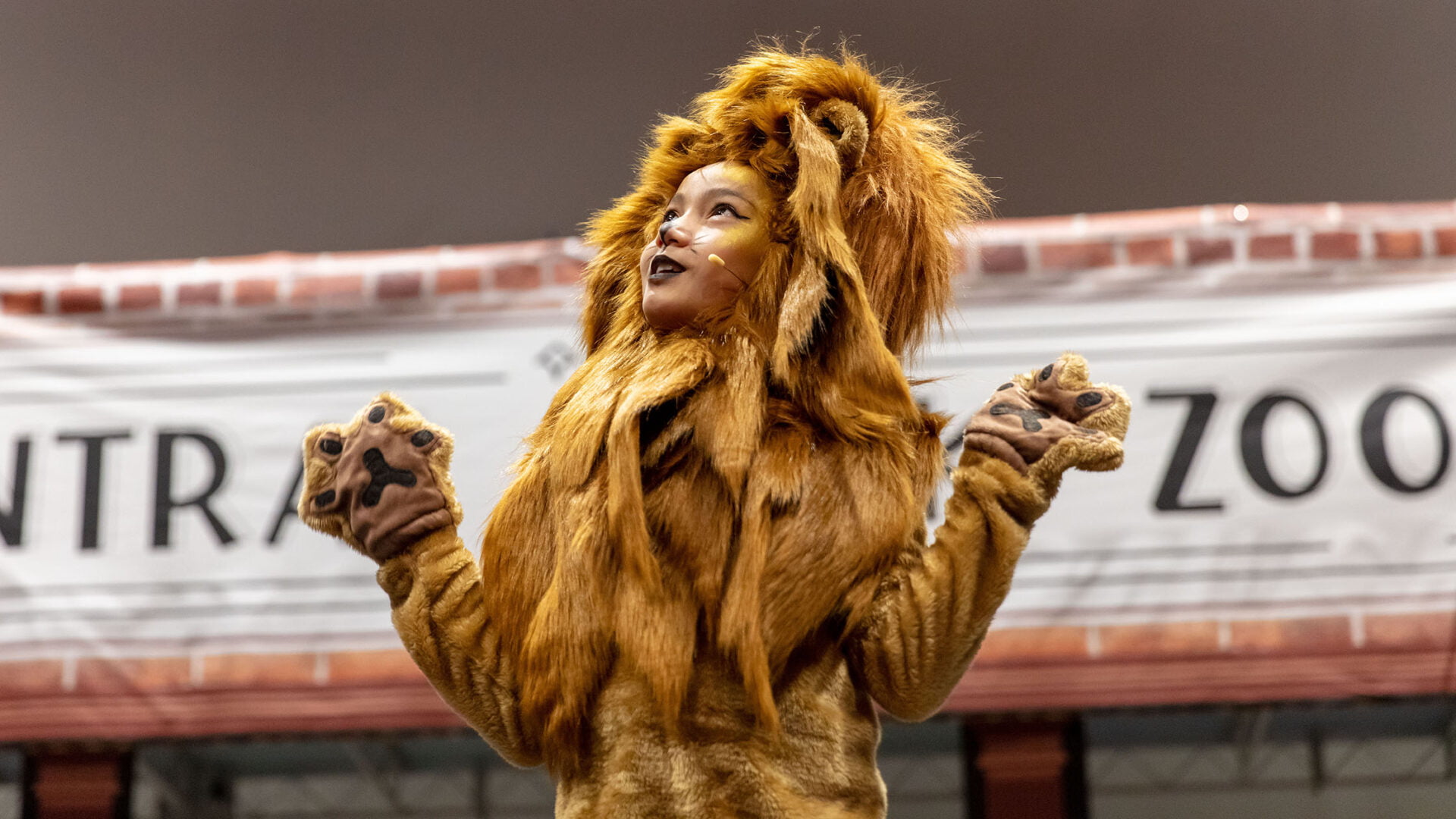 Madagascar A Musical Adventure Jr
NIDA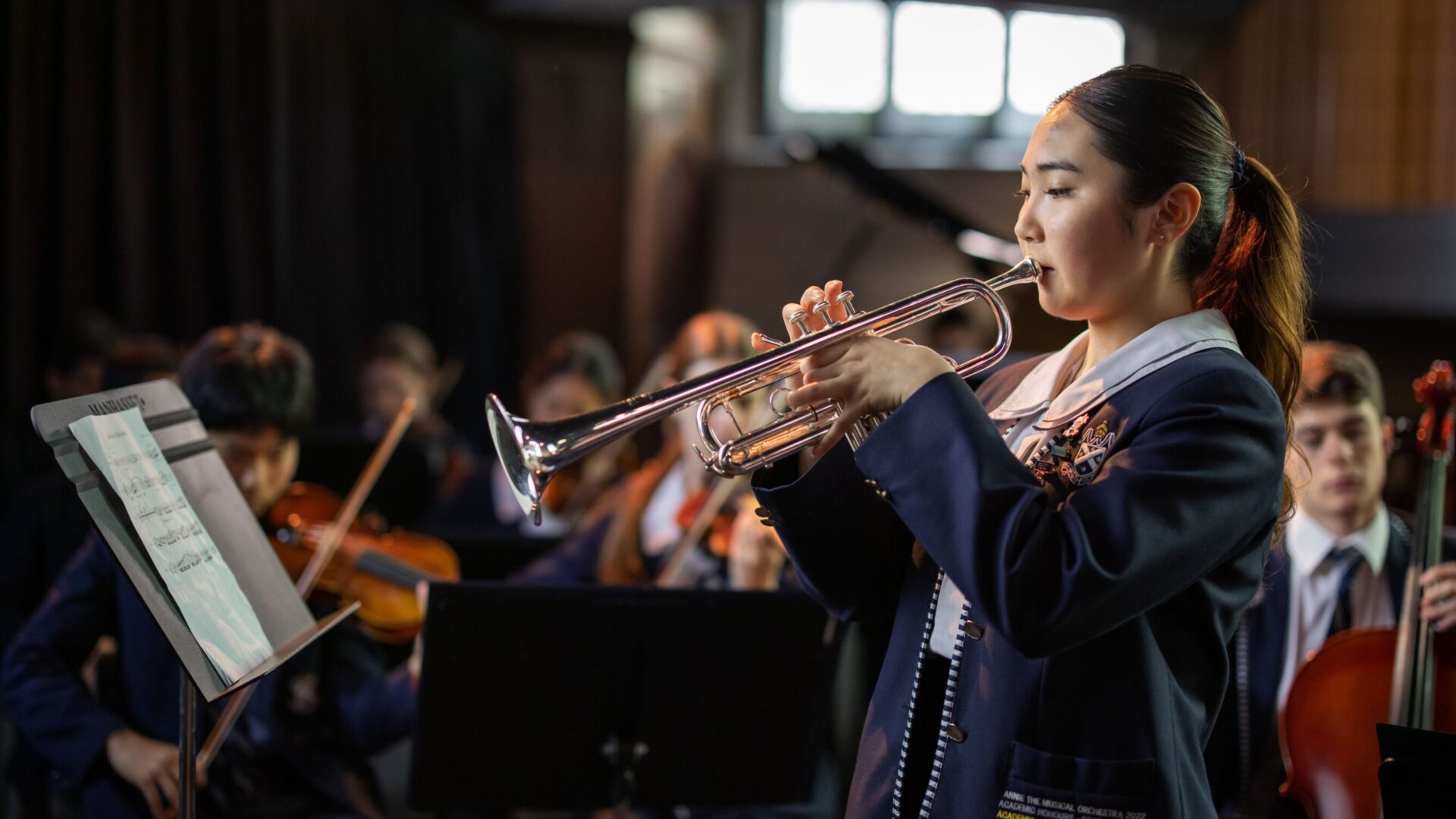 Ensemble performance
Chapter House, Sydney Square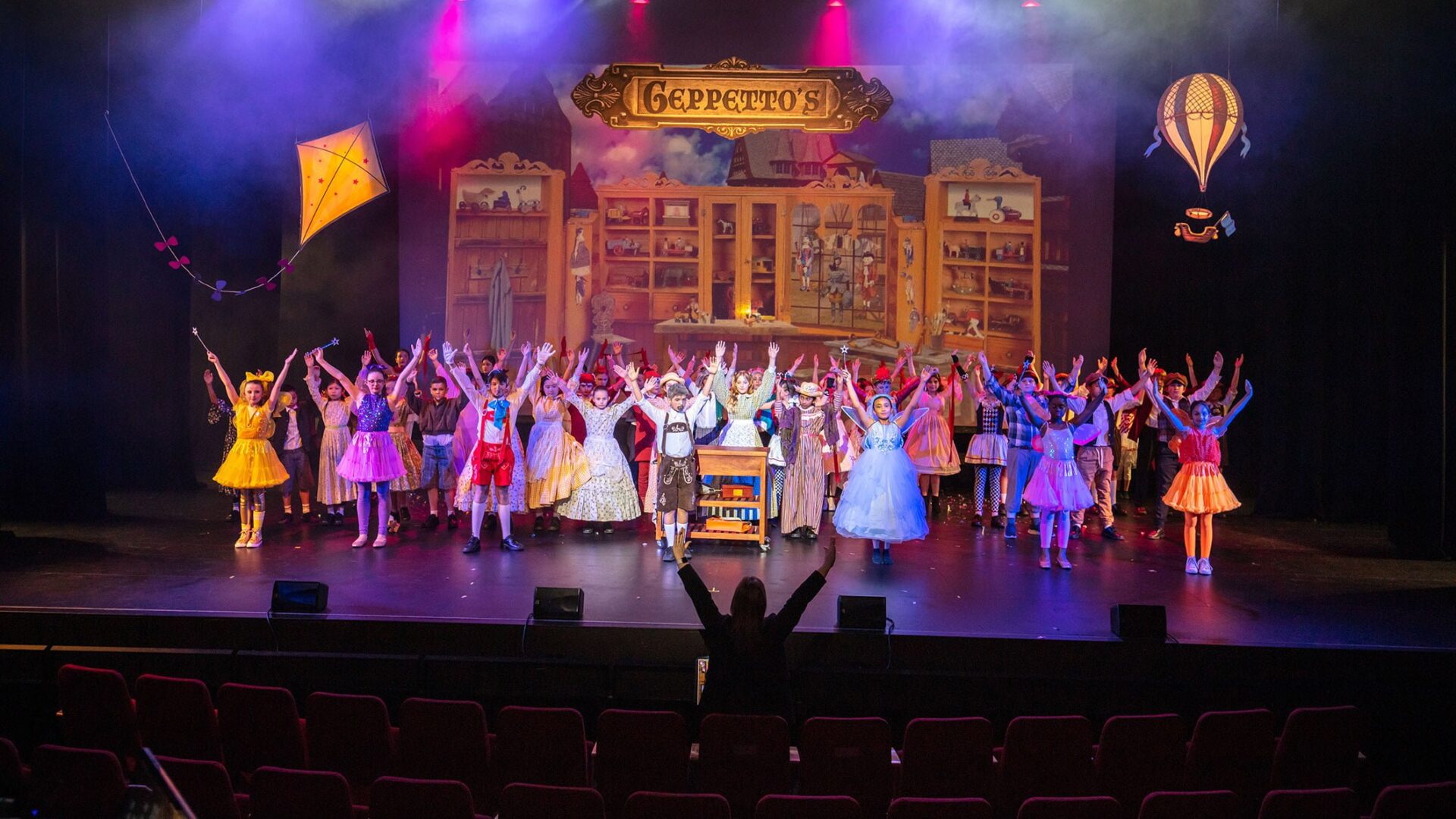 My Son Pinocchio Jr
The Concourse Theatre, Chatswood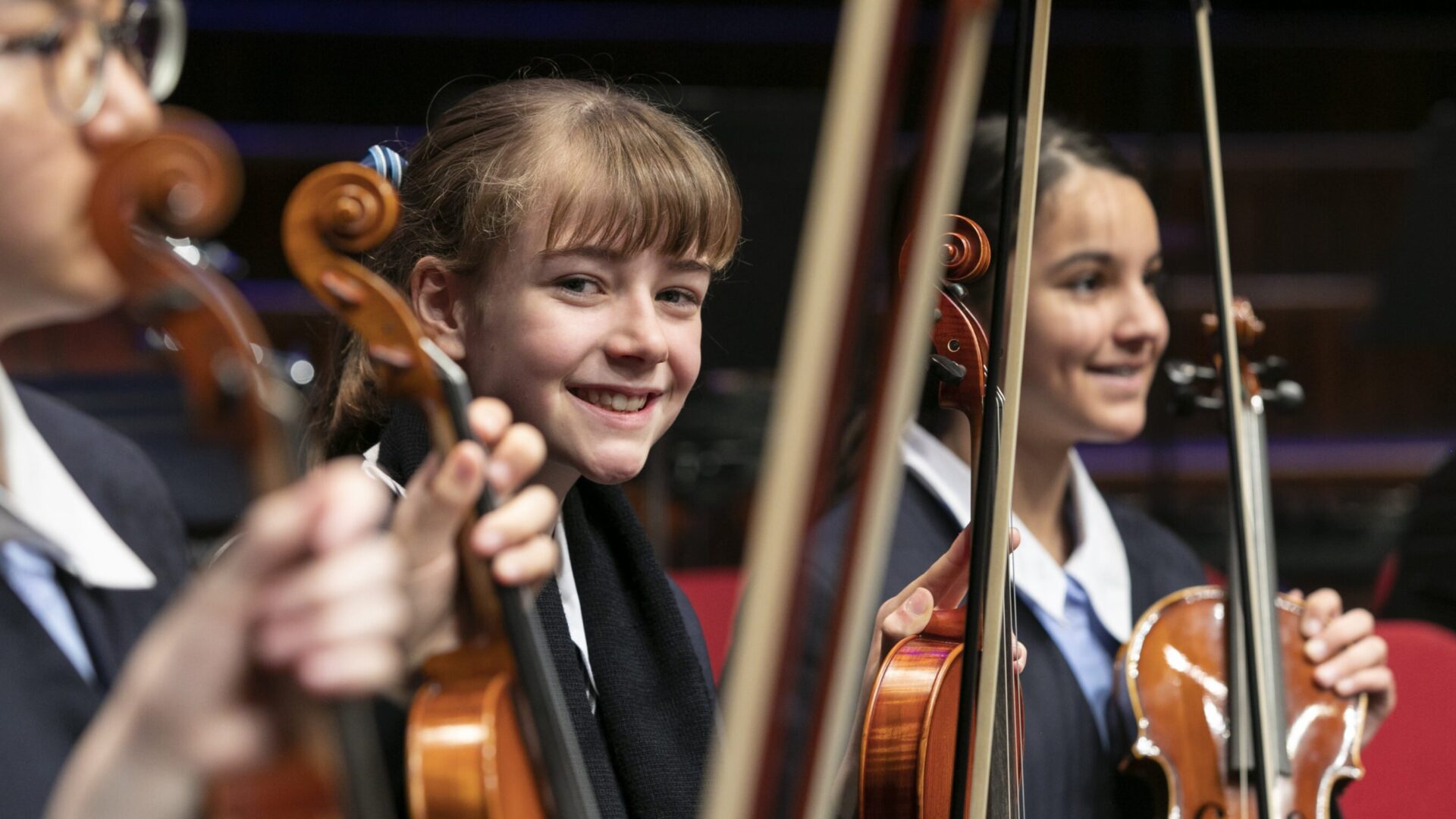 First class facilities
We have state-of-the-art classrooms and specialist instrumental teaching areas, practice rooms for ensemble rehearsals and individual lessons as well as dedicated drama and performance spaces and the Black Box Theatre. The dedicated Fairfax Music Room and our beautiful Chapter House, a gothic building situated adjacent to St Andrew's Cathedral, are other performance spaces utilised by students.
This ranges from performances in the beautiful surrounds of St Andrew's Cathedral or Sydney Town Hall, professional-quality productions at City Recital Hall Angel Place, the Concourse Theatre, or NIDA Parade Theatre and recitals in our Chapter House, or carols in the Queen Victoria building.
St Andrew's Cathedral School students have access to international and national music and drama tours, create musical theatre performances in professional venues, and benefit from working with an in-house recording engineer and full-time piano accompanist. A number of the School's talented students have gone on to study at the most prestigious national and international tertiary performance programmes.
Our excellent reputation in the Performing Arts is supported by a range of co-curricular ensemble opportunities in music, drama and dance as well as competition theatresports.
Music programmes
The Music Department engages a large number of visiting instrumental teaching staff, covering a wide range of string, wind, brass, keyboard and percussion instruments as well as vocal studies. Individual lessons are offered weekly during term time.
Professional musicians are regularly invited to the School. In our most recent Showcase James Morrison AO rehearsed and performed with our ensembles, and our students have enjoyed workshops and masterclasses with groups such as the Idea of North and musicians from the Australian Chamber Orchestra.
The school offers a range of individual and group lessons for various instruments including:
Acoustic/Electric Guitar
Bass Guitar
Bassoon
Cello
Clarinet
Composition
Double Bass
Drum Kit/Orchestral Percussion
Electronic Music Production
Euphonium/Baritone
Flute/Piccolo
French Horn
Harp
Music Craft/Music Theory/Musicianship
Oboe
Piano/Organ/Harpsichord
Recorder
Saxophone
Trombone
Trumpet
Tuba
Viola
Violin
Voice
Music ensembles and choirs
The School provides students with many exciting opportunities to perform on a regular basis.
Performances include studio soirees, weekly after-school and lunchtime concerts, assembly performances, as well as musicals, Showcase concerts and national and international music tours. These activities are designed to supplement and extend the work that is covered in lessons and also provide performance opportunities. They are also a wonderful way to make friends and become more involved in school life.
There are more than 30 ensembles across the school. Membership of ensembles is open to all students who learn an instrument either inside or outside of the school or would like to be a member of a choir. These ensembles are graded so that each student can be placed into a group appropriate to their level of proficiency. Studio soiree concerts are held each term, allowing parents to see their child and other students perform.
Musicals
The Junior and Secondary Schools produce exceptionally high-quality musical theatre productions every second year, alternating biennially with a major drama production. Musicals give students the opportunity to enhance their performing experience in a variety of professional theatres around Sydney.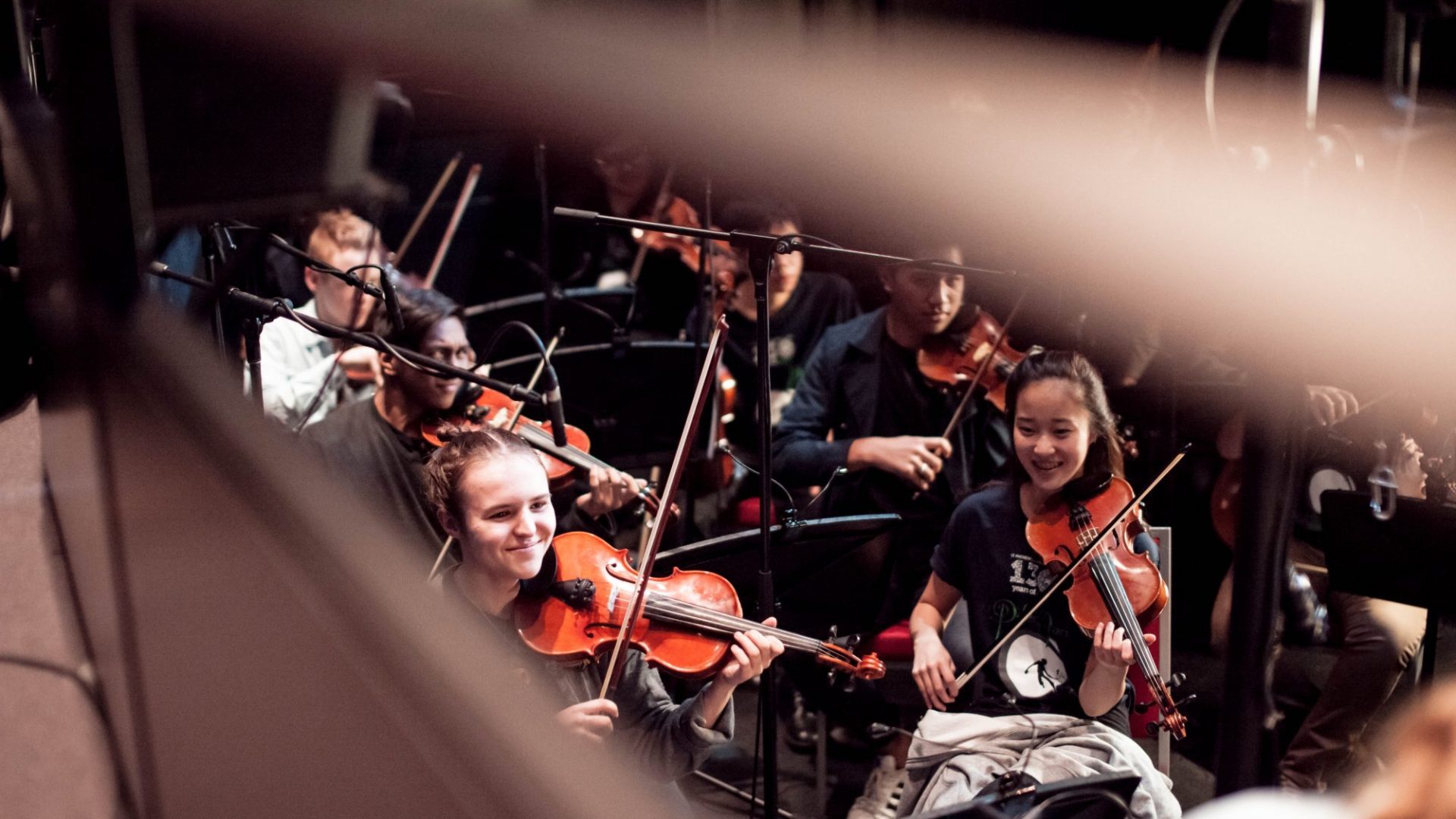 Peter Pan, Chatswood Concourse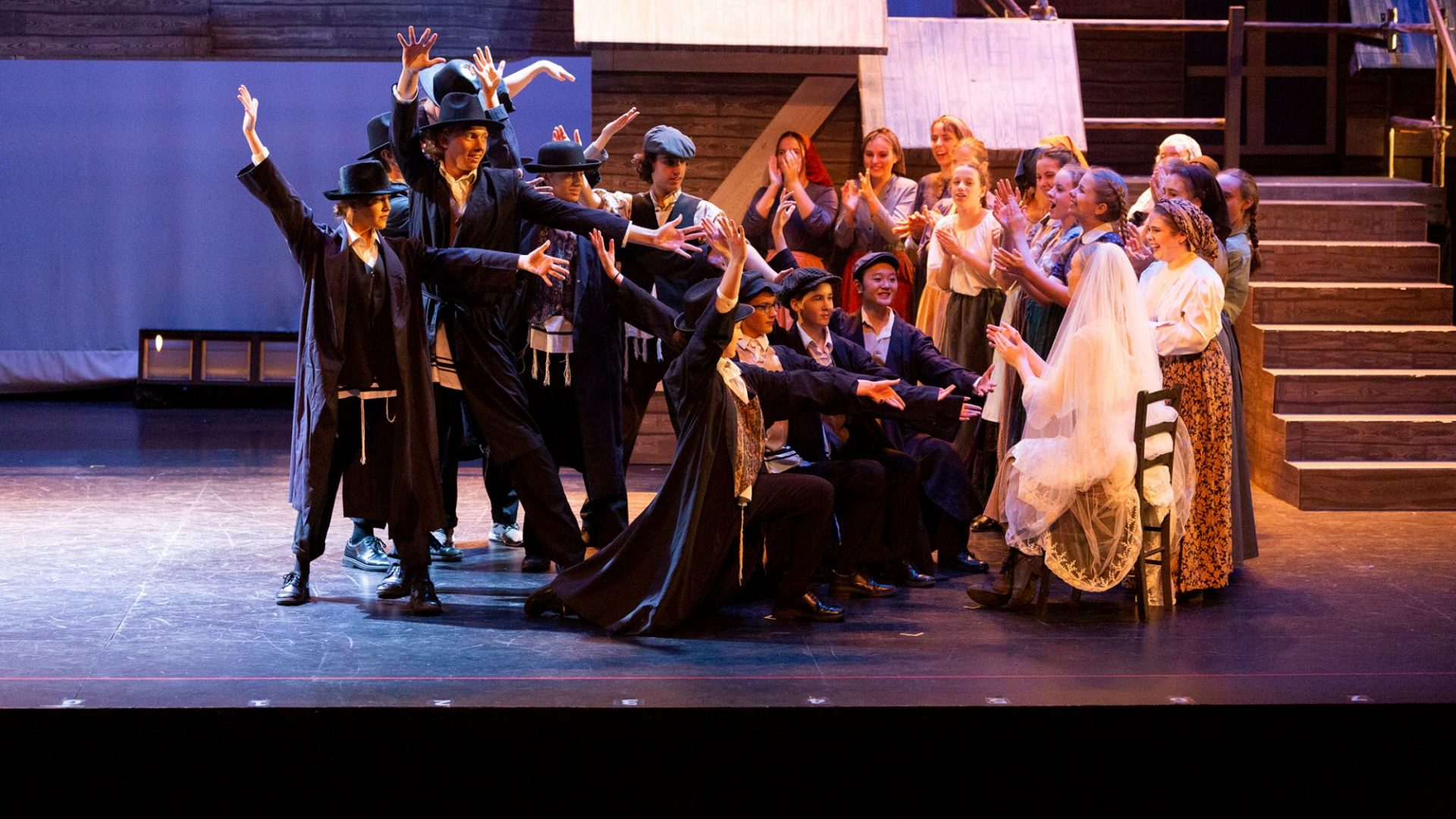 Fiddler on the Roof, NIDA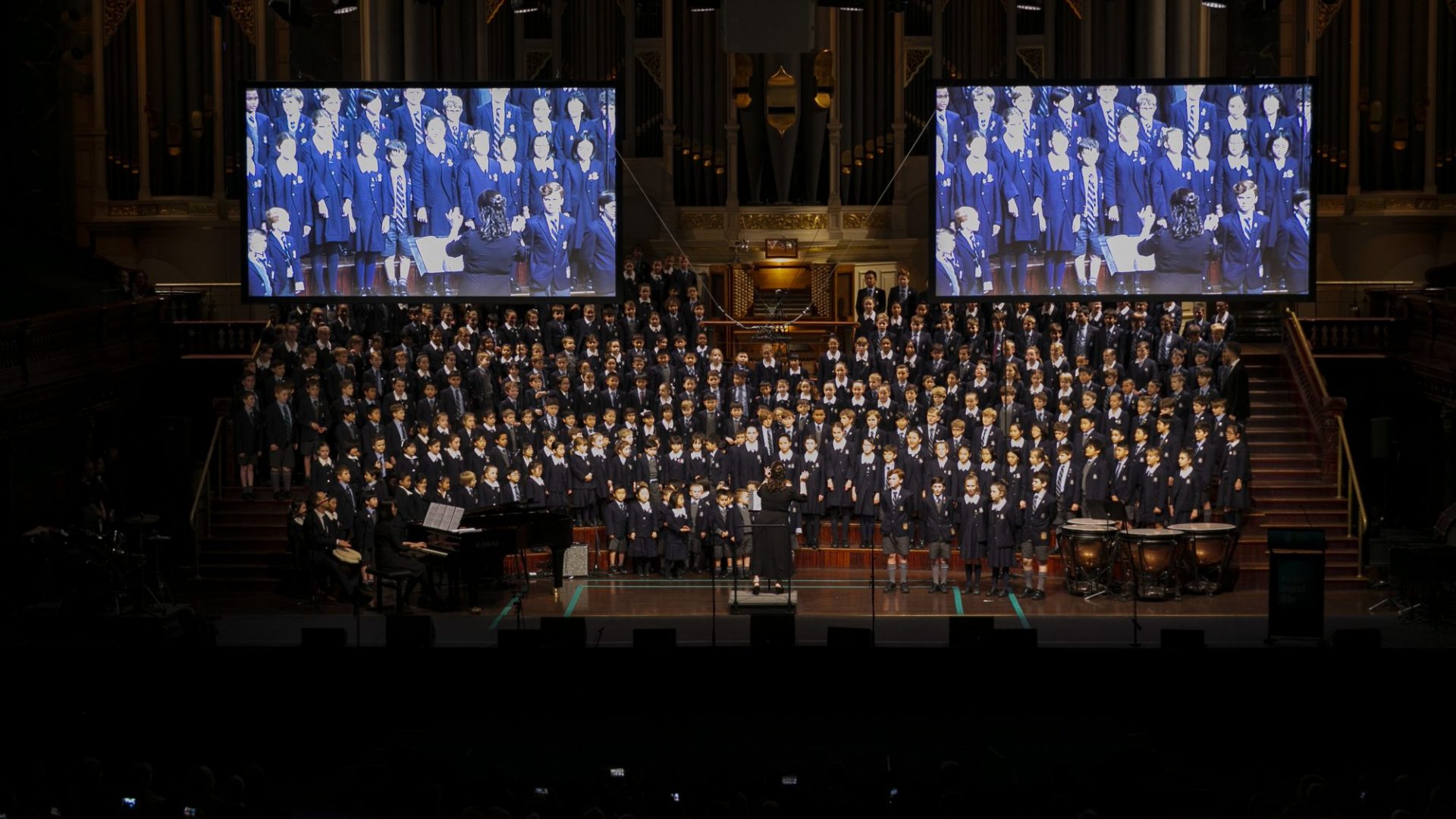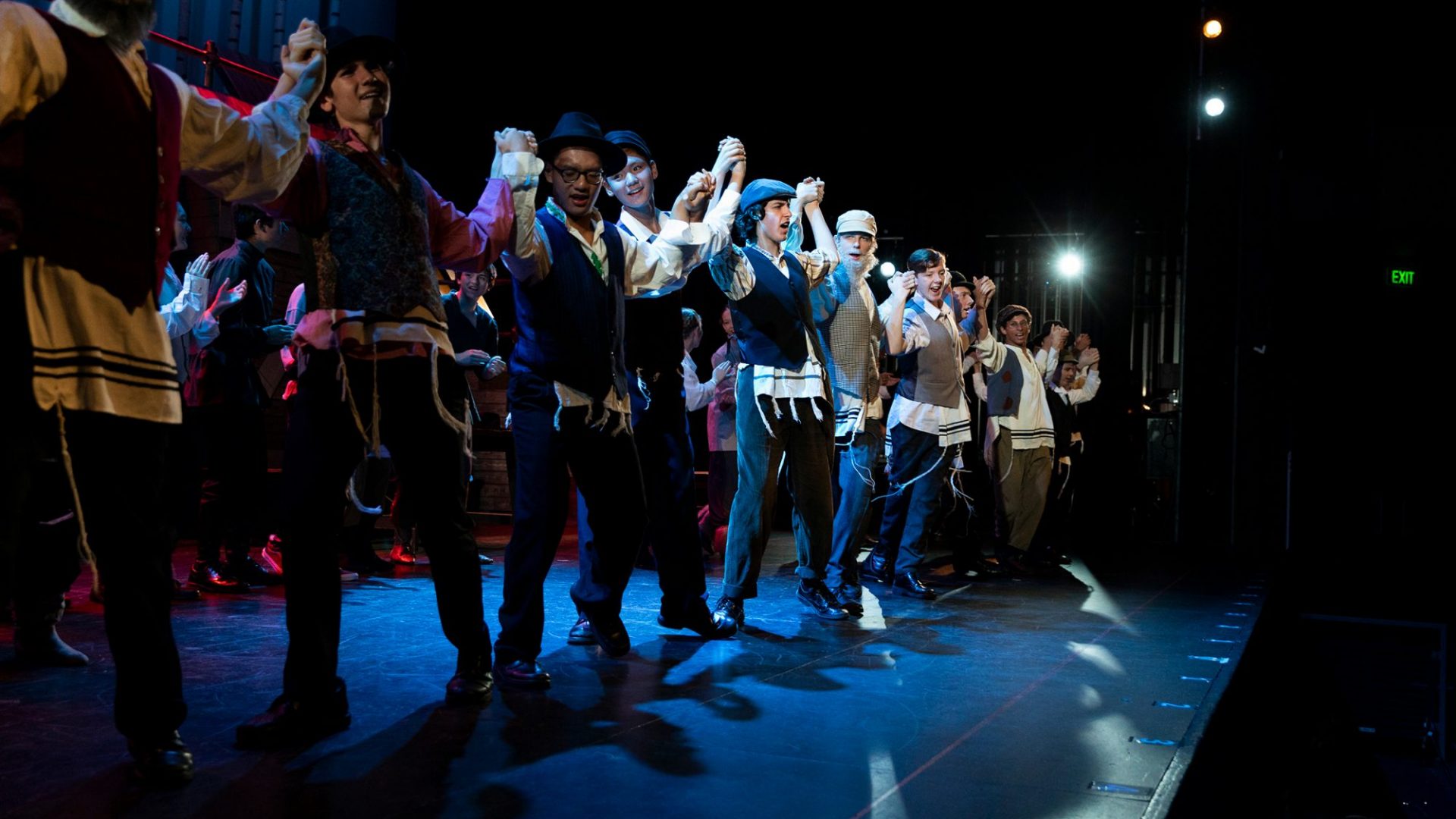 Fiddler on the Roof, NIDA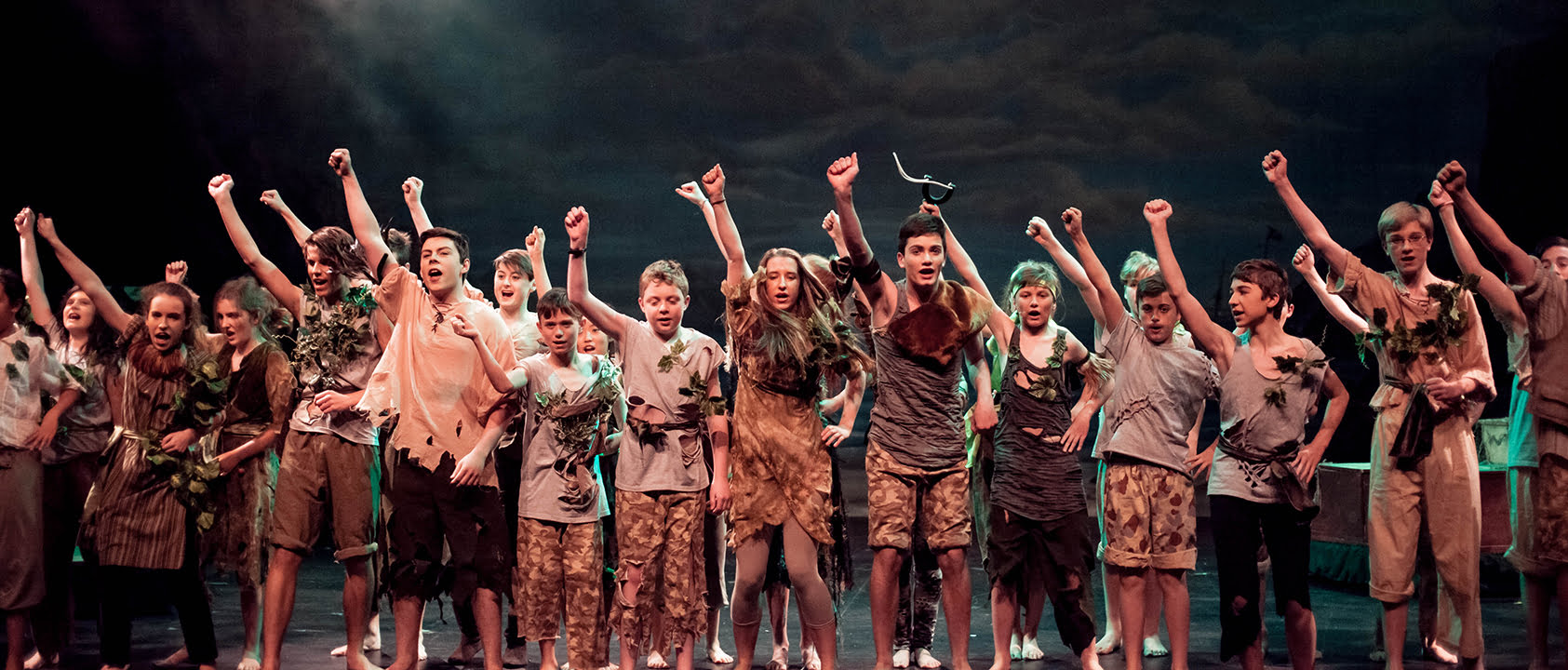 Peter Pan, Chatswood Concourse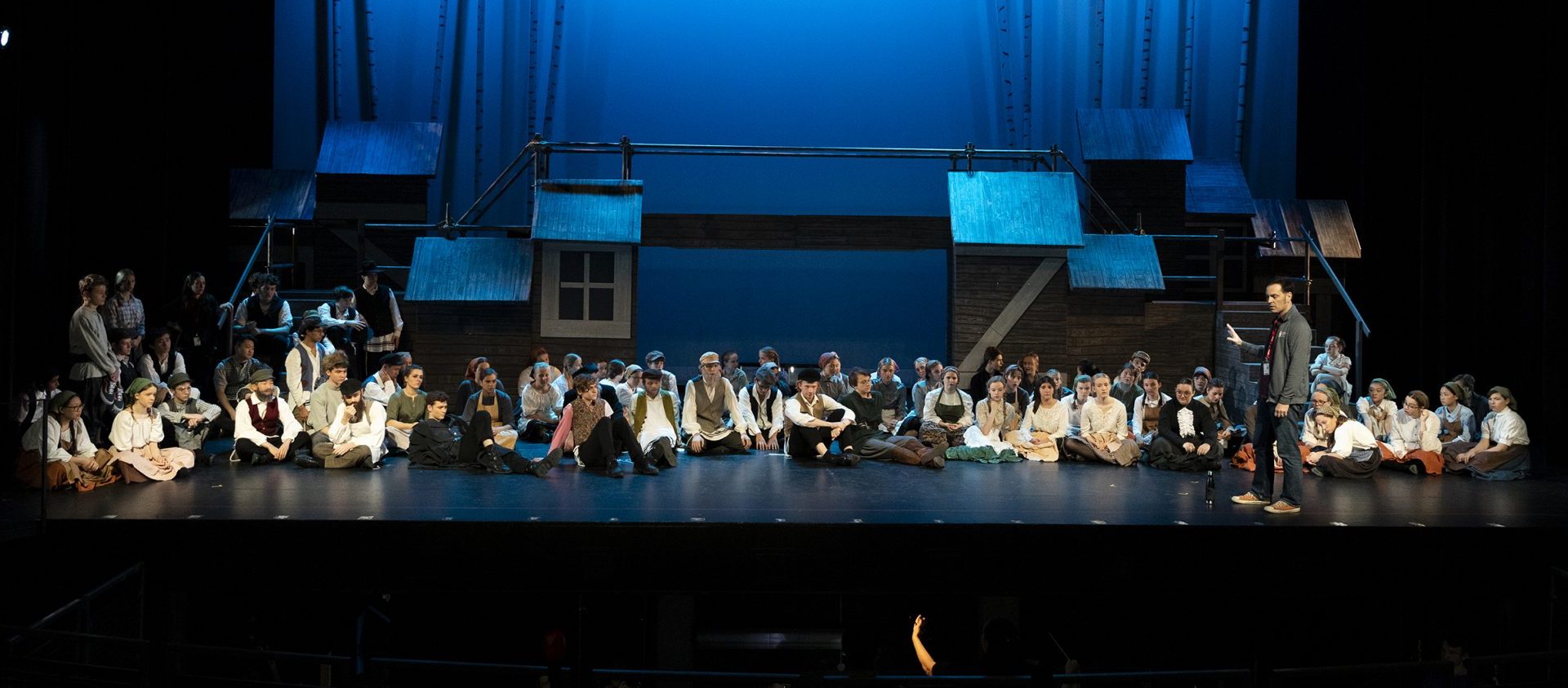 Fiddler on the Roof, NIDA
Drama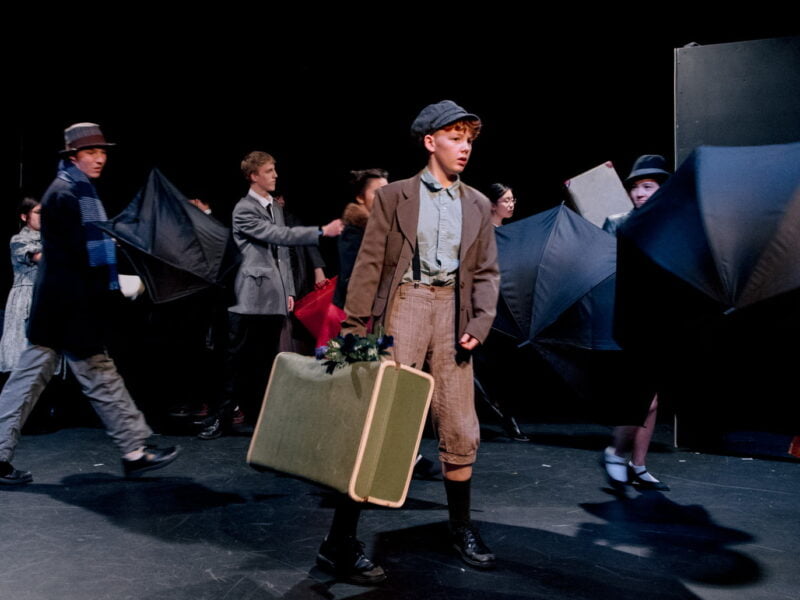 Our excellent reputation in the performing arts is supported by a range of co-curricular ensemble performance opportunities for Secondary students alongside competing theatresports and improvisation teams. Our teaching team draw from acting, technical and improvisation professional backgrounds.
St Andrew's Secondary drama students perform in the School's in-house Black-Box Theatre and Chapter House, as well as professional venues across the city, including the Enmore Theatre, Darling Quarter Theatre, NIDA Parade Theatre, and the Concourse Theatre.
Dance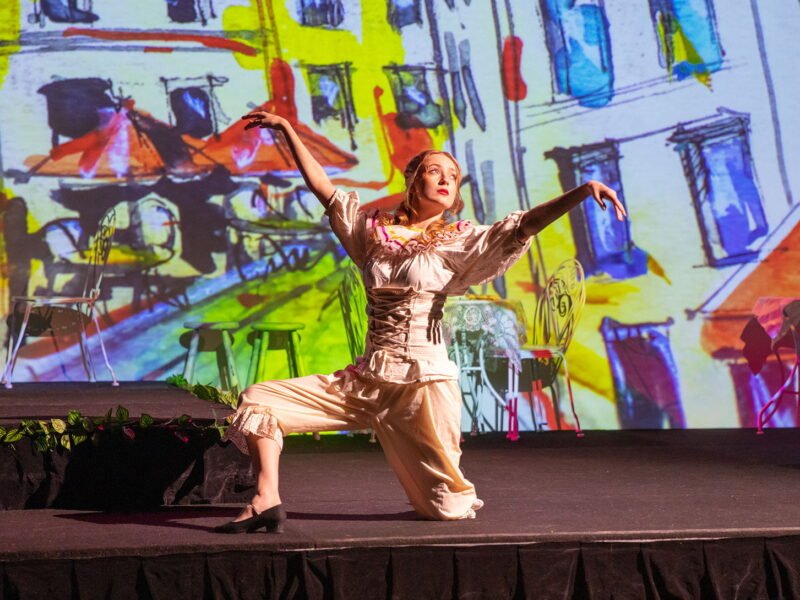 Our students develop technique and choreograph performances under the guidance of our highly experienced and talented teachers in musical theatre productions.
Clubs and other activities
From caring for the environment, to robotics, chess, or philosophy, Gawura, Junior School, Middle School and Senior College offer a variety of co-curricular clubs, open to all.
You may be interested in