St Andrew's Cathedral School seeks to be an authentically Christian school.
It is because of this identity that we respect and welcome students of all faiths. We are inclusive and seek to be marked by a generosity and hospitality modelled by Jesus, and we value relationships based on respect and mutuality. The Chaplaincy team operates in all divisions of the school with the aim of tracing God's grace in every space.
We want our students to be people who are open to the world, who value justice, truth and beauty. We want them to engage with the teaching of Jesus. We want them to prioritise relationships and to develop a deep respect and love for those who think and believe differently to them.
We also want them to think critically and seriously about higher-order issues of a philosophical nature. We equip them so they are able to dismantle and question the key belief systems that underpin our culture in order to ask and debate the 'big questions' in life: What constitutes the good life? Who or what am I? Who or what is God? What's wrong with the world? What will put it right? How do I know?
Many students at St Andrew's Cathedral School do choose to profess their Christian faith and we seek to provide a supportive and encouraging environment where they can mature in their faith as they travel through school. Students can join one of the many age-based CRU groups that operate each week and attend a Christian camp.
Chaplaincy Team
The role of the Chaplaincy team is to embody the good news of Jesus within the school community. We use language that facilitates healthy faith discussions in our community. The Chaplaincy team also assists in providing a strong network of care and support for all students at St Andrew's Cathedral School.
Through a wealth of programmes spanning Christian Development classes, chapel services, CRU groups, voluntary camps and charity work with inner city churches and volunteer groups, students are encouraged to learn about the Christian faith and to lead a life that helps and serves others in their community.
Meet the chaplaincy team
| | | |
| --- | --- | --- |
| Senior Chaplain | Rev. Craig Tubman | |
| HOD Christian Development | Dr Becki Philip | |
| Senior College Chaplain | Sam Gempton | |
| Middle School Chaplain | Hannah Drummond | |
| Junior School/Gawura Chaplain | Rev. Emma Newling | |
| Christian Development Teacher | Rachel Berry | |
| Christian Development Teacher | Matthew Noble | |
| International Chaplain | Judy Chu | |
Craig Tubman, Senior Chaplain
The Reverend Craig Tubman is the Senior Chaplain. He was previously the Assistant Minister at Church Hill, an Anglican church in the CBD. Prior to that, he was Chaplain at Cranbrook and before that he was an Assistant Chaplain and History teacher at Barker College. He trained as a History and English teacher.
Craig has a real sense of purpose in assisting young people to consider the big questions of life for themselves. Central to this journey is a consideration of the life-changing claims of Jesus, particularly their continuing relevance today. Craig loves unpacking this message with students, giving them the space and safety to reach their own conclusions about faith and belief.
His approach to Chaplaincy has been deeply influenced by the example of the School Chaplain he had when he was at school.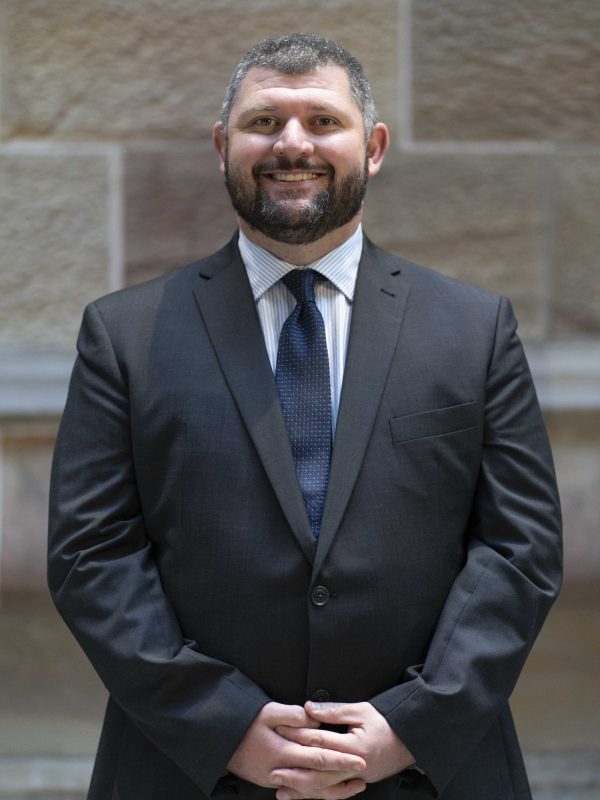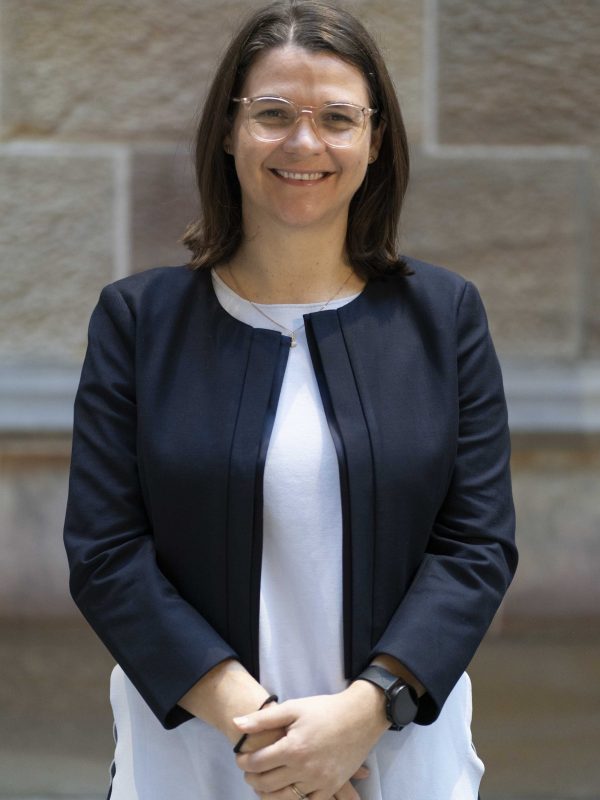 Dr Becki Philip, Head of Christian Development
Dr Becki Philip was not a Christian at high school and went to a school that had no religious affiliation. Going to a school without a chaplain meant students were rarely encouraged to think about the big questions of life and their own beliefs. It wasn't until she was at University that Becki began to find some answers to the itching questions she had about what it meant to be human and where to find meaning and purpose in life. She now loves thinking about and reflecting upon how the message of the Gospel infiltrates all aspects of life. After doing a PhD in curriculum and spending a further four years studying theology, her role is giving Becki an opportunity to share her learning with a community that is seeking to think carefully about education and how the message of Jesus Christ speaks importantly into this sphere, as it does to every other facet of life.
Becki is Head of Christian Development and will also be teaching Studies of Religion.
Still new to the role, Becki has so far loved getting to think carefully about how Christian Development can fit into the broader mission and vision of the School, as our chaplaincy team begin to imagine how the contribution of this subject can be even richer and deeper moving forward.
Sam Gempton, Senior College Chaplain
Sam loves teaching teenagers and helping shape how they question, develop, and grow as people. In Chaplaincy and Christian Development classes, students learn about Jesus, but they also learn how to question and think critically and deeply – Sam loves that space as an educator, and a Christian.
Sam teaches French and Studies of Religion. She believes that a multifaceted role brings multiple joys. She loves seeing students think deeply and meaningfully about life, in all subject areas, and grow as people and thinkers, who will take the skills, knowledge and character they learn with them into life beyond school. She loves seeing their interests and skills develop and getting to know them over the years. Sam feels that she works with some wonderful colleagues and is constantly being shaped and developed by their models of life, work and faith.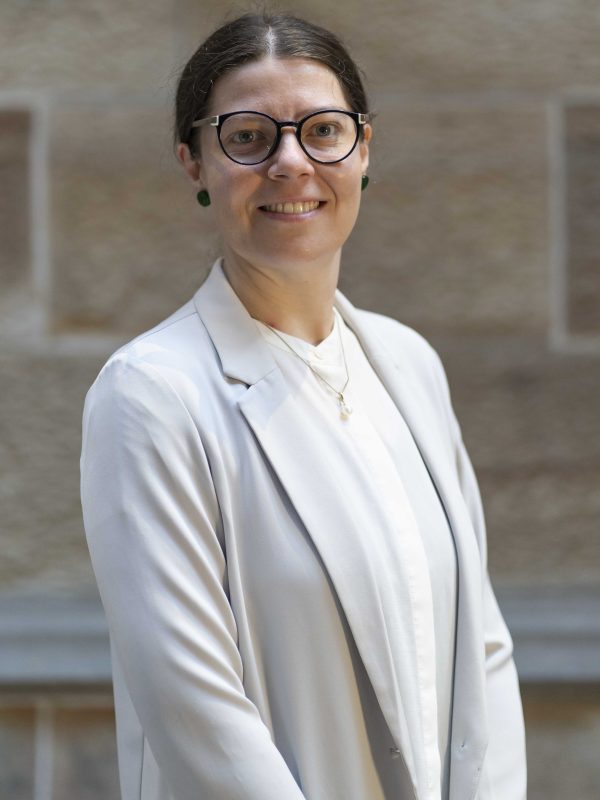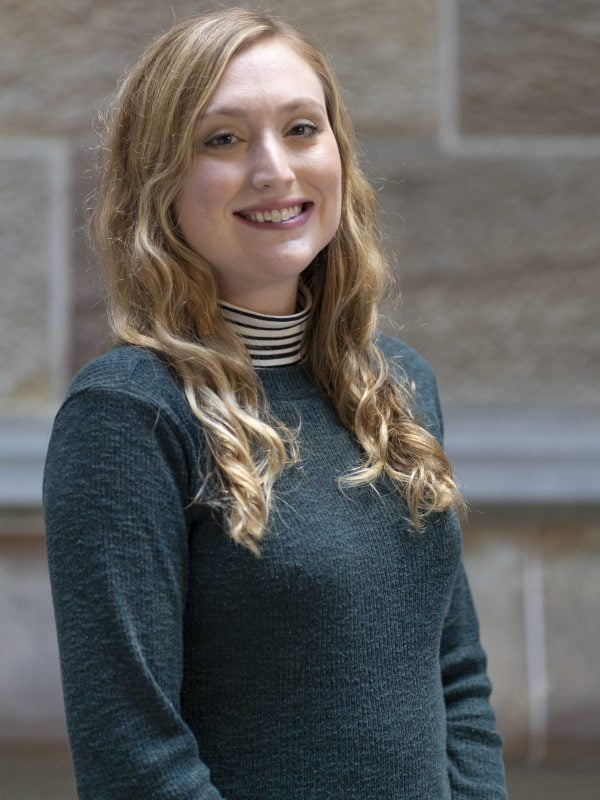 Hannah Drummond, Middle School Chaplain
Hannah Drummond grew up in America, and first moved to Australia in 2016 when she worked as a secondary school (SRE) Scripture Coordinator teacher for three years while studying a Masters in teaching. After Hannah got her Masters degree, she decided to go into school chaplaincy where she could be part of a school community investing in students daily.
Hannah is Middle School Chaplain and teaches Studies of Religion and Christian Development at St Andrew's. She enjoys seeing the students every day; building relationships with them and investing in their lives; making positive impacts; and helping them to grow in their faith and/or beliefs. She loves that her role gives her the opportunity to bring Jesus to those who may have never been part of a church community. Hannah believes that the teenage years are all about figuring out who we are, and to be a part of that experience for the students at St Andrew's is a blessing.
Emma Newling, Junior School/Gawura Chaplain
Emma works as a Chaplain with our Junior School students, leading Chapel, teaching Christian Development and coordinating the CRU groups. She also teaches History and Geography and helps out with Sport in the Junior School.
As a student, Emma loved school and so working in a school has always been appealing to her. In training to be a teacher and a Chaplain, she thought she would work in a high school setting, but she's discovered the joys of wrestling with big ideas about the world, and God, with children — their questions keep her thinking, and their enquiring minds make class exciting. In talking of the Bible with children from Kindergarten to Year 6, she loves covering ideas from philosophy, history, literature, science, the arts and theology.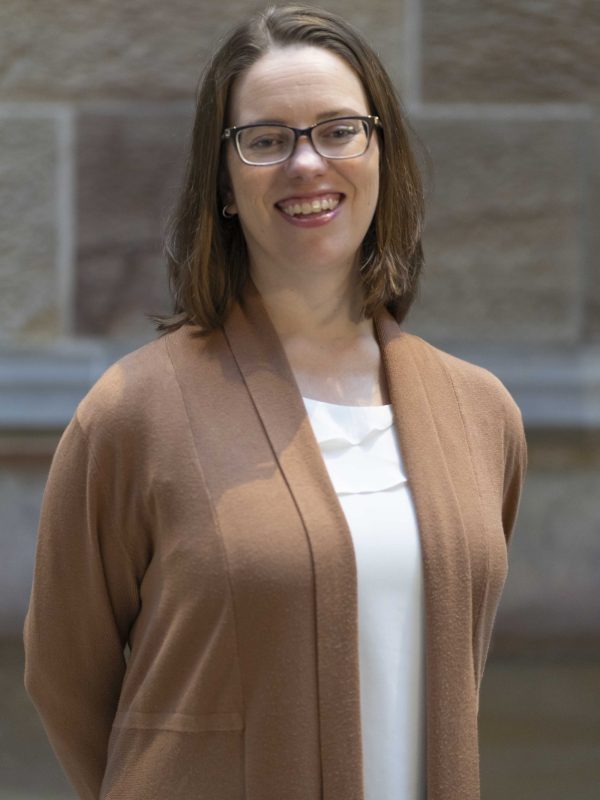 Judy Chu, International Chaplain
Judy Chu runs our chapels for international students from China.
She loves teaching the Bible to international students. She is also the International Students Coordinator, caring for the international students in the St Andrew's Cathedral School community.
"I teach the Bible to our international students, encouraging them to be men and women who love God and love others. I also enjoy the many one-to-one chats with our students and praying for them."

JUDY CHU, INTERNATIONAL CHAPLAIN
Chapel
Chapel at St Andrew's Cathedral School is an integral part of our flourishing school community – a time for whole year groups to come together and centre themselves around our motto, Via Crucis, Via Lucis — The Way of the Cross is the Way of Light. Chapel sessions are conducted on a weekly basis in the Cathedral's historic Chapter House, with different sessions catering to the age-levels of students. We seek to be generous, invitational, and hope-filled. 
Typical chapel services last 25 minutes and include:
Singing led by a year group Chapel band
Faith interviews with students, staff and guests
A Bible reading
An 8 minute talk based on a section of the Bible or relevant topics given by the Chaplaincy team, a teacher or guest speaker.
CRU groups
'CRU' is the name of our most popular voluntary Christian programme.
The name recognises affiliation with the organisation CRU who, since 1930, have been working in Independent Schools in NSW to talk about the good news of Jesus with young people.
We have three CRU groups in the Junior School, one in the Middle School and one in the Senior College. Under the guidance of Christian staff and other students, CRU attendees meet to study God's word, to have fun, to ask questions and to encourage one another – all in tailored, age appropriate formats.
CRU Leadership
Students in Years 11 and 12 are given the opportunity to lead Middle School CRU Groups as well as organising Mega CRU and Inter-School CRU events. These students meet regularly with Chaplaincy staff to be mentored in Christian leadership and plan CRU for the school.
The Zedge Camp
The Zedge Camp caters for students in Years 7-12 and is led by Christian staff across the School who take part voluntarily, many with strong experience in leading Christian camps.
Campers stay together for a weekend and explore what it means to know and follow Jesus. Each day, in addition to exciting outdoor activities and sport, there are times of singing, prayer, Bible talks, games and small group discussions. It is a time of growth and fellowship.
You may be interested in