We invite you to be a part of our groundbreaking internship programme tailored exclusively for St Andrew's Cathedral School alumni.
Launching later this year, we are thrilled to introduce an unparalleled opportunity to collaborate with the brightest minds of the next generation.
The St Andrew's Alumni Internship Programme is designed to bridge the gap between tertiary education and real-world experience, empowering students to apply their theoretical learning in practical settings.
Internships under this programme will be available to St Andrew's alumni, who have graduated from the School within the last seven years and who are either currently undertaking tertiary studies or have recently completed an undergraduate degree.
By extending an internship opportunity within your organisation, you will play a vital role in nurturing the talent and potential of our alumni while contributing to their personal and professional growth.
Benefits of participating in our Alumni Internship Programme include:
Access to a pool of talented and motivated young individuals who have received a quality education at St Andrew's Cathedral School.
The opportunity to mentor and guide aspiring professionals, imparting your industry knowledge and expertise.
Fostering strong ties within the St Andrew's community and establishing lasting connections with fellow professionals and organisations.
Potential long-term recruitment opportunities, as interns may prove to be excellent candidates for future employment within your organisation.
If you would like further information about the programme, please contact Richard Hansen (OA2003) Alumni Relations Manager at alumni@sacs.nsw.edu.au.
We are more than happy to discuss any specific requirements or preferences you may have for the internship position.
Thank you for considering our invitation to participate in the St Andrew's Cathedral School Alumni Internship Programme.
We eagerly look forward to your positive response and involvement.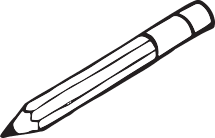 Offer an Alumni Internship
If you are interested in offering an internship, you can fill in your details here
Provider applications close Saturday 30 September, 2023.
You may be interested in