Our Alumni Internship Programme aims to offer younger Old Andreans the opportunity to gain professional work experience by undertaking an internship in the workplace of a member of the St Andrew's community.
Through the programme, we aim to give St Andrew's alumni work-based experience and skills to assist as they begin establishing a career. We are pleased to offer a number of exciting internship opportunities across a wide range of industries. The internship programme will be available to all St Andrew's alumni, who graduated Year 12 in the last seven (7) years and who are either undertaking tertiary studies or have recently completed an undergraduate degree.
All internship providers will undergo an evaluation process ensuring alignment with the School's values and commitment to fostering meaningful professional experiences.
The opportunities for 2023/24 Internships are listed below. Please click through for details and selection criteria.
For any queries, please contact: alumni@sacs.nsw.edu.au
Application process
Please prepare a resume as well as a cover letter stating which internship(s) you wish to apply for, as well as your interest and suitability for each role.

Your resume should include the following:
any relevant work experience
current and past tertiary courses of study
a minimum of two references (employment references are preferred but not essential)
contact details
availability for the role in 2023/2024
Shortlisted candidates will be contacted by the host company.

Remuneration, timing and commencement date for the internship will be negotiated directly between the successful candidate and the host company.

Please note the internship is first and foremost a learning experience. The benefits of the opportunity afforded to the intern will be considered in the remuneration.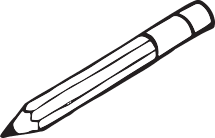 Submit your application
Submit your application in a Word or PDF format to Richard Hansen, Alumni Relations Manager, via email at alumni@sacs.nsw.edu.au.
Internship applications close Tuesday 31 October, 2023
2023-2024 Internship opportunities
Business
Full Face Orthodontics Pty Ltd
Internship
Orthodontics Assistant
Details
Start dates to be negotiated with successful candidate
Details
Flexible start date
Internship
Corporate Finance
Details
Flexible start date
Business
Horizon Software Solutions
Internship
Sales and Marketing
Details
Flexible start date
Business
Sydney Harbour Marriott Hotel
Internship
Hotel Operations
Details
Flexible start date
Business
Art Edited Pty Ltd
Internship
Communications Intern
Details
Flexible start date
Business
HOPE Housing Fund Management
Internship
Affordable Housing Solutions
Details
Flexible start date
Internship
Financial Services Intern
Details
Flexible start date
Internship
AI Services Intern
Details
After 3 October 2023
Internship
IT Services Intern
You may be interested in