Year 12 student Lucy Brownlie competed in the State Final of the Rostrum Public Speaking competition earlier this term. In this interview she speaks about the competition and the challenge of dealing with public speaking jitters.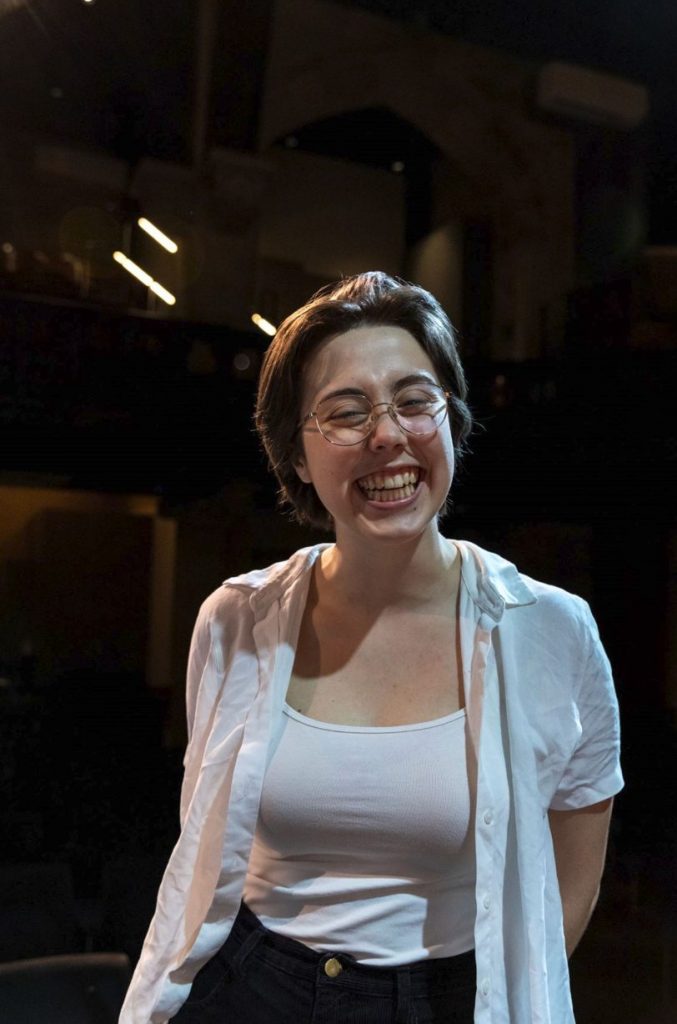 What did the competition involve?
It firstly involved writing an original speech on a broad topic. I wrote my local heat speech about cancel culture which I then presented in front of an audience and a panel of judges. I performed the same speech at the next round, the regional final, but I then had to write a new speech for the state final. I spoke about creativity under the broader topic 'walking a different path'.
There's also an impromptu speech in both the regional and state finals. I received a choice of three topics and I had to write a three-minute speech within a fifteen-minute window.
What was it like speaking in the state final?
I was very nervous in the lead up to stepping on stage but as soon as I started speaking, the worry slipped away, and I found myself really enjoying presenting my speech (even though there were quite a few eyes watching me!)
What do you enjoy about public speaking? And what do you think is the hardest part?
I love the instant feedback you receive during your speech when doing public speaking. If you tell a joke, you immediately feel the audience respond (which hopefully includes them laughing). Obviously the most nerve-racking thing is the audience. Although the audience wants you to do well, you always want to feel that you executed your speech deftly and captivated their interest for the whole eight-minutes of your speech.
You're a member of the Senior SACS Theatresports team and now a public speaking state finalist, so what is the key to keeping a cool head?
I would like to say that I have my nerves under complete control but I always get butterflies before I step onto stage. However, I find the best way to deal with the nerves is to practice, which often involves speaking to myself in the mirror or to a wall. I always feel the most comfortable when I step onto stage when I know that the speech is well rehearsed and will run smoothly.
Lucy later competed in the national final and was awarded first place . Lucy also recently competed in the Grand Final of the NSW Theatresports Schools Challenge with the Senior SACS Theatresports team, placing third overall out of 150 schools.