Our incoming Student Leadership team for 2021-22 was announced on Thursday morning. These Year 11 students will officially be commissioned into their roles at a special assembly next term.
Congratulations to: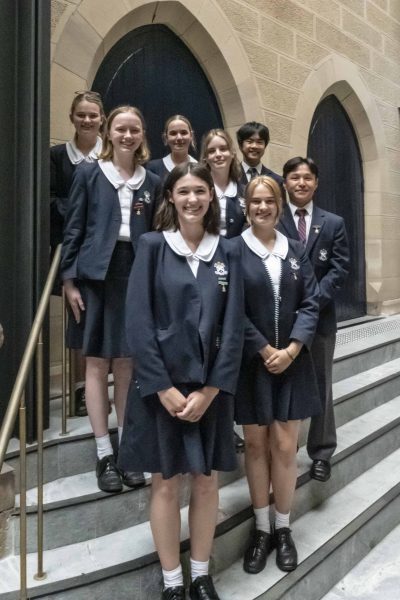 School Captains: Joshua Ralph, Saffron Little
School Vice Captains: Oliver Millar, Miriam Sholl
House Captains:
Canterbury – Grace Gay
Durham – Ella Flemming
Hereford – Zoe Hayes
Salisbury – Matthew Lim
St Paul's – Charlotte Lenehan
Winchester – Nathan Deng
Westminster – Alex Salmon
York – Jenna Rees
Cru Captain: Ben Clarke
Sport Captains: Katie Tyo and Kai Thomas
Drama Captain: Max Mulvenney
Service Captain: Emma Spark
Music Captain: Kate Cottier
Prefects: Olivia Bishara (Communications), Bree Foley (Communications), Oscar Pain (Bridging Schools Project), Jeremy Tran (Bridging Schools Project), Alex Banning Taylor (Wellbeing and Health).