Malcolm Page OAM, who is a dual Olympic champion and seven-time world champion in sailing, became a member of the SACS Hall of Honour at the 2021 annual prizegiving event.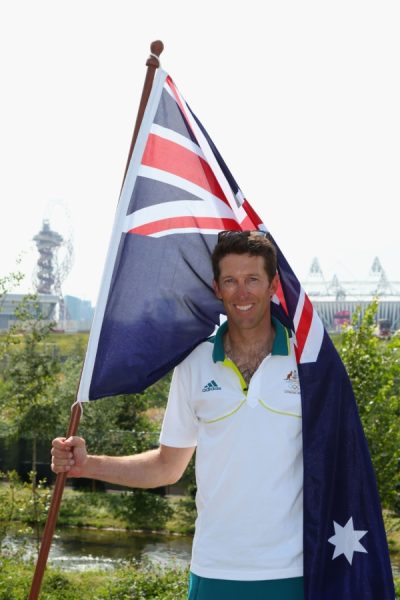 Dominating the men's 470 class for almost a decade, Malcolm was the Australian sailing team captain from 2005 to 2012 and the only Australian athlete at the London 2012 Olympic Games to defend an Olympic title. He was chosen to carry the flag for Australia at the closing ceremony of the 2012 Olympic Games in recognition not only of his achievements in sport, but also as being a great leader and a great role model. Australia's Chef de Mission at the time announced the decision saying that Malcolm had been chosen as "a great example of a great Australian who has done great things in his sport".
Malcolm joined St Andrew's Cathedral School in Year 3 and had his first sailing experience that same year. The dinghy became swamped with water whilst tied to the wharf and Malcolm, who also suffered sea sickness, was not drawn to the sport. Two years later he tried again, sailing in a Manly Junior at the Hunters Hill Sailing Club. From here, he began to enter and win a number of championship titles.
At SACS, Malcolm excelled at sport, especially soccer where he was chosen to play in the United Independent Schools 1st XI. His natural leadership shone through as he captained many of the school sports teams and represented Canterbury House as Junior House Captain and Senior Deputy House Captain.
In Year 5 Malcolm listed his career aspiration as 'yacht construction'. This childhood ambition changed to one of representing Australia in sailing, winning a world championship and going to the Olympic Games. All of this he accomplished, and he has gone on to become one of the most decorated Australian sailors of all time.
Malcolm won his first world championship in 2004 and competed that year at the Athens Olympic Games, coming 12th. More world titles were accumulated in 2005, 2006 and 2007 and he won a gold medal at the 2008 Olympic Games in Beijing with partner Nathan Wilmot. Malcolm partnered with Mathew Belcher to win the world championship title again in 2010, 2011 and 2012, and the pair produced a stunning victory to take the gold medal in the waters off Weymouth at the 2012 Olympic Games.
After winning the Australian Institute of Sport Team of the Year in 2005, 2007 and 2008, Malcolm became Australian Yachtsman of the Year in 2008 and 2012. He was awarded the Medal of the Order of Australia for services to sport in 2009, inducted into the Australian Institute of Sport 'Best of the Best' in 2011 and became Australia's Chef de Mission to the Pacific Games in 2015. In 2016 he was inducted into the Sport Australia Hall of Fame and in 2020 he was inducted into the Australian Sailing Hall of Fame. He is now a member of the SACS Hall of Honour.