The Gawura String quartet have spent a weekend of their summer holidays mixing with some of classical music's premier ensembles in Melbourne.
Kallarah, Nyarla, Ellie, and Talaara travelled to Melbourne at the invitation of First Nations Soprano Deborah Cheetham AO. Deborah is a long-time supporter of the Gawura String Quartet, previously visiting SACS to run music workshops with the students. On this occasion, it was the quartet's turn to visit Deborah and spend time with members of Ensemble Dutala, Australia's first Aboriginal and Torres Strait Islander (ATSI) chamber ensemble.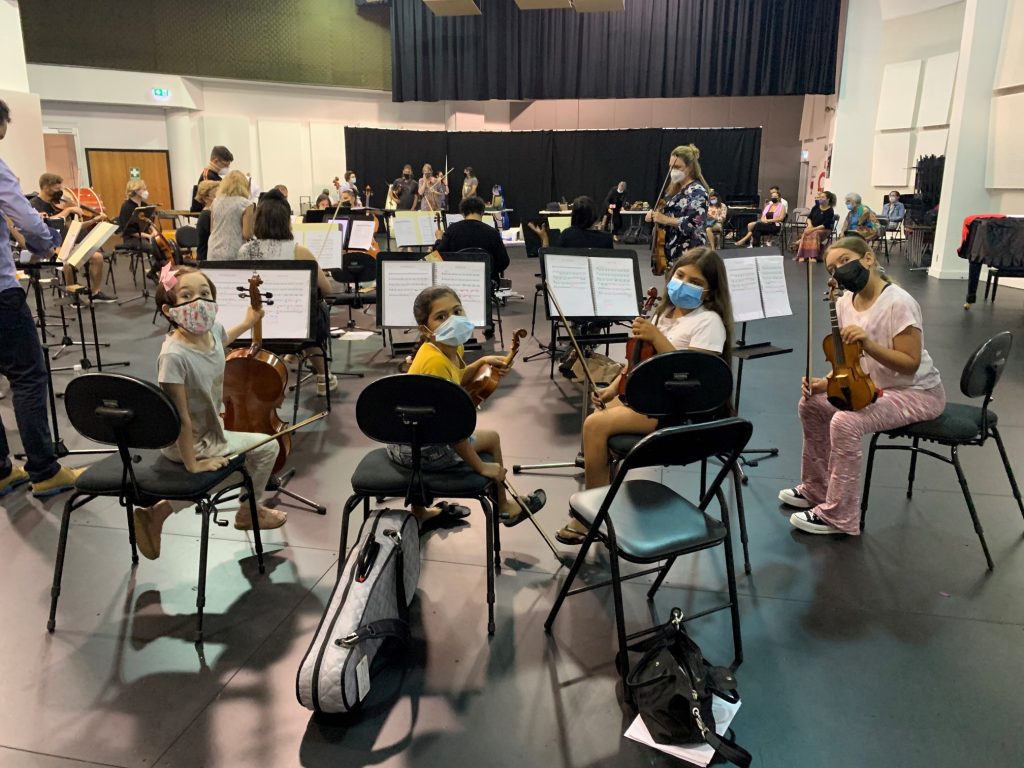 The girls spent time touring Hamer Hall — Melbourne's premier concert venue for orchestral performances — where a visit to the VIP rooms proved especially popular. They also sat in on rehearsals with Ensemble Dutala, Melbourne's Symphony Orchestra, and the Victorian State Opera. The whole affair was a mind boggling experience for the four young string players who started learning their instruments four years ago, and yet can now claim to have played alongside some of the world's finest musicians.
Ensemble Dutala are explicit about their desire to be a beacon to young Aboriginal and Torres Strait Islander musicians who are searching for a pathway into a career as a classical musician. It's a passion shared by Deborah Cheetham who established her own not-for-profit opera company, Short Black Opera, which is devoted to the development of Indigenous singers.
The generosity of these classical music artists has afforded our Gawura students the opportunity to develop as musicians and, perhaps most importantly, opened their eyes to what can be achieved as an Indigenous musician in the music industry.