Students from across the Secondary School gathered in the Cathedral today for a competition of epic proportions with bands from each of the eight house groups battling for the SACS Factor plate.
You'd be forgiven for thinking it was more a celebration than a competition. The SACS Factor Final is a day that many students (and staff!) look forward to and it showed! Remarkable effort went into costumes, choreography and carefully chosen songs which frequently spoke to a theme or story.
Salisbury House, eventual second place-getters, took the audience back to the '80s with a mash-up of Gloria Gaynor's I Will Survive and Bonnie Tyler's Holding Out for a Hero.
"We thought it was a great thing that we survived lockdown, we made it through all the troubles, so it was fitting to perform those songs. We went with neon colours and feather boas, and we mixed that in with an '80s disco theme," said Salisbury House Captain Matthew Lim.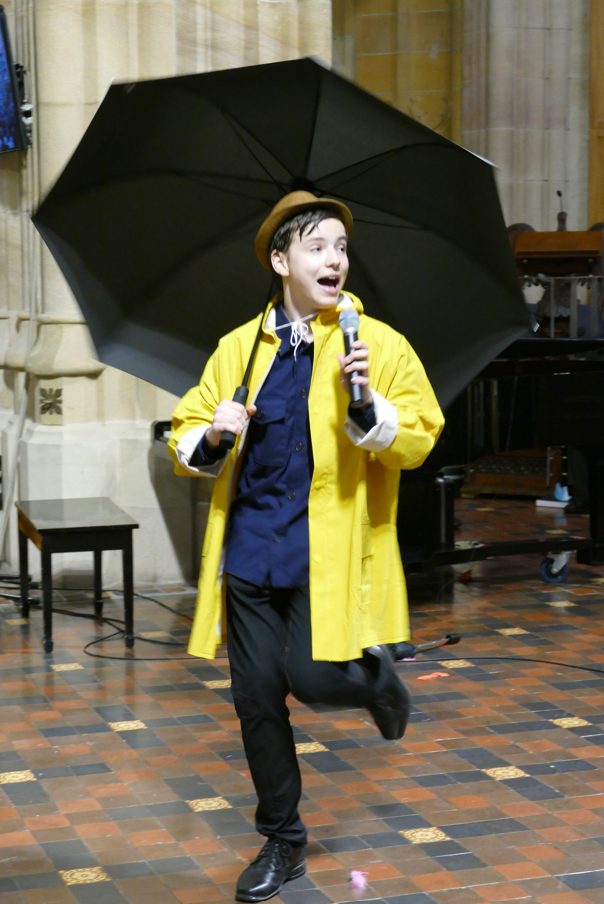 The Final itself represents just one element of an otherwise lengthy SACS Factor journey. Many house groups start preparing their performances in Term 1 and each house had an opportunity to practise their performance in the SACS Factor heats earlier this term. The commitment and enthusiasm of each house results in a relational richness that transcends normal year group boundaries, which was a highlight of the experience for Matthew.
"We prepared a lot. We were practising twice a week – after school, at lunchtime – wherever we could fit it in. It's made us grow a lot closer together and I found out there's so many great people who aren't in my year," he said.
As the Final drew to a close, no one was surprised to see the famous staff band Period 7 gracing the stage. They thoroughly entertained the audience with a rousing rendition of The Beatle's Hey Jude and students were quick to add to the atmosphere by lighting up the room with their phone lights. It proved a fitting end to a morning full of school spirit and camaraderie.
SACS Factor top 4:
Westminster
Salisbury
Winchester
Hereford