130 students from across the school have been rehearsing since October last year to put on Annie. Later this week the curtains will open! Meet some of the cast and find out what they're looking forward to about opening night.
Isabella Heriot is Annie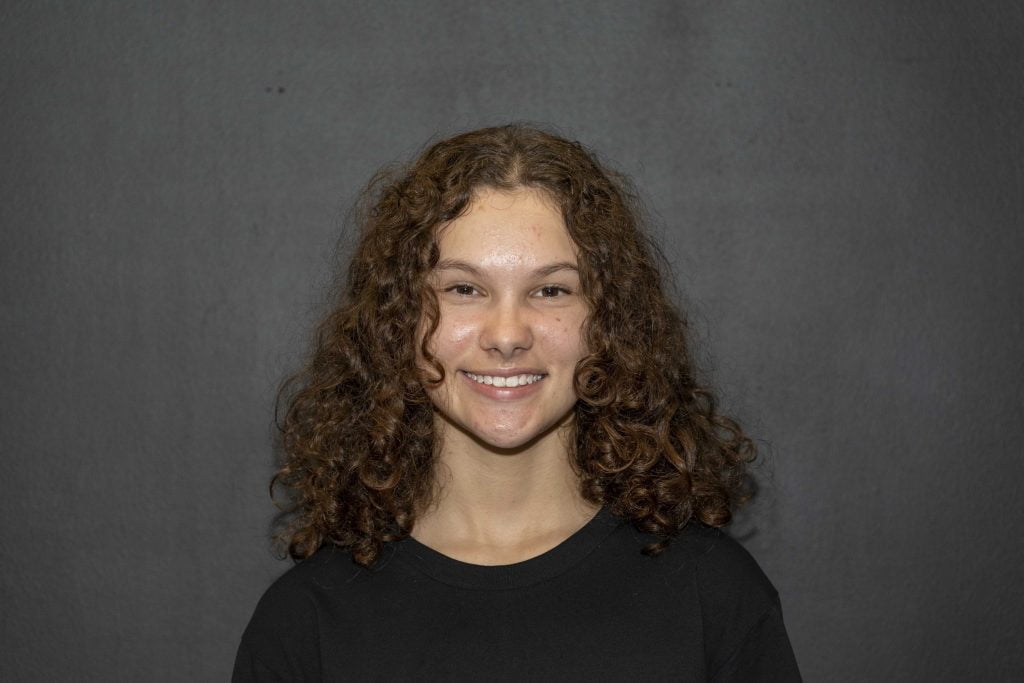 How are you feeling about the opening night?
I'm extremely excited. Playing the main character of the show is a big responsibility as well. I am quite nervous. It's my third ever production but my first as the main character so it's almost a new experience for me.
In what ways are you similar or different to Annie?
Annie's extremely optimistic and I would call myself an optimist. She holds out hope that her parents are alive and even when she finds out they're not, she holds onto their love. I definitely think I'm like Annie in that I like to look on the brighter side of things.
What can the audience expect from the musical?
It's definitely a roller coaster of emotions. There are some extremely funny bits, extremely sad moments and heartwarming moments as well. There's a moment when Warbucks asks Annie if he can adopt her and that's my favourite moment, it's incredibly heartwarming.
Laylah Hamilton is Miss Hannigan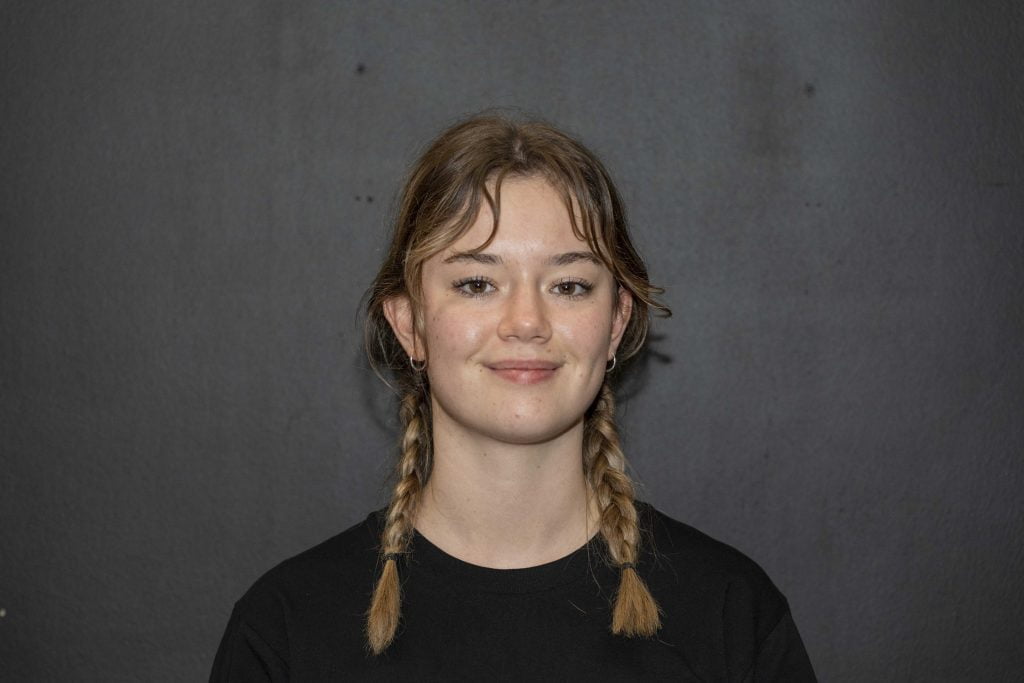 How are you feeling about the opening night?
I'm feeling really excited, a bit nervous obviously. During COVID there weren't many performance opportunities. It's an adrenaline rush and I think I've really missed that.
What's been the highlight of the experience so far?
It's been great to have lots of people from different years come together. It's been a good opportunity to get to know other people. Everyone's coming in with the same objective, everyone's there for the same reason and you can really bond and connect over the common purpose.
How are you similar or different to Miss Hannigan?
I'm in Year 12 this year and in that way I relate to how exhausted Miss Hannigan is by her job of running the orphanage. I've learnt a lot about her back story and much like Annie she didn't have the best upbringing. Though, to be honest, I'm actually not very sympathetic towards her!
Max Mulvenny is Warbucks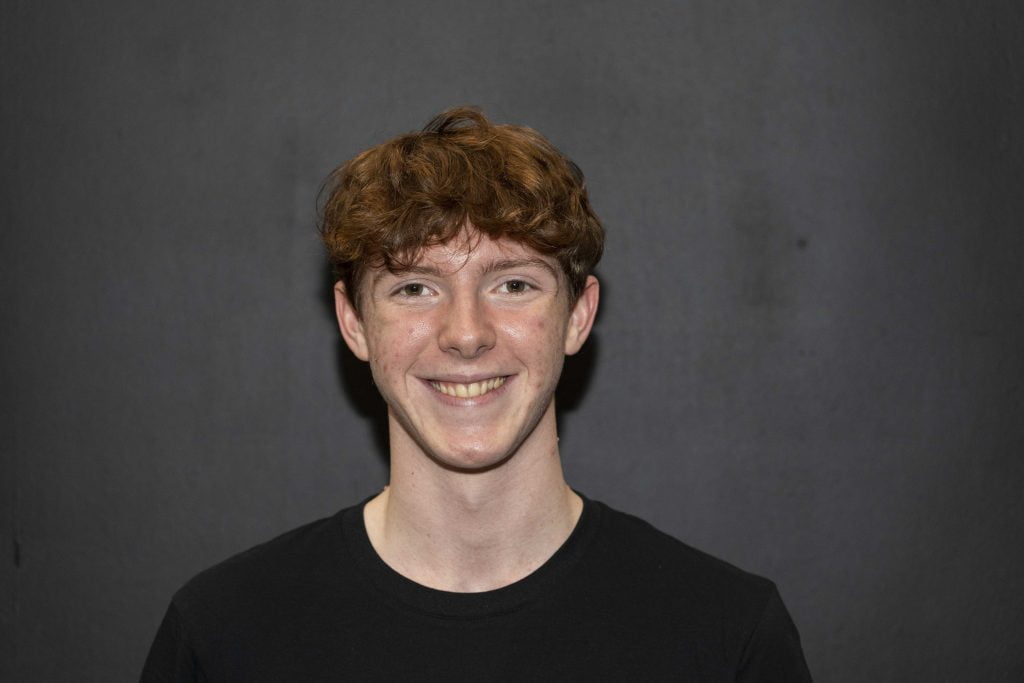 How are you feeling about the opening night?
The experience on stage lifts your chest, especially when you have an audience that is engaged. It lifts the energy of what you're doing so much. I'm excited to get a full audience in. I get a few nerves before I go on stage sometimes but that disappears as soon as you get into your character.
How are you similar or different to Warbucks?
Warbucks is a multi-billionaire living in New York. In terms of differences, I hate to say it, I'm not a multi-billionaire. In terms of similarities, he's a bit out of it. Some might say that's true of me too. I guess that's why he has a secretary [Grace Farrell] and I'd personally enjoy having one as well.
What can the audience expect?
I think the audience can expect a riot of time. The diversity and variety of what we have is fantastic. For a school production, it's honestly amazing how much talent we have and how it all comes together to create a cohesive and hopefully engaging show.
Georgia Taplin is Grace Farrell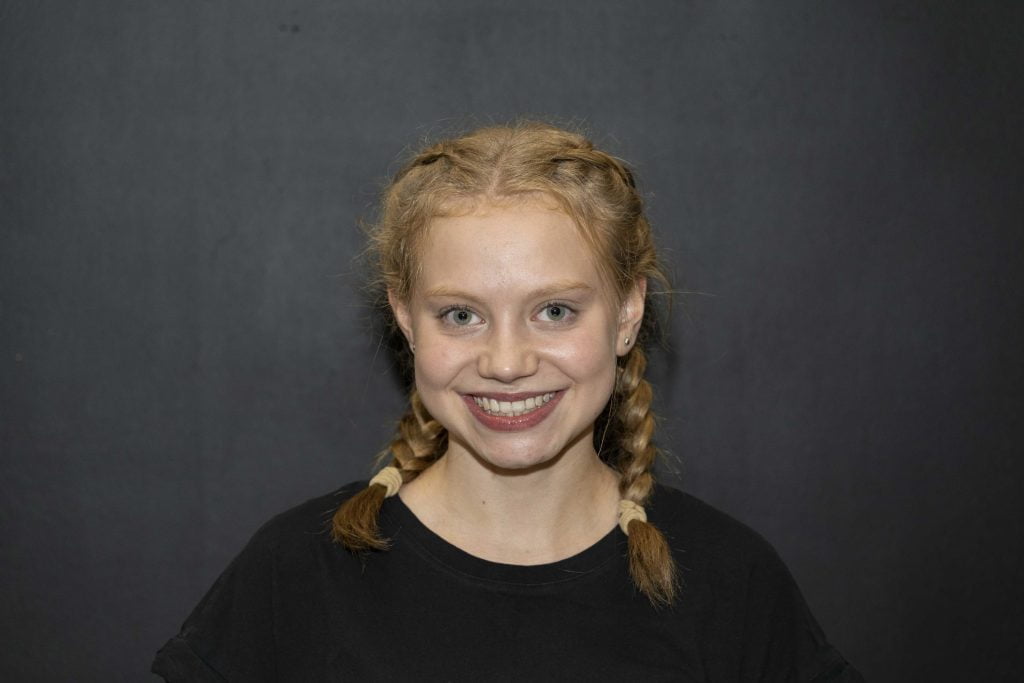 How are you feeling about stepping onto stage later this week?
Good. It's so exciting. I feel like it was hard to see it all coming together. But now that it has come together if feels so exciting and we know it's going to be good!
What's been the highlight of your experience so far?
Definitely having a community of people who are there to put on the same show, with the same excitement, and the same drive. We do so many rehearsals and they can get tedious but you're spending time with people and you know it's going to be worth it for the relationships you have at the end.
How are you similar or different to Grace Farrell?
Grace is very put together and organised, like I am. She can have some fun but she's also very professional. I think I like to be a bit more cheeky than how she's typically portrayed. So I like to try and bring a bit more of my own humour into the role.
Annie is showing at The Concourse in Chatswood from Thursday June 9 until Saturday June 11. Tickets are available for purchase by clicking here.