Year 11 music scholar Jade Park recently returned home from the USA, where she won two highly prized international trumpet/brass competitions.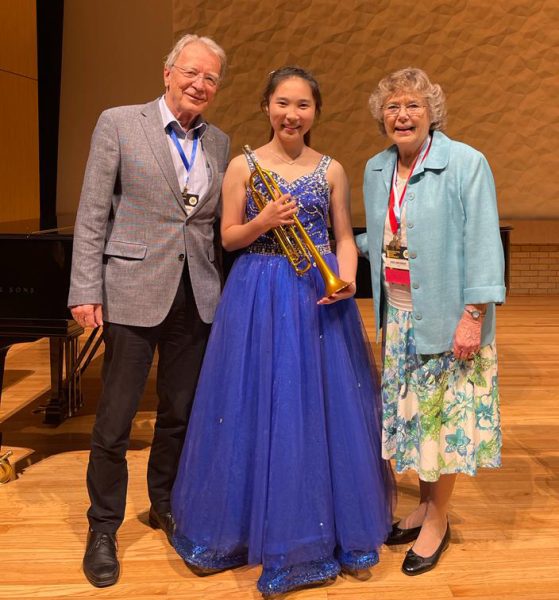 Early in 2022, 14-year-old Jade Park auditioned and received a scholarship to attend the International Trumpet Guild Conference in San Antonio, Texas, in June, where she was one of 15 finalists in the Youth Competition.
In the lead-up to this event, Jade attended the International Women's Brass Conference in nearby Dallas, Texas, in the last week of May. The five-day conference featured recitals, workshops, lectures, concerts and several competitions. Here, Jade performed and won the Penny Turner Young Artist Award against many accomplished musicians. She was thrilled to be able to share the victory with her trumpet teacher Dr Carole Reinhart (pictured).
The following week was the International Trumpet Guild (ITG) Conference, which featured some of the world's best trumpeters running workshops and performing recitals. The Youth Competition at the conference featured 15 other talented trumpeters from around the world and after she had performed for the judges, Jade was delighted to discover, while en route back to Sydney, that she had won the prestigious Youth title.
Jade had departed early to ensure she could participate in the final rehearsals of the School Musical Annie, and was thrilled to hear she had won the competition.
Jade said the two conferences were incredible opportunities to mix with some of the best brass players in the world and refine some of the finer technical skills of performance.
"At the conferences, I saw what was possible on the trumpet in terms of range, tone quality and technical ability that surpassed what I had seen before," she said. "This made me question, 'why not me?', 'Why couldn't I do that?' So, I tried, and I could, which surprised and excited me. I was able to play with greater confidence, improved my technical ability and explored different tone colours to become a more versatile performer.
"I also loved performing with other professional musicians, developing my skills not only as a soloist, but also as a member of an ensemble."
At the trumpet conference, Jade also was invited to test and give feedback on some prototype trumpets and met several acclaimed trumpet artists, such as Ole Edvard Antonsen.
Jade said her recent victories are a result of consistent dedication to practising and the incredible support of her family and community, with a particular mention to Jade's mother Carin, who acts as her accompanist. "I am grateful to my family for organising, managing, and making it all logistically possible and I am indebted to my teachers, Robin Park (my brother), Paul Terracini and Dr Carol Reinhart, under whose instruction and guidance I have been able to develop a love for the trumpet. I also thank the teachers and community at St Andrew's Cathedral School, who have been very supportive of my musical ambitions. The winning edge, I believe, is the people around me, who I am very grateful for. "

Jade practises for her performance at the International Trumpet Guild Conference.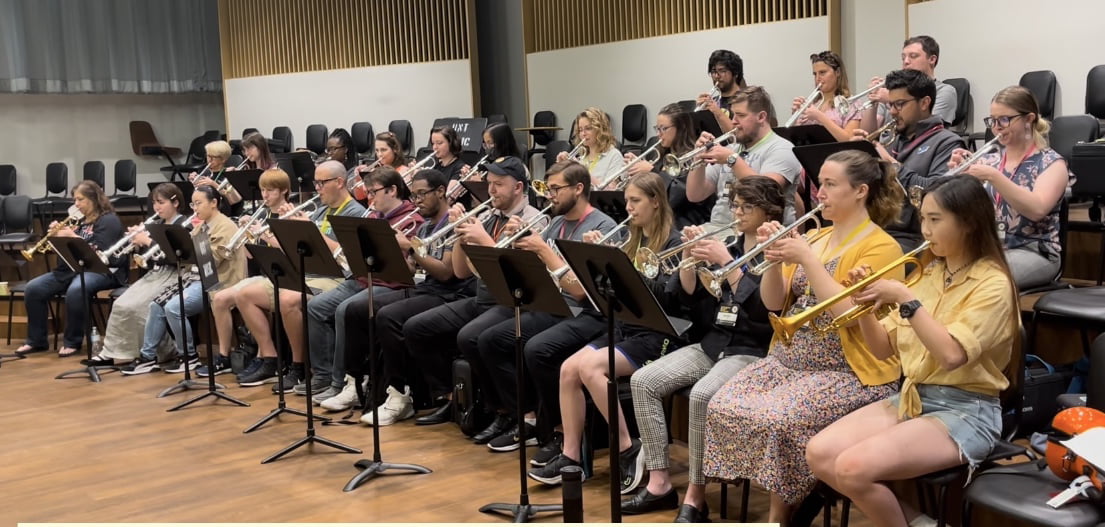 Jade plays in an ensemble at the International Woman's Brass Conference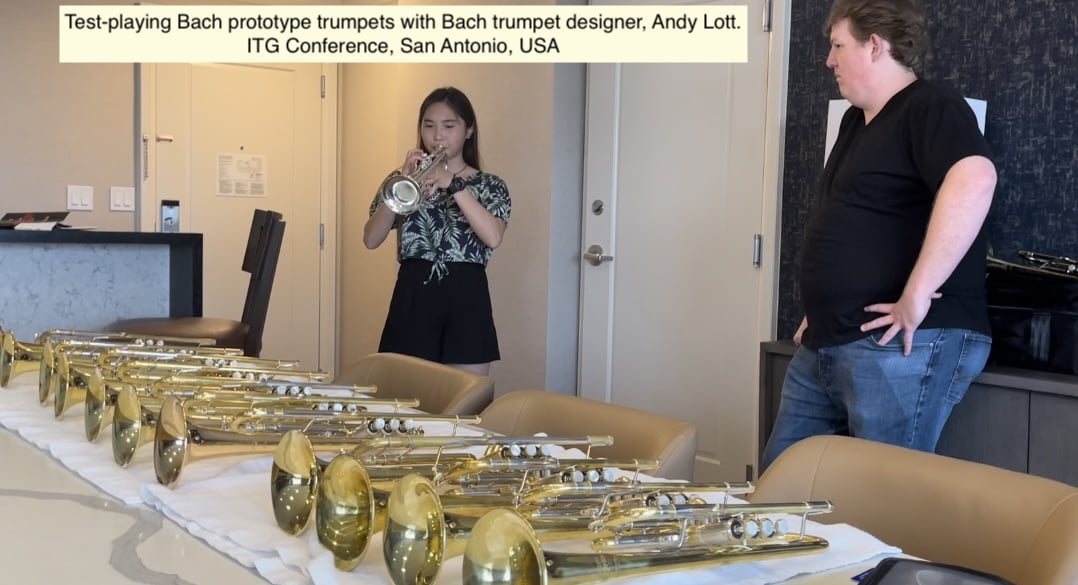 Jade tests several prototype trumpets and gives feedback to the designer.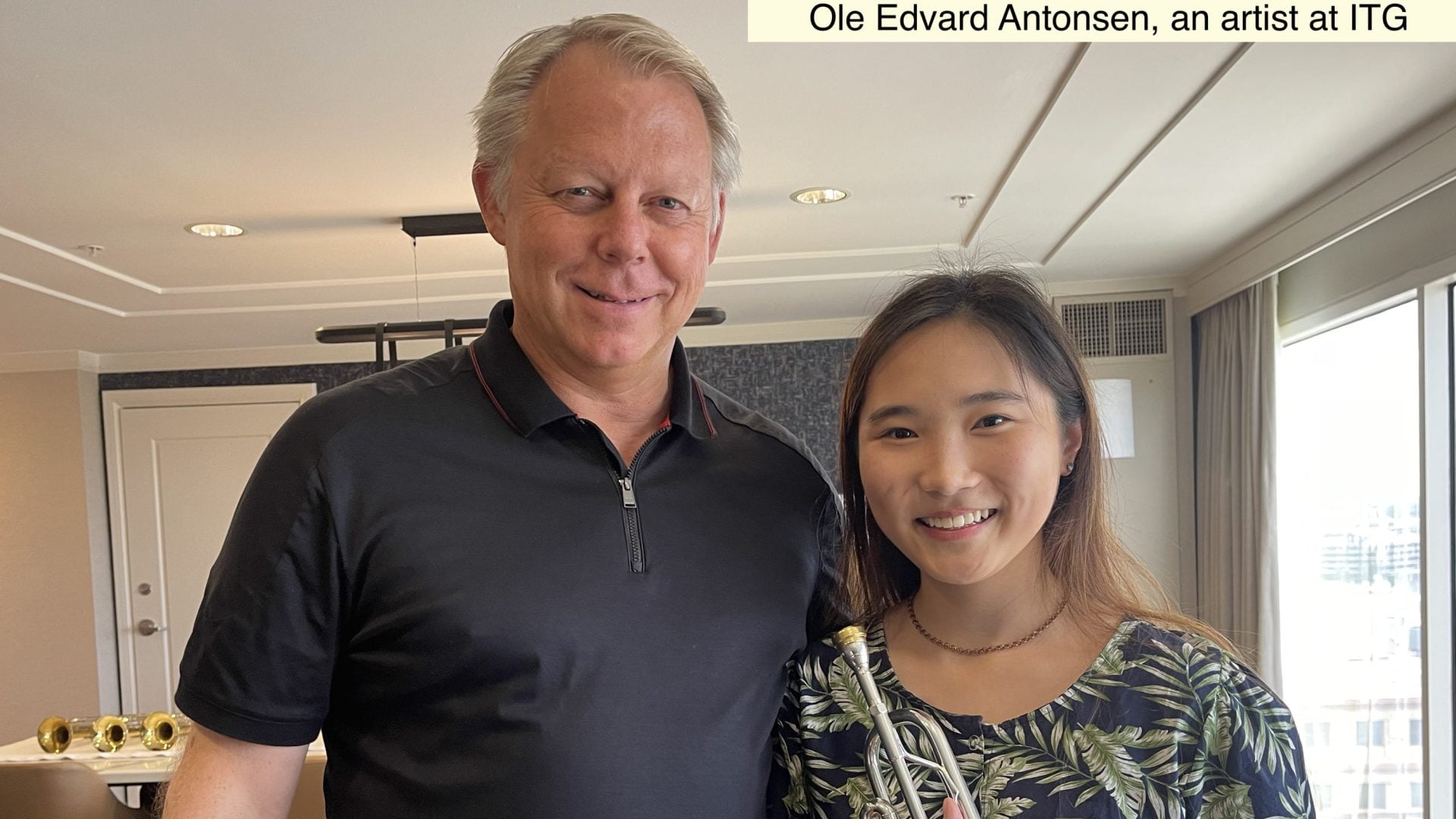 Jade meets world-famous trumpeter Ole Edvard Antonsen.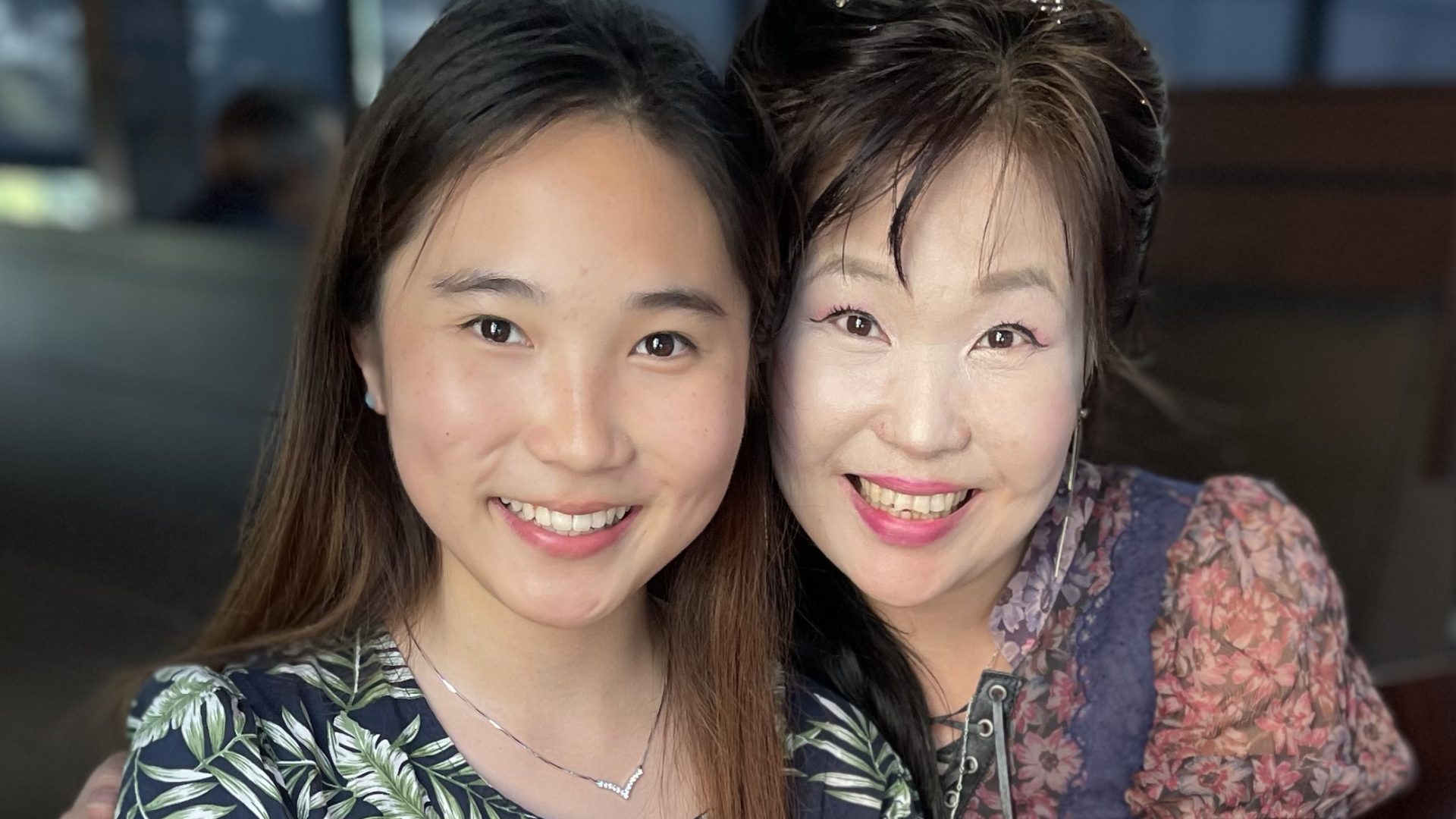 Jade travels with her mum Carin, who is also her accompanist.
The Director of Performing Arts at St Andrew's Cathedral School, Dr Christian Watson, said Jade's achievements are extraordinary.
"Not only does she have years of eisteddfod and competition wins behind her, she is currently winning competitions against international university students such as her recent successes in the USA," he said. "This would be an amazing achievement on one instrument but she also has achieved similiar success on the oboe. She has achieved LMusA on both the oboe and trumpet, the highest AMEB performance diplomas. She is also very giving of her time, landing back in Australia on Monday morning and coming straight to the theatre for a full day of rehearsals for Annie.
"Balancing her competition entries, school academic work, involvement in music co-curricular and the musical takes enormous dedication, organisation, committment and talent."
Jade said she has discovered that playing both the oboe and trumpet allows her to play on the boundaries of both instruments: "For example, by playing trumpet repertoire on the oboe and vice versa, I really get to explore the different tones and possibilities."
Jade raced back to Australia after her Texas competitions to perform in the Annie orchestra and says she was determined not to miss being part of the musical. "The symbiosis between the orchestra in the pit and the action on-stage that combines to become a complete performance has been marvellous to watch," she said. "It captures the essence of being part of a something larger than yourself, and to see all the moving parts come together is incredible."