Year 11 students Elle and Anais will be learning from some of the world's best and brightest after receiving scholarships to take a summer school course at their choice of University.
Year 11 students Elle Hadiprodjo and Anais Williamson submitted an essay into Immerse Education's annual essay competition earlier this year and they were shocked by the result. They were awarded scholarships, one for each student, which gives both students the chance to live and study for a period of time at a University of their choosing. It's a tough decision to make; Cambridge or Oxford, London or Sydney?
Anais has decided to remain in Sydney to take part in the University of Sydney's creative writing program. While Elle has her sights set on Oxford where she hopes to take part in a summer school medicine program in the Winter holidays next year.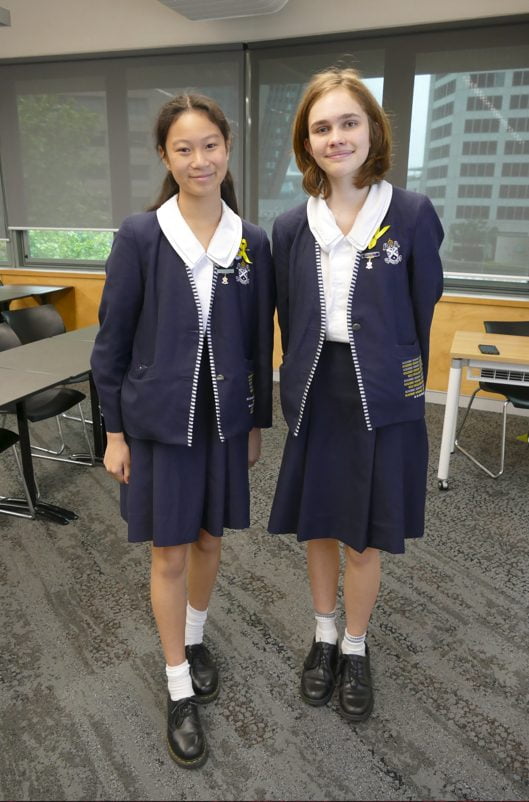 "I've wanted to go into medicine since I was a child," says Elle. "I thought Immerse was a great way for me to work out whether medicine is something I want to continue to pursue. Winning this scholarship has solidified for me that this is something I can do."
Elle decided to submit her essay into the 'medicine' category, which meant she had to respond to set stimulus. Her task was to evaluate the statement you are what you eat.
"I made the point that when the phrase was first coined the science was still evolving and relatively unknown and now that we know more, the phrase has become obsolete and it doesn't work, especially taking into account different religious and cultural understandings of what makes someone who they are."
Immerse Education runs the essay competition annually as an opportunity for students to extend themselves and, for those who are offered a scholarship, the chance to experience a taste of life at University. The competition is open to all students aged 11-18 who are interested in all kinds of subjects, anything from Architecture to Medicine, Creative Writing to Film Studies.
For Anais, the chance to grow further in her creative writing skills was too good to miss. She wrote an essay in response to the question which key features make a protagonist likeable?
"It really varies depending on what message the text is trying to put forward," she explained. "But they generally share characteristics that are somewhat relatable, they're dynamic and fluid throughout the narrative, and also they're memorable."
Anais used Harry Potter, Ebenezer Scrooge from A Christmas Carol and Mrs De Winter from Rebecca as examples to make her point. She hopes to write in the future and perhaps even combine her love for English Literature with her passion for creativity.
"I'm trying to keep my options open right now. I'm definitely interested in getting into a creative career, maybe journalism and even English literature. That's why the creative writing course appealed to me because it encourages a lot of writing and communicating your ideas effectively which are certainly skills I want to be using throughout my life."
Andrew Medellin (Year 10) and Chantilly Ho (Year 9) have also been awarded scholarships and, like Elle, are considering taking part in Oxford's summer school program next year. Congratulations students!