Students in Year 6 were challenged to solve a problem using design and innovation. Their prototypes were on display in the Chapter House this week and are remarkable examples of passion, thoughtfulness and maturity. Find out what problems some of the students tackled below.
Alec Chakar made Lec-cycling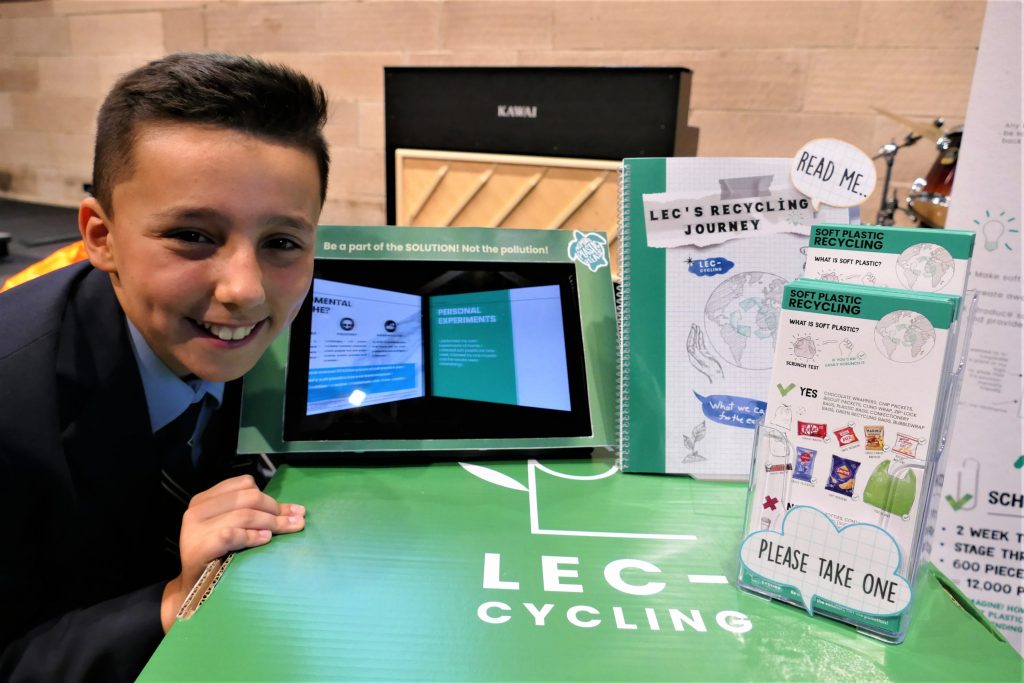 What's your 60 second pitch?
My topic is soft plastic recycling. I discovered that there isn't enough awareness around soft plastic recycling but also the soft plastic recycling bins aren't easily accessible. My solution was to create Lec-cycling. The aim is to introduce a permanent soft plastic collection solution to SACS and the ultimate goal is to provide soft plastic recycling services to schools all around Australia.
How does it work?
I will have soft plastic bins available all around the school. Students can use it and I will take it to a soft plastic recycling plant.
What inspired you to tackle this project?
I was helping my Dad with the recycling and I realised we were incorrectly recycling our soft plastic recycling. Over 100 million sea animals die each year because of soft plastic alone. I thought I needed to do something about it.
Ili Karan made Zip It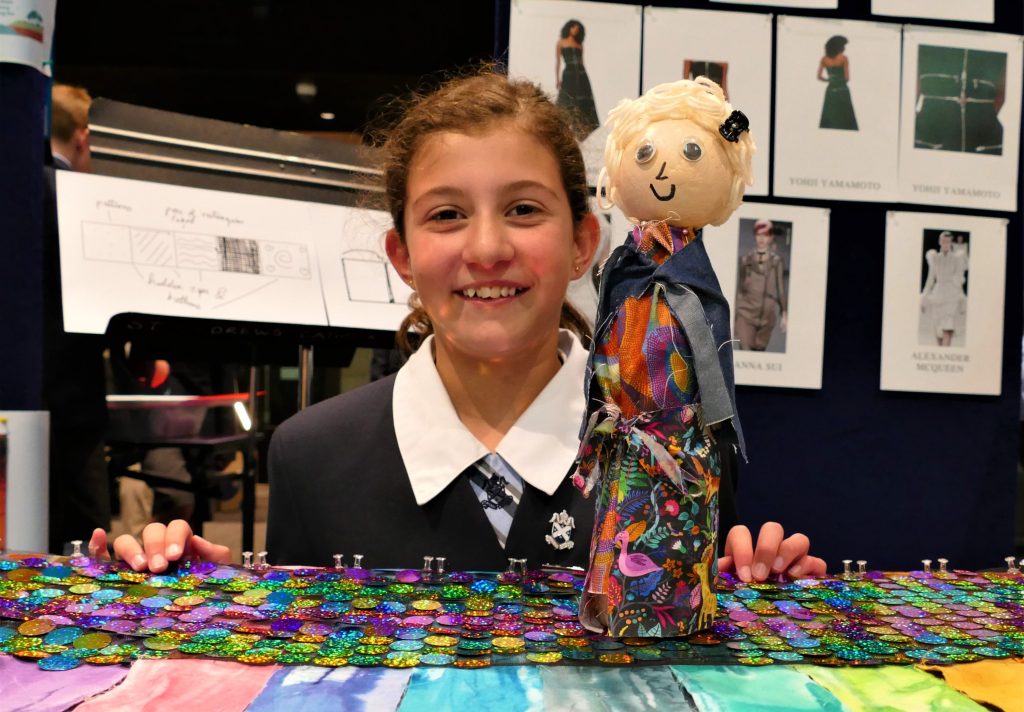 What's your 60 second pitch?
On average we spend 4.4 hours shopping every week. I came up with a piece of rectangular transformative fabric and with hidden sips and buttons, it transforms into lots of different outfits. You get all the different looks but you don't have to spend all your time shopping.
What inspired you to tackle this project?
I focused on this problem because it's one of the biggest problems with shopping. It takes time. People have busy lives and I thought I could save people time.
How does it work?
Even though it's a long piece of fabric, you can detach it and break it up into little bits so that you can wash it easily. You can also reshape the pieces in order to create different outfits.
Mahe Ward made Medibot
What's your 60 second pitch?
I designed a robot to solve the problem of medics being injured or killed in battle. It's controlled remotely by a medic which means they'll still have an opportunity to use their skills and expertise. The first ten minutes after a soldier is hit are the most critical so you need to stop the blood flowing properly in a safe way.
How does it work?
It has different functions like applying tourniquets, combat claws, and clotting agents that stop the immediate flow of blood.
What inspired you to tackle this project?
I'm really interested in military history. I've always loved it and I've learnt so much about medicine and drones and robots. They were all areas I wanted to learn more about.