With only one term left in leadership before they hand over the reigns, we sat down with our 2023 School Captains Keira Sparshott and Nathan Thiele to hear about their year in leadership so far and the initiatives their team have been working on.
How have you found the experience of being a leader so far?
NT: I have found it to be really inspiring and interesting, I've learnt a lot from Dr McGonigle in the way she leads. Another thing that I've really enjoyed is the relationships that I have made with younger students. I have had people from all different years who will come up to me when I play basketball or in the gym and talk to me because they've seen me upfront. I really like those interactions and I don't think I would get that opportunity without the blessing that is being a captain.
KS: I've really enjoyed the connections between other leaders and watching other leaders grow into their own fields. Seeing the amazing work Lara Winsbury has been doing in service with Rough Edges and all that the House Captains have achieved in Make Off has been nice to be a part of.
Are there are goals or initiatives that the leadership team have begun implementing?
KS: One of the big things we talked about when we were first commissioned was bringing back the school culture post COVID. We felt that after COVID and being at home, students had lost valued social interaction, and school events that they previously would look forward to during the year. So, we wanted to reinstate SACS spirit, and help people feel excited to come to school. Because of that we have reintroduced the SACS Pride Award. And we're hoping that that helps to bring back peer recognition
NT: Often, it's really easy to stereotype and categorize people as "smart" or "sporty" or "musical" but there are a lot of smaller things that really make up who people are and often people don't see in themselves, so, through the SACS Pride nomination system, we want highlight the idea of recognizing the little things within yourself.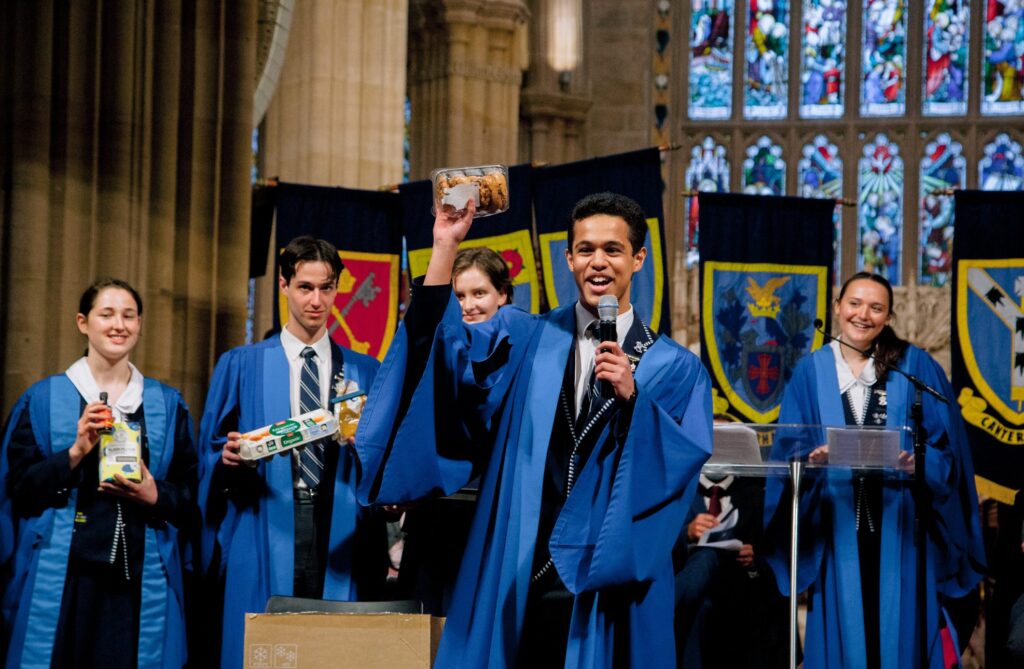 What has been a highlight of your time in leadership or year 12 so far?
KS: I really enjoyed the 12 retreat in Port Hacking. It was a great couple of days away, spending time with everyone and bunking in house groups was lot of fun. It was just nice to be with everyone as peers.

NT: Something that was really amazing for me was the 2023 Captain's Dinner. We were able to have a sit down dinner on the rooftop with past captains. During the night each captain said what they had been up to since graduating. It was really inspiring to me to see how the leadership skills they had gained had transferred into who they became as people. Everyone was doing such diverse things and I think it has given me a great hope for the future.
What are you excited for the rest of this year?
NT: I'm excited to graduate, as sad as that is, after hearing from the previous School Captains and the amazing things that they are doing, I am excited to see how I continue to stay involved with the school. I'm also keen to see what our peers do in the future.
KS: There's lots of upcoming events to look forward to, I'm excited for speech night and formal. More generally, I am just excited to be spending time with my peers for our last couple months of school and taking in every moment.