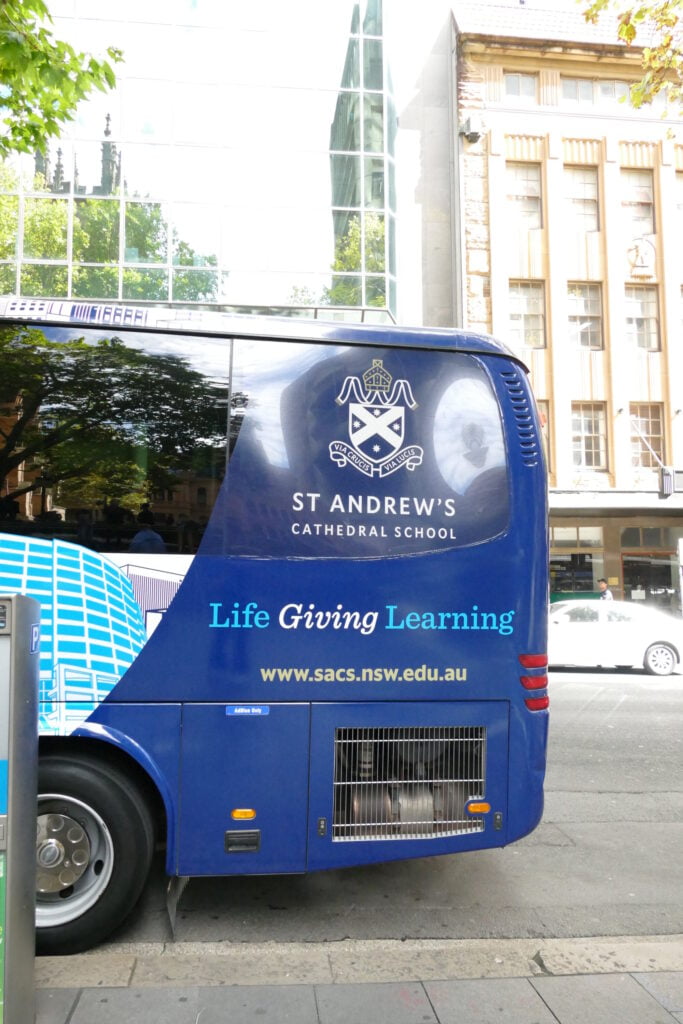 Our dedicated St Andrew's Cathedral School buses have had a stunning facelift. They take students to excursions and school sport all around the city and beyond.
As part of our School's new brand roll-out, the buses feature detailed artwork of iconic Sydney landmarks such as the QVB, Town Hall and our very own St Andrews' Cathedral alongside delicately drawn illustrations of the BBC and SAH buildings.
The design concept was created by our very own Senior Designer Rachel Heriot, with illustrations drawn by our Graphic Designer Nicole Pincaro.
"We needed to produce artwork that would stand us apart from any other school. It needed to have longevity and it needed to show us as unique. So, this was the perfect opportunity to draw from our city and our spaces around the city," Rachel said. "The illustration style that we chose was largely based on Nicole's specialty in that area."
Nicole's illustrations outline what it is to be a city school, bringing life to St Andrew's House, the Bishop Barry Centre Senior College campus and the Cathedral, with the city skyline backdrop. Careful consideration was taken when it came to the perspective of each building in the drawing process.
---
"Students will see the Cathedral as they walk into it, or from the windows in St Andrew's House, so it was really cool to see how we could position the illustration in a way that may present the Cathedral a different light or a way that students may not normally see it"

— nicole pincaro,
---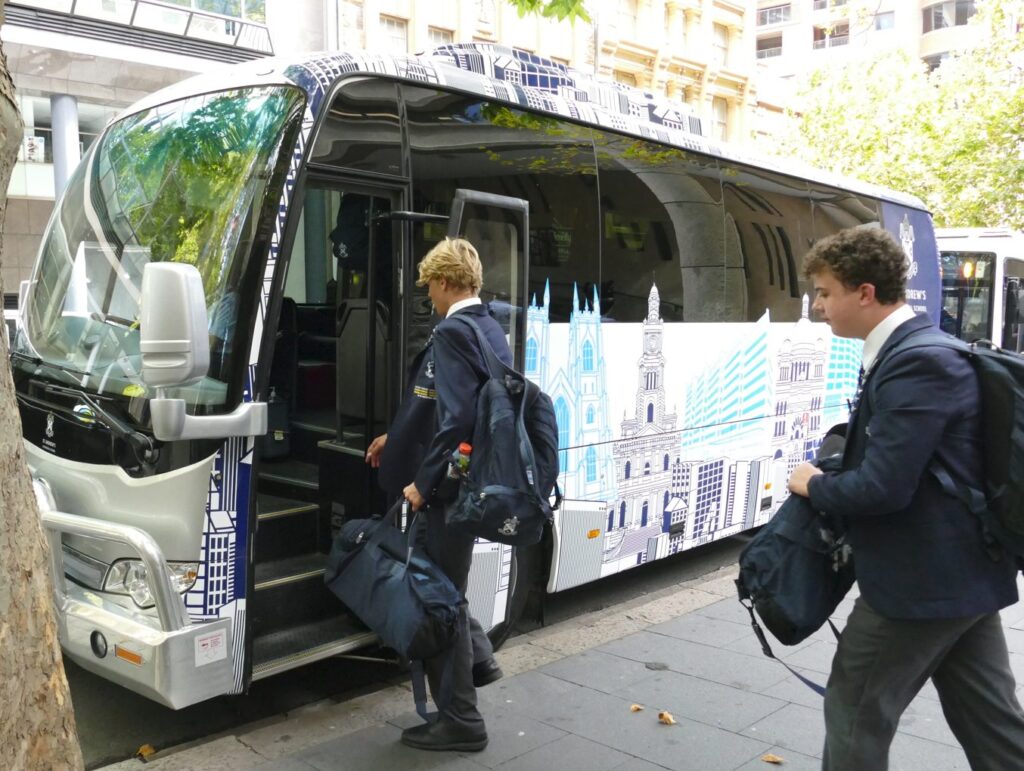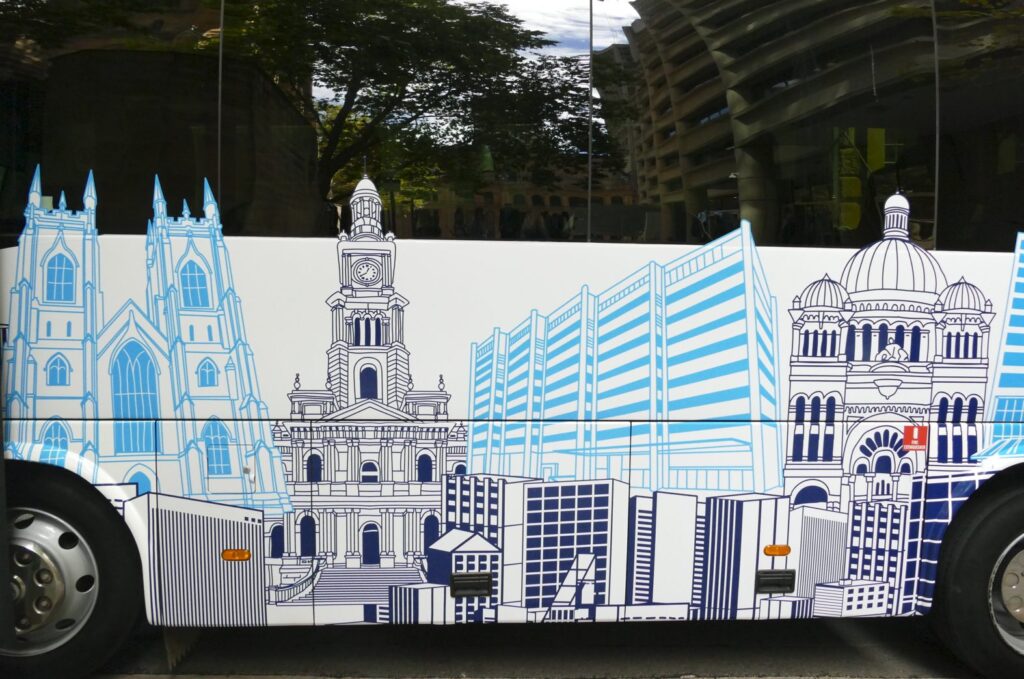 Nicole's illustrations bring brightness to our city!
Designing the artwork for the bus was no easy task as there were new challenges and unique features associated with the scale of a bus 'wrap-around' design.
"You're not working on an A4 piece of paper. Working within the parameters of petrol tank doors and emergency signs, we had to think how this design would suit three or four types of buses, and design it to suit some immovable objects," Rachel said.
To create the illustrations, Nicole photographed each building in detail to analyse the best perspective for each building's drawing. She then took up to a day to carefully and precisely create each building's unique illustration.
"I remember all the difficult moments, thinking how am I going to make this work? It was very adrenaline-driven and also very exciting," Nicole said. "The thing that motivated me was knowing how cool it would be to see my work driving around the streets."
The buses were officially unveiled at the start this term and have been out and about ever since, attending excursions, sports training and competitions, and making the drive to our outdoor education campus at Kirrikee for year-group camps.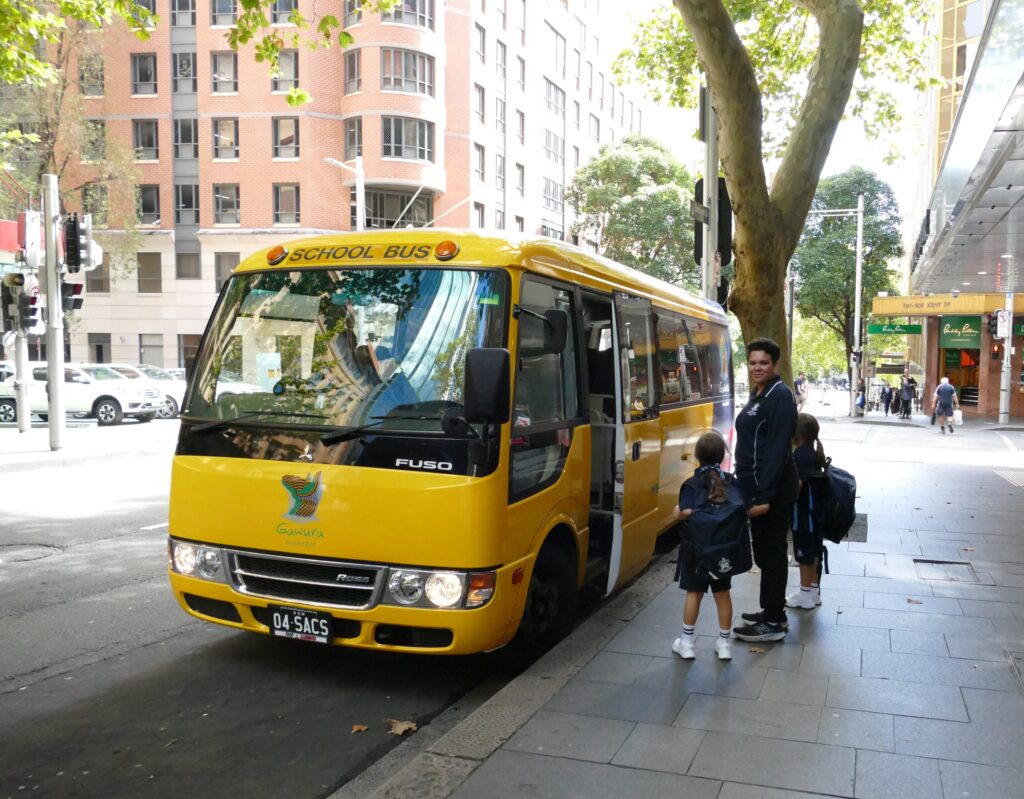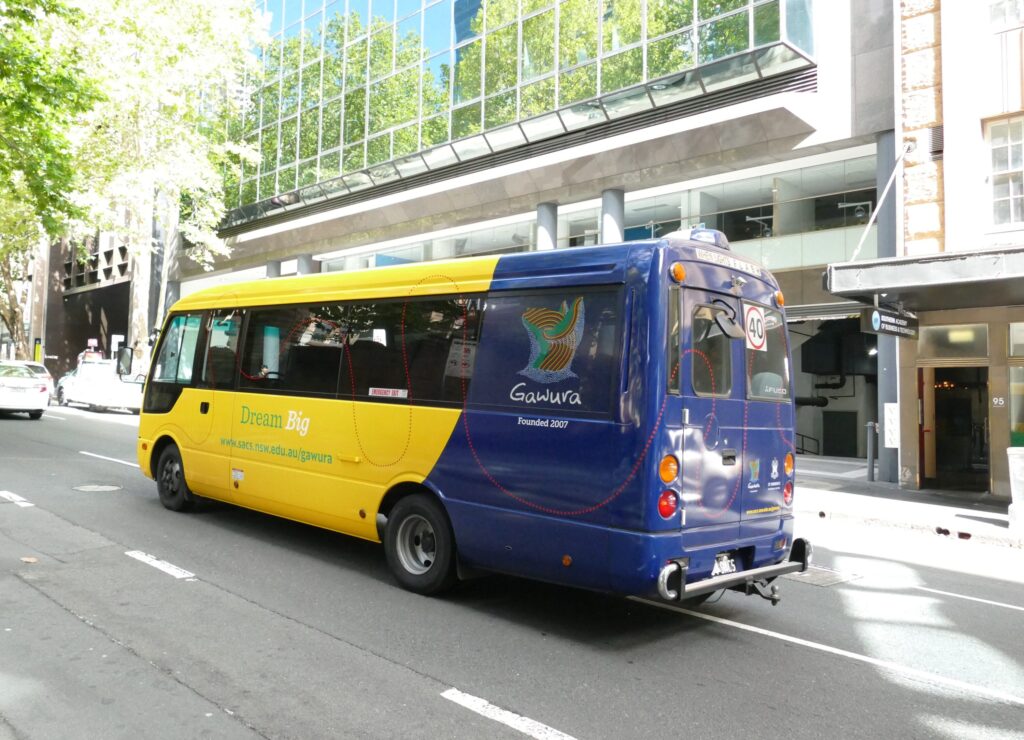 Our Gawura students head home on the Gawura bus
"The buses were such a team project from start to finish, involving briefing, design, illustration, artwork and production," Rachel said. "It's great to see everyone's hard work come together in a big and exciting visual project."