Justin Chen, Timothy Moore and Jarrod Choi received the top three HSC ATARs for their year group. They also happen to be close friends, having played music together in a chamber ensemble over the past three years. In this interview, Justin speaks about his success and the power of camaraderie.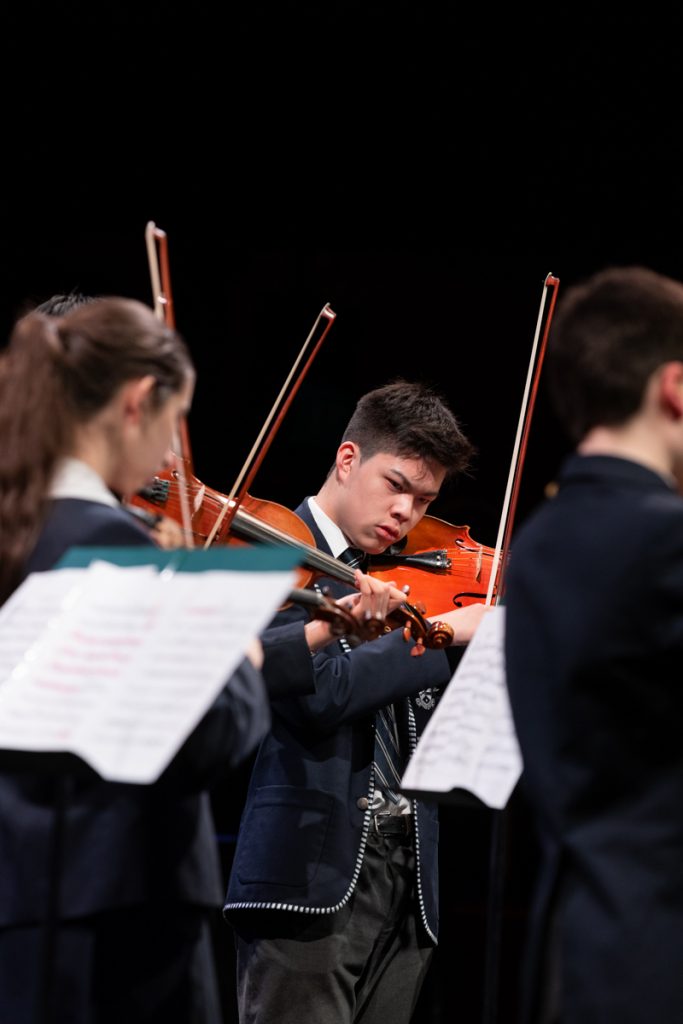 How did you initially feel about your HSC results?
I was pretty anxious the night before. It was hard to sleep. I got up, saw the HSC results first and thought, okay calm down, it's pretty good. Obviously when the ATARs came out the next day I was very excited. I told my parents first and they were very happy, I even did a little dance. It was so rewarding to see that effort pay off and everything come together.
Incredibly, you finished second in the state for Music Extension and fourth in the state for Music 2. How did you find out?
I actually didn't find out through the normal means. My friend told me first. He just texted me and he said 'you got two state rankings' and I was like 'What's a state ranking?' Anyway, I was very pleased. Also, I'm very grateful to the teachers who got me there because it's an honour to be on that list.
As someone who's pursuing a career in music, it's actually reassuring to me. I almost take it as a sign that I'm on the right track.
What do you put the result down to?
Ever since I was young I started playing and learning instruments but I think the real decider was the great teaching from the Music Department. My teacher Mrs Nelson made the exam feel quite easy, even though it's obviously not so easy, but she prepared us very well. The success part comes from a combination of being supported by the great Music Department at St Andrew's and, on an academic level, being well prepared before the final exam.
You're good friends with Timothy Moore and Jarrod Choi who also received the top ATARs; what do you make of how well you all went?
We all found it quite funny how that lined up. I don't think it was a coincidence. I found that it was the support from my peers and the sense of camaraderie that helped me to stay motivated. The three of us were very good friends from the start of Middle School and we had that chemistry which allowed us to play together. We also entered some competitions and auditions, so we were pushing each other and held each other accountable to get to a certain level. But we also had fun while doing it.

What do you have planned for the future?
I've enrolled in a Bachelor of Music Performance at the Conservatorium of Music. It's a dream I've had for a while and I'm very happy and excited to focus on the craft and try to make a career out of it. Ultimately, I'd like to perform internationally both as a soloist and in groups. I'd love to perform on world stages. I have a love of performing and sharing my music, and communicating that to an audience.
What's one thing you'll take away from your time at SACS?
It was Noah Oshiro [Old Andrean and current Music Department staff member] who told me, 'just chill out man', so I took that with me and whenever I was in a situation where things were ramping up, I took a step back and that goes a long way, especially when it comes to performing musically.
To find out more about St Andrew's Cathedral School's 2021 HSC results, click here.