The 2022 cohort achieved the best IB Diploma results in the school's history – by a considerable margin! For example, this year 31 per cent of all grades were 7s, in comparison to 21 per cent last year (which until today was also the best in the school's history). Most notably, 57 per cent of our students achieved an ATAR of 95 or above.
To read our IB Diploma Summary Highlights flyer, click here.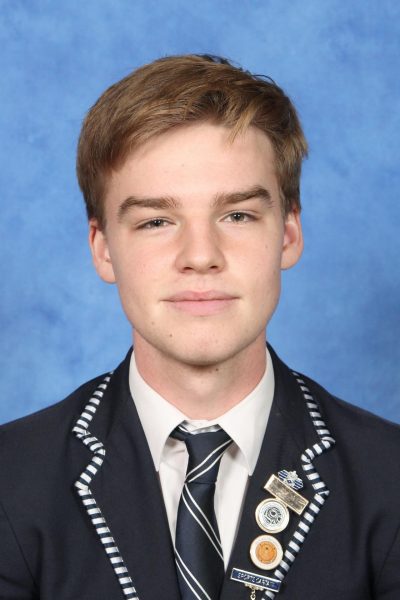 Our IB Diploma dux is Kai Thomas who achieved a perfect score of 45 out of 45. We also had six students achieve a score of 44, which is a fabulous achievement. A total of 43 per cent of the cohort achieved 40 or above and 74 per cent of the cohort achieved 35 or above (which equates to an ATAR of 92 and above!)
57% of our IB Diploma students achieved an ATAR of 95 or above
Our average Diploma point score across all students is 37.3. A 37-point average is also well within the top 50 IB schools in the world – a wonderful outcome.
Student ATARs above 90
This year, the ATAR conversion has been changed by agreement between the International Baccalaureate Organisation IBO and the University Admissions Centre UAC. In layman's terms, this means is that ATAR conversions are tougher for this cohort and those in the years to come than they have been for previous cohorts. There was some controversy around HSC results scaling worse than IB results and that is what has been rectified. Therefore, from 2022, students are now getting their ATAR based on a fine graded overall score i.e., are they a high 45, medium 45 or low 45? A high and medium 45 will convert to a 99.95 whereas a low 45 will convert to a 99.85. On Thursday 5 January we received the exact ATAR conversion for each student, which appear in the table below. Please note that students who have not given us permission to publish their results are noted as 'Name withheld'.
STUDENT NAME
IB DIPLOMA SCORE
ADJUSTED
ATAR
Kai Thomas
45
99.95
Ella Fleming, James Sullivan
44
99.8
Sofia Brassington, Nicholas Langford, Name withheld,
Hugo Johnson
44
99.75
Harriet McClean, Arianne Teo-Soucy
43
99.55
Cristina Zekert
42
98.95
Olivia Bishara, Ryan Langley, Jeremy Tran
41
98.7
Andrew Amos, Grace Gay, Samantha Panchenko,
Samuel Riedel, Name withheld, Per Eberhardt
41
98.55
Louis Vahl,
41
98.4
Zoe Hayes, Saffron Little, Iris Crennan
40
97.9
Jacqueline Areni, Evelyn Groves
39
97.1
Name withheld, Katie Tyo
38
96.25
Kate Cottier
38
96.0
Larissa Kuskoff, Name withheld
37
95.45
Oscar Pain
37
94.90
Name withheld, Name withheld
36
94.25
Name withheld, Jenna Rees, Name withheld
36
93.9
Laetitia Bartho-Wilcher
36
93.6
Hutch Rongluengaram
35
92.3
Name withheld
34
91.3
Finn Hercus, Name withheld
34
90.85
Across our 28 subjects and 40 courses, 31 per cent of grades were a 7, which is a 10 per cent increase from last year (which until today, was also the best outcome in the school's history) and 50 per cent of courses had a grade point average of 6 or above. The following individual courses saw 100 per cent of students achieve a grade 7 or grade 6 or 7.
| 100% of student achieved a Grade 7 in these courses | 100% of students achieved a Grade 6 or 7 in these courses |
| --- | --- |
| Computer Science HL | Business Management HL |
| Computer Science SL | Business Management SL |
| Indonesian AB SL | English Literature SL |
| Japanese B SL | German Language and Lit HL |
| Music HL | Global Politics HL |
| Music SL | History SL |
| Philosophy SL | Philosophy HL |
| Physics HL | Sports Ex Science HL |
| Visual Arts SL | Theatre HL |
The following courses improved their grade point average by more than a grade as compared to the average for the previous three years – an incredible journey of improvement:
Business Management SL
Chemistry HL
Computer Science HL/SL
Japanese B SL
Physics HL/SL
Psychology SL
Spanish B SL
Visual Arts SL
I am sure you will agree that there is so much to celebrate as a school community. These results are testament to our Director of Learning (IB Diploma) Mrs Sharon Munro who superbly leads and supports an exemplary team of IB teachers and Heads of Department. My thanks also to our Head of Senior College Mr David Lindsay, Deputy Head of Senior College Mrs Sonia Witheridge, our Head of Learning Analytics Mr Garth Hasler, Heads of House, counsellors, tutors, learning coaches and support and administration staff. We all know that this is an entire team effort that has taken place over many years.
Finally, many, many congratulations to our IB Diploma graduates – we are very proud of you! We recognise the significant challenges that you have faced in 2022 and yet you overcame. Also, thank you, on behalf of all of us, to the parents and caregivers of these students. You who have walked every step of the journey – they couldn't have done it without you. It is a pleasure to work in partnership with parents and caregivers to enable growth in our wonderful young people.
Dr Julie McGonigle
Head of School